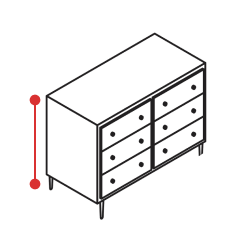 Height: 87cm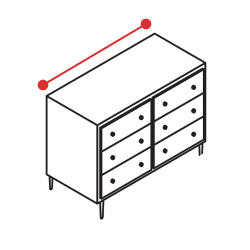 Width: 100cm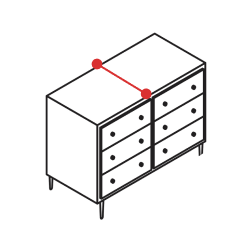 Depth: 45cm
Three decades dedicated to the love of furniture...
Taking the whole family's lifestyle into account...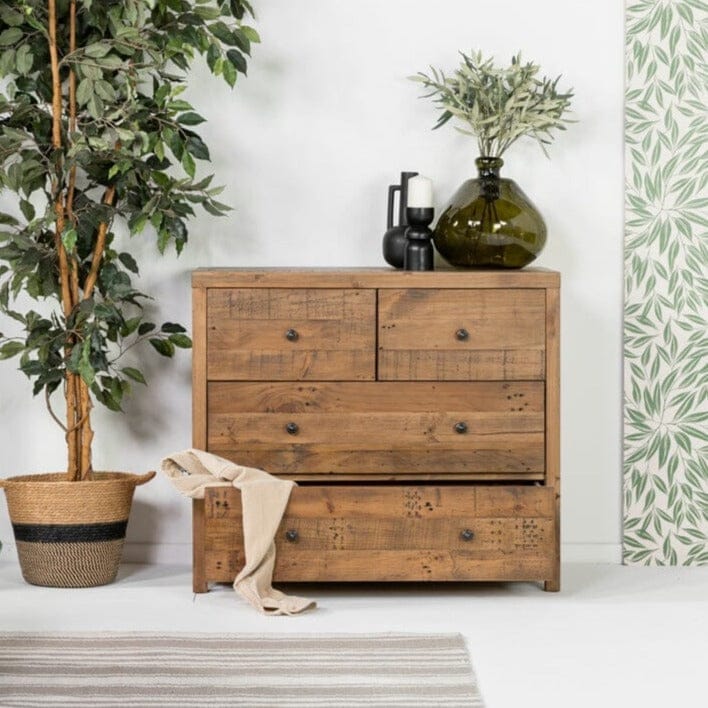 Rustic Grace
Introduce a touch of rustic grace to your bedroom with the Montreal 2 Over 2 Chest, a noteworthy inclusion in our eco-friendly Montreal Bedroom Range. Crafted meticulously from reclaimed, solid timbers, this stunning chest features a rich cashew finish that infuses your sleeping space with a warm and inviting ambience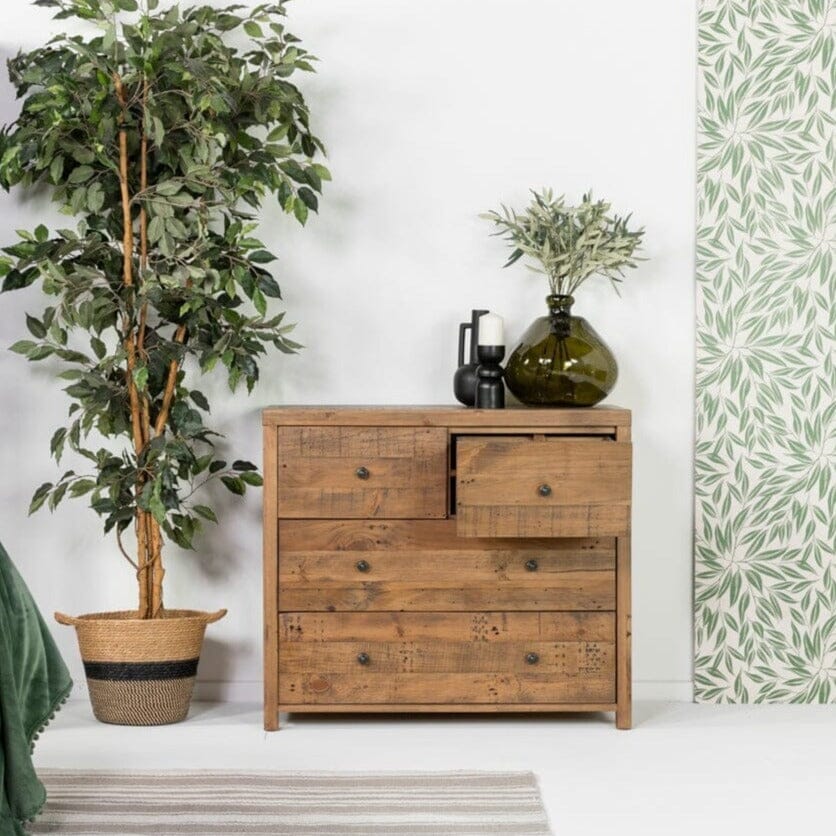 Stylish Storage
Equipped with an array of drawers—two small atop two large—this chest addresses your storage requirements in style. The traditional metal handles on each drawer not only contribute to the piece's rustic charm but also facilitate easy access to your stored items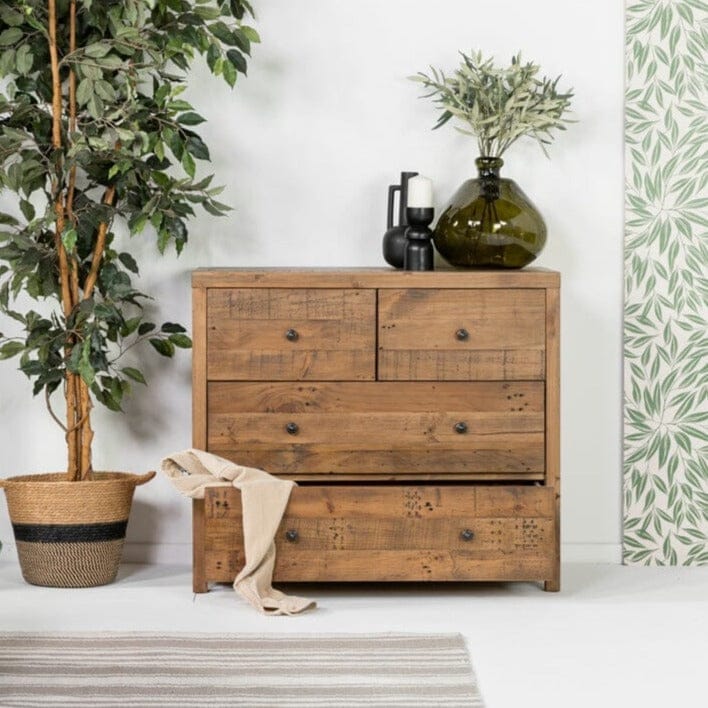 Sustainable Manifestation
Beyond being a functional storage unit, the Montreal 2 Over 2 Chest is a manifestation of sustainable design principles, uniting practicality with visual allure. It encapsulates the Montreal Bedroom Range's commitment to eco-conscious craftsmanship, promising not just utility but also a sense of warmth and tranquillity for your bedroom
Warmth and Tranquility
This chest isn't just a piece of furniture; it's a testament to sustainable living, adding a level of warmth and tranquility to your personal space. The Montreal 2 Over 2 Chest goes beyond functionality, embodying a commitment to eco-conscious craftsmanship and responsible design, making it an ideal choice for those who seek both style and environmental mindfulness
Shop Furniture By Room...
Shop Furniture Categories...