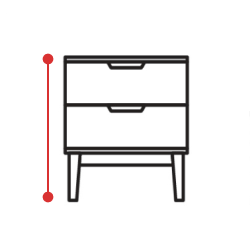 Height: 50.5cm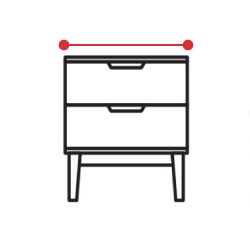 Width: 45cm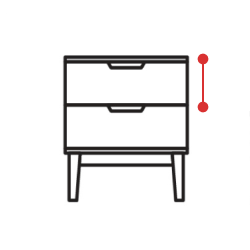 Depth: 35cm
Three decades dedicated to the love of furniture...
Taking the whole family's lifestyle into account...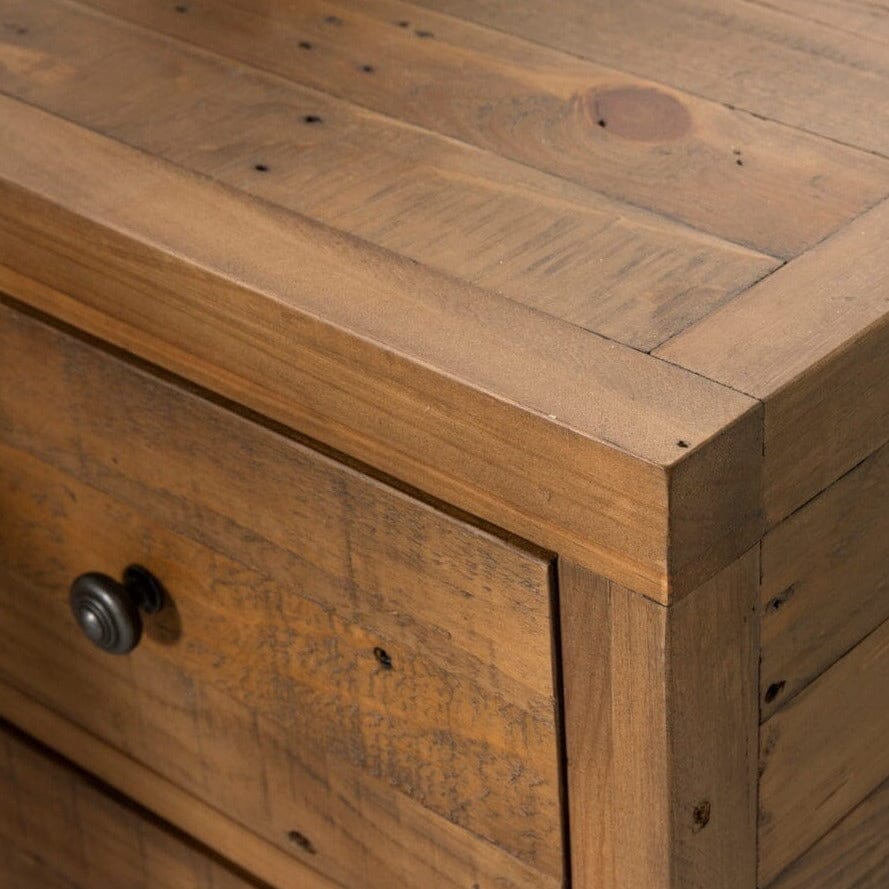 Environmentally Conscious
Introducing the Montreal Two-Drawer Bedside Table, a key element of our environmentally-conscious Montreal Bedroom Range. Expertly fashioned from reclaimed, solid timbers, this piece is imbued with a warm, inviting cashew finish that adds a comforting ambience to your bedroom setting. It serves as a tangible expression of the collection's dedication to sustainable living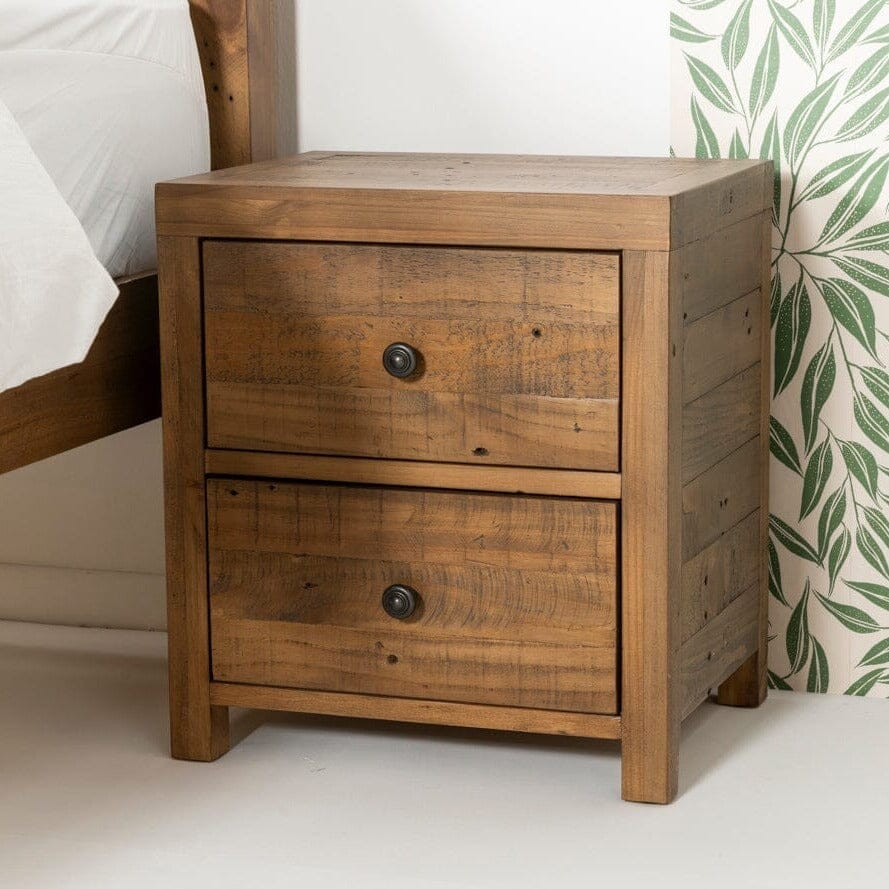 Timeless Design
This bedside table deftly combines functionality with timeless design. Equipped with two generously-sized drawers featuring traditional metal handles, it provides ample space for all your night-time necessities. The handles not only accentuate its rustic charm but also offer effortless ease of access, underscoring the table's practical attributes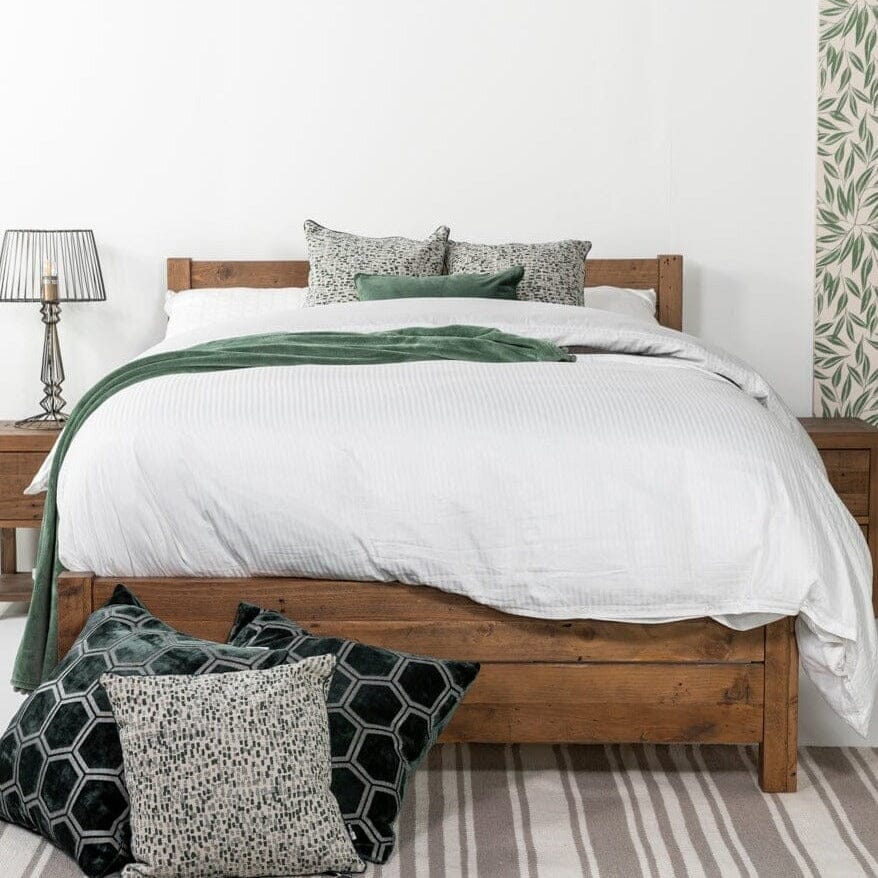 Versatile Functionality
Not merely a storage solution, the Montreal Two-Drawer Bedside Table is versatile enough to showcase a table lamp or to hold your preferred bedside reads. It flawlessly marries utilitarian purpose with a rustic aesthetic, making it an invaluable addition to any bedroom environment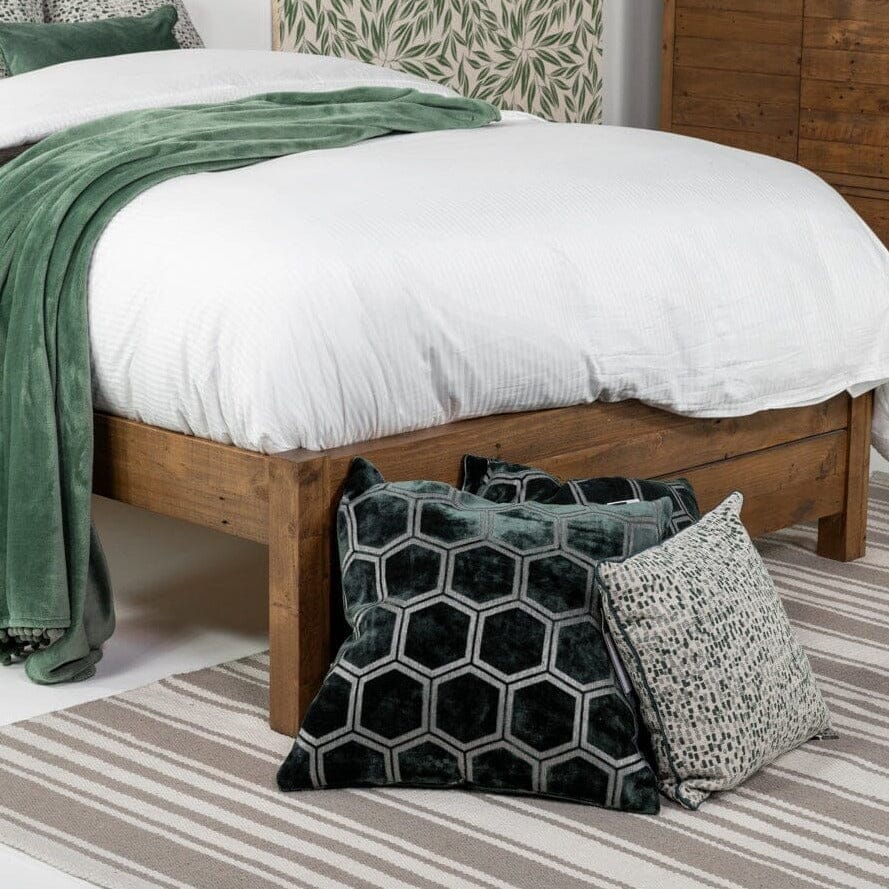 Beautiful Testament
The table stands as a beautiful testament to the sustainable design principles that define the Montreal Bedroom Range. With its environmentally-conscious construction, warm cashew finish, and versatile functionality, this bedside table not only enhances your bedroom but also contributes to a more sustainable and beautiful living space
Shop Furniture By Room...
Shop Furniture Categories...