Once it's gone, gone!
Stock Clearance
Need it quick?
Guaranteed Christmas Delivery
Explore Our Bed Department In Store
Welcome to the ultimate destination for quality sleep solutions – our extensive bed department at FW Homestores! We proudly feature a curated selection of premium brands like Sleepeezee, Knolo, and Victoria James Designs. Discover the perfect bed that meets your comfort and style needs from our wide range of options.
Looking for immediate comfort? Take advantage of our 'pay & take' mattresses, readily available for those who need a quick and convenient solution. Plus, with our nationwide delivery service, getting your dream bed to your home has never been easier.
Step into our store to explore the array of choices and find more details about our products and services. Our friendly staff is eager to assist you in finding the bed that not only complements your space but also elevates your sleeping experience.
Visit FW Homestores today and transform your bedroom into a haven of comfort and luxury!
New lines added every week
Recently Added
Browse beautiful furniture
Shop By Room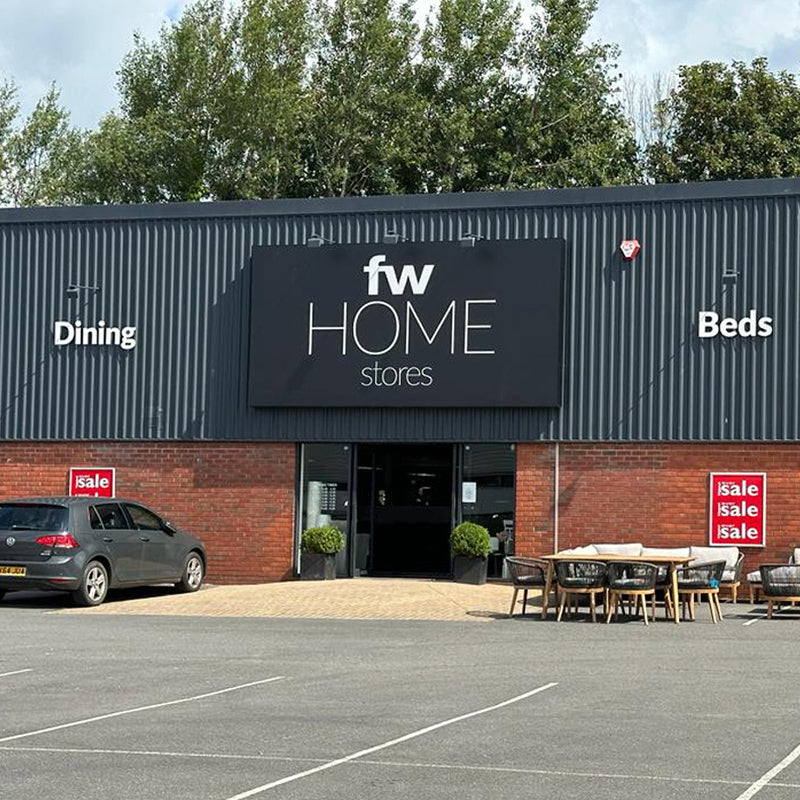 Our Stores
Welcome to FW Homestores, your premier destination for designer furniture and home accessories. With locations across South Wales and North Devon, our stores offer unique shopping experiences. Our Newport store, a trusted part of the community for over a decade, boasts an extensive range of handpicked designer furniture in its 30,000 sqft showroom. In North Devon, our Barnstaple store, operating for 30 years, offers a curated blend of style, elegance, and comfort. In the heart of Caerphilly, you'll find an oasis of inspiration in our store, filled with everything from traditional sofas to modern dining sets in a relaxed, pressure-free environment. Last but not least, our Cardiff store, located in the historic Eddershaw's building on Hadfield Road, carries forward a legacy of quality furniture retail with the distinctive FW Homestores touch. Each store is dedicated to transforming your house into a welcoming home. Visit us today and embark on your unique home transformation journey.