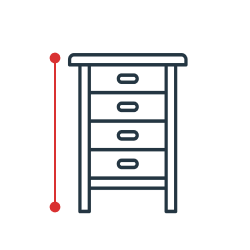 Height: 126.5cm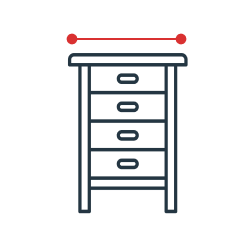 Width: 55cm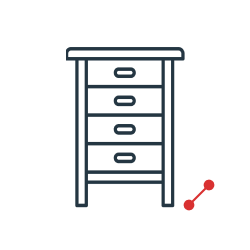 Depth: 45cm
Three decades dedicated to the love of furniture...
Taking the whole family's lifestyle into account...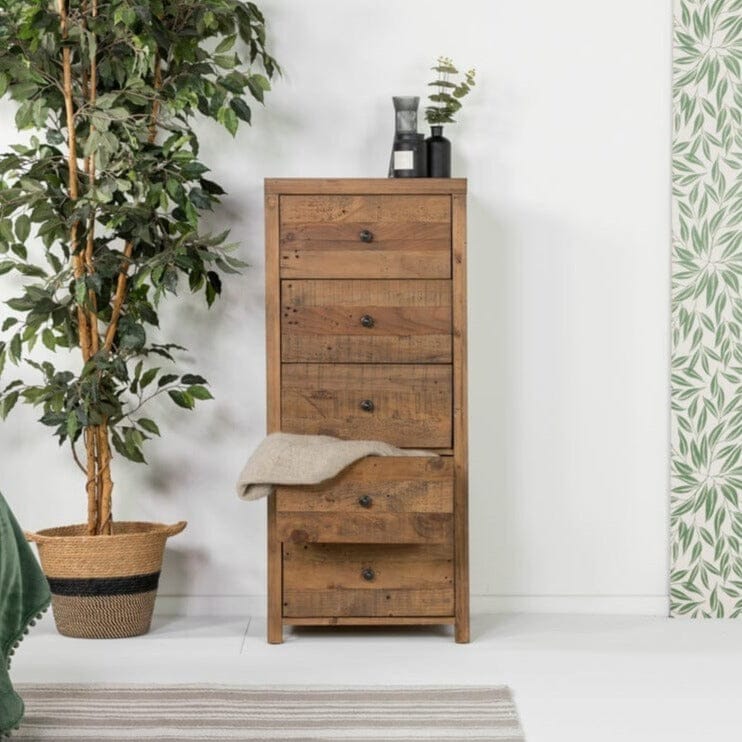 Ambiance Elevation
Elevate your bedroom's ambiance with the Montreal Tall Chest, a standout piece from our eco-conscious Montreal Bedroom Range. Masterfully handcrafted from reclaimed, solid timbers, this chest is adorned with a warm cashew finish that exudes a comforting rustic charm
Utility & Appeal
Blending utility with aesthetic appeal, the Montreal Tall Chest offers ample storage space with multiple drawers, each fitted with traditional metal handles. The chest's design ensures easy accessibility while maintaining a rustic character, making it a practical yet stylish choice for storing anything from clothing to linens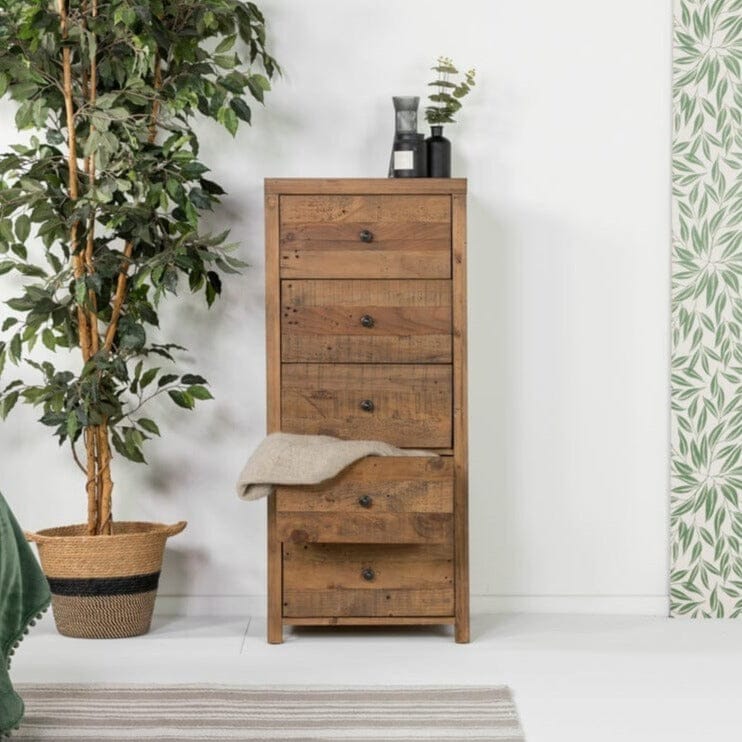 Sustainable Commitment
More than just a storage solution, the Montreal Tall Chest embodies the Montreal Bedroom Range's commitment to sustainable and responsible design. It marries functionality with eco-friendly craftsmanship to provide a thoughtful, stylish addition to your bedroom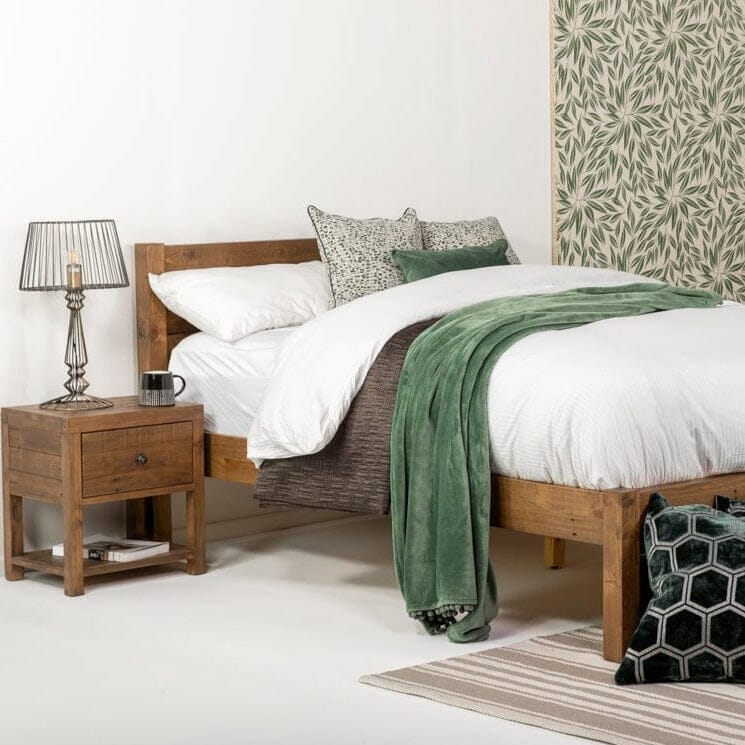 Testament to Living
This chest isn't just a piece of furniture; it's a testament to sustainable living, adding a level of warmth and serenity to your personal sanctuary. The Montreal Tall Chest goes beyond functionality, embodying a commitment to eco-conscious craftsmanship and responsible design, making it an ideal choice for those who seek both style and environmental mindfulness
Shop Furniture By Room...
Shop Furniture Categories...