How to pick the perfect table | Part 2: Cool Consoles
Whether you want a place to hold some of your home accessories in the hallway, a place for displaying precious photographs in the living room or even a slim makeshift dressing table in the bedroom to fit your space, the console table is a versatile piece of furniture that is a great for any home.
 Minimalist and Scandinavian style is a popular choice for the modern home, our traditionally designed Valencia console table reflects the Scandi-style effortlessly and can be a great addition to any space due to its simplicity.
 If you want to add the wow factor to your hallway, the Rhianna console table is shaped beautifully to do just that. With a curved stainless-steel frame and a high-quality marble top available in a grey or cream, the Rhianna is a great option.
 If you want a sleek and modern look that still has the wow effect, the Pavia Console table, also featuring a monochromatic marble top can do this for you just as well. 
 A touch of country chic does a whole lot of good. Add the Cranford console table to your kitchen or dining room to add an understated rustic look. Inspired by French country interiors with a two-tone finish, the distressed reclaim timbers enhance the overall design.
Drama and sophistication can be created in any space in your home with the Chamonix console table. The Chamonix features an intricate grey oak marquetry top and a serpentine frame that is finished in a soft grey pigment. With the addition of curved metal handles and classically styles turned legs, this console table will be sure to make a statement in your home.
Our Phoenix console table crafted from pure mango wood is created with a fusion of industrial and Scandi style. The sleek black frame paired with the slim natural wooden top, for those who want to add some rustic charm to their home or make a sustainable choice, this is the console table for you.
For a bold and chunky look, the Torino console unit will create that effortlessly with its solid and traditional build. Featuring shelving space and two soft closing drawers, the Torino is able to inject warmth to any room. Add it to you dining room to tidy away all your dining essentials or keep it in your living room to display a simple and sophisticated look.
 With many more styles to choose from, take a look at all of our console tables to find the right fit for you!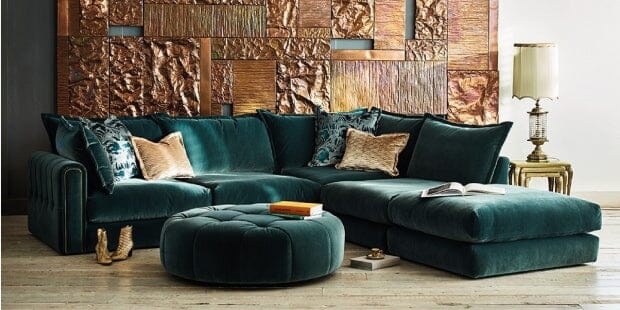 Ideas
If you haven't seen it already, here's a look at our latest Look book with plenty of inspiration for Autumn styles within your living space.   To read more about the look we've created, click here...
Read more