5 Ways to Add Rustic Charm to Your Home
Rustic style places a strong emphasis on bringing the outdoors in while embracing the rugged, natural textures and furniture. 
Having rustic charm within the home is a great way to add soul to a house. Often associated with farmhouse and cottage decorating styles, rustic elements within a home can add a lot of character to a space, giving it a warm and homely feel.
Rustic interior design is mostly simple, natural, and with an earthly feel. The defining characteristic of a rustic home is the presence of natural materials and involves the use of interesting, rough, and organic textures. This means you do not have to worry about scratches and scrapes, bumps and dents in materials - rustic design celebrates these signs of age.
Here are 5 easy ways you can achieve this rustic look in your home…
Pull up a seat at a rustic dining table
Whether it be for an everyday dining room or a more occasional dining space, a natural reclaimed wood or rustic style wood dining table can offer a welcoming look for any dining space. Displaying its rustic charm through the warm and varied tones of the reclaimed timbers, the Melrose Reclaimed Dining Table emanates an elegant presence that will add an aroma of country air to your home. Pair your dining table with the Melrose dining bench to create a complete rustic reclaimed look in your dining room.
Add rustic wooden bookshelves to your home
A rustic bookshelf is a great way to create an inviting, warm space for you to delve into your favourite stories. Stunningly unique, the India collection is made from solid reclaimed railway sleeper wood, direct from railway tracks. For a real authentic look, the wood is simply cleaned, using no stain or lacquer in the finish. Black iron framing brings a strong industrial look, complementing the overall rustic feel.

Soften up any room with a reclaimed wooden
console table
Bring a characteristic rustic style into your hallway with the Blake Reclaimed Console Table. Lightly-distressed and made up of multiple earthy tones and textures, this console table will help you achieve the rustic look you're after.
Create a relaxing bedroom with rustic
 

side tables

 

or a reclaimed wood

 

blanket box

 

for the end of your bed

With contrasting colours, rich textures of reclaimed wood with a natural finish, this statement piece is sure to give your bedroom the perfect rustic look. The Reclaimed Brooklyn collection is handmade using only recycled solid wood, Achieving a gently-distressed elegant finish. The patina and grain with marks of previous use and ageing gives the side table a truly unique appearance. The Brooklyn Blanket Box certainly gives a rustic charm whilst acting as perfect storage for all your warm winter blankets.

 

 

 

 
Give your living room a down to earth vibe with a rustic coffee table 
We love the use of a natural or rustic wood coffee table for a living room, as that is often the space people want to relax and gather. Adding in some rustic touch with a rustic coffee table can really help to create that perfect relaxing space. With sleek, L-shaped metallic legs and a stylish wooden table top, the Kensington coffee table combines rustic craftsmanship with modern style. An ideal choice for modern homes looking for a blend of rustic and contemporary styles, the Kensington Coffee table is the best of both worlds.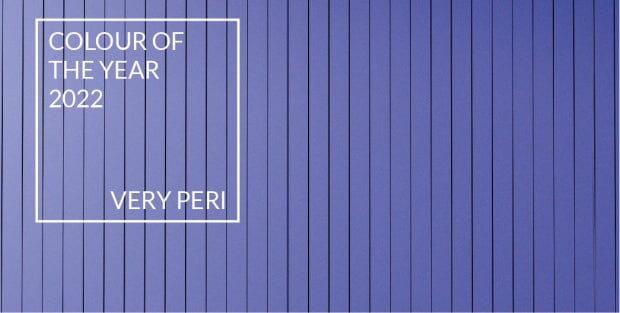 Blog
Pantone Colour Of The Year 2022
After combing the world looking for new colour influences, Pantone has announced that the colour of the year 2022 is 'Very Peri'. Comprising of beloved blue which emanates trust and a violet, red ...
Read more