Father's Day Home Décor Ideas
This Father's Day, why not try something new by redecorating your home to make it feel extra special for your loved one. This might seem a bit daunting like you don't know where to begin but don't worry we've brainstormed some ideas for you to help celebrate Father's Day differently this year.
DIY Decorations
Surprise your dad when he wakes up by decorating his room. If you don't have time to pop out and buy things make some DIY decorations, their even better and will show how much you care. Tie up his morning paper with a ribbon, make him breakfast in bed or even a DIY paper flower bouquet to put on his desk or bedside which will last longer than a fresh one so he can see it everyday as a reminder of how much you love him
A fresh lick of paint
Why not liven up his room or one of his favourite rooms in the house by adding a fresh lick of paint or even some funky wallpaper that you think he will like. If that's a bit risky and your worried you'll pick the wrong thing, create a painted canvas or large photo frame with a sample of wallpaper or collage of things he likes or even family photos, caring and creative!
Decluttering
Decluttering is a nice way to make your dad's room or favourite room in the house even better. You could rearrange some things around the room, for example his favourite family photo, position it somewhere in his room where he'll be able to see it all the time. We know everyone likes a mancave but a little organisation, tidying up and dusting to make everything sparkle again goes a long way and will be much appreciated, just make sure not to throw away anything precious to him in the process!
Furniture refresh
Hit the refresh button in your dad's room. Buy him a new mattress if his has become worse for wear, new bedding to suit his style, replace any cushions if their looking a little flat or instead of buying anything new rearrange his furniture to make the space more practical. You could also refresh some of the furniture that is already in the room with a new coat of varnish or get his favourite chair re-upholstered, so it looks as good as new.
A special corner
If your dad is a reader, why not create a cosy reading corner for him to escape to. Add a nice chair, writing desk and other bits and bobs to make the space comfortable. It doesn't just have to be for reading, create a special place for all the things he loves, whether he has any particular hobbies, a space to listen to music or exercise, gift a space dedicated to him.
Picnic time
A good old family picnic whether it's in the garden or in the front room never gets old and is always a great way to celebrate any event. It's always a special moment filled with delicious food and family fun. Organise a surprise picnic for him and set it up with his favourite foods and drink.
With a few days still together before the special occasion, why not try some of these ideas or come up with something creative of your own and prep your home ready for Father's Day!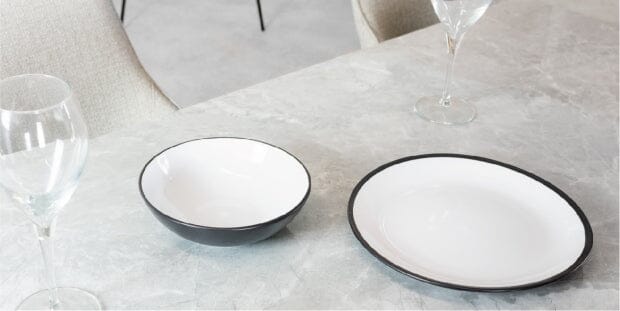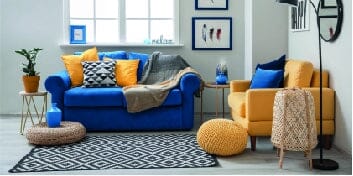 Blog
A look at our latest lookbook!
For our latest Lookbook we decided to do something different and put together some inspiring trends that we think you should try! We've re-created a look which would definitely bring home the gre...
Read more