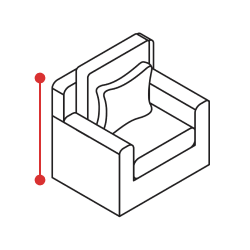 Height: 68cm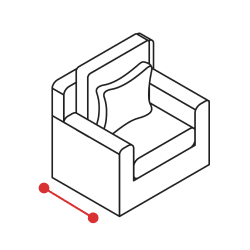 Width: 107cm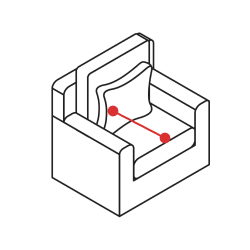 Depth: 93cm
Three decades dedicated to the love of furniture...
Taking the whole family's lifestyle into account...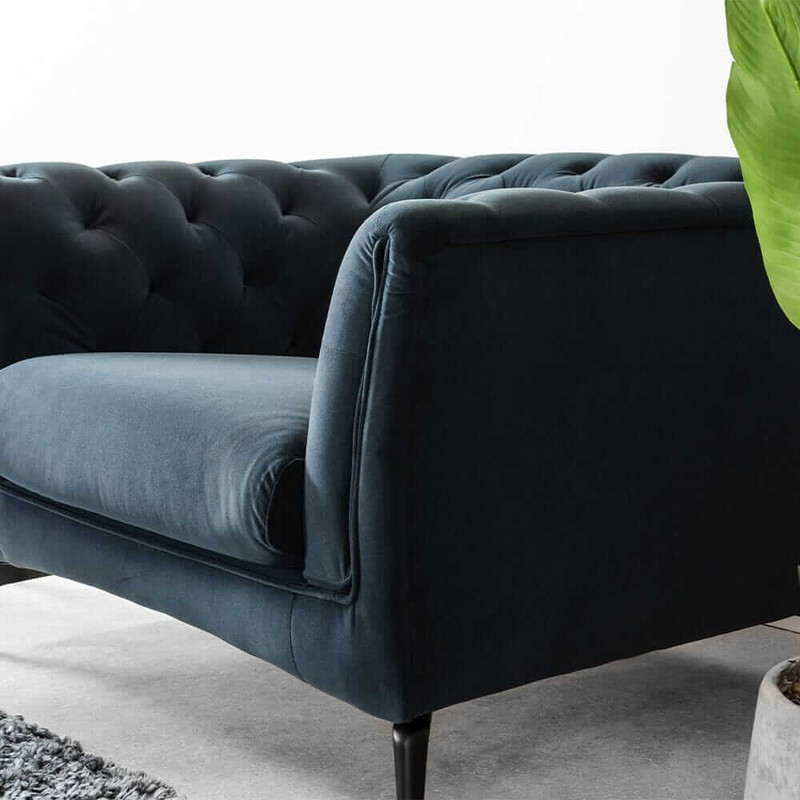 Timeless Chesterfield
The Baxter Navy Velvet Chesterfield Armchair seamlessly blends classic Chesterfield style with a contemporary, retro twist. Inspired by mid-century American design influences, this armchair boasts a smooth silhouette that's impossible to overlook, making a lasting style statement. It's a remarkable showcase of refined beauty, preserving timeless elegance with a fresh perspective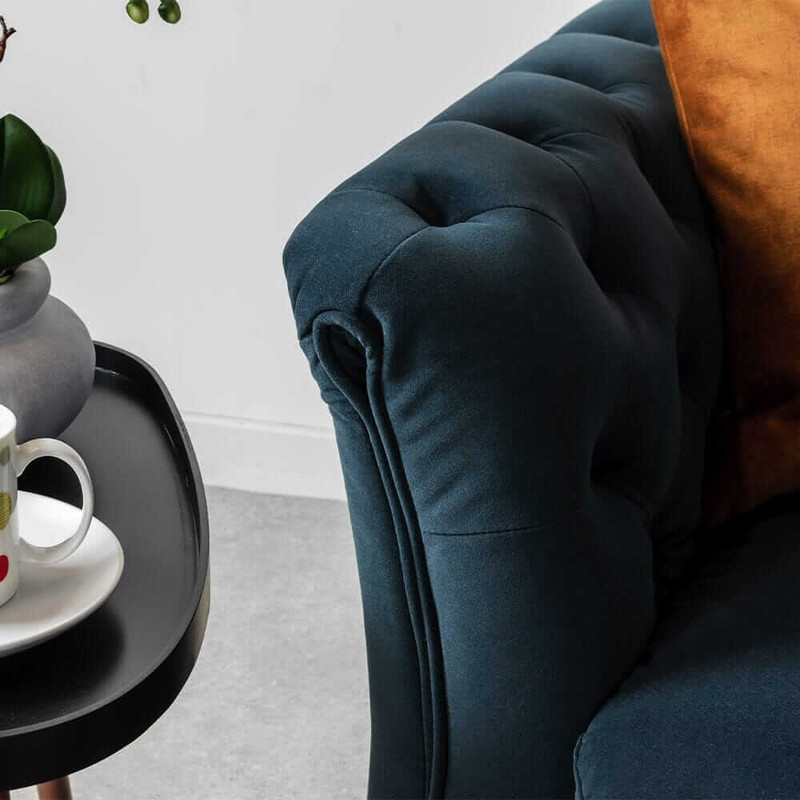 Meticulous Design Style
Designed to offer both comfort and visual allure, the Baxter armchair features a generously sized seat cushion for complete relaxation, complemented by a padded backrest that provides essential support. It's not just about aesthetics; it's about creating a seating experience that marries comfort and style, inviting you to unwind in ultimate elegance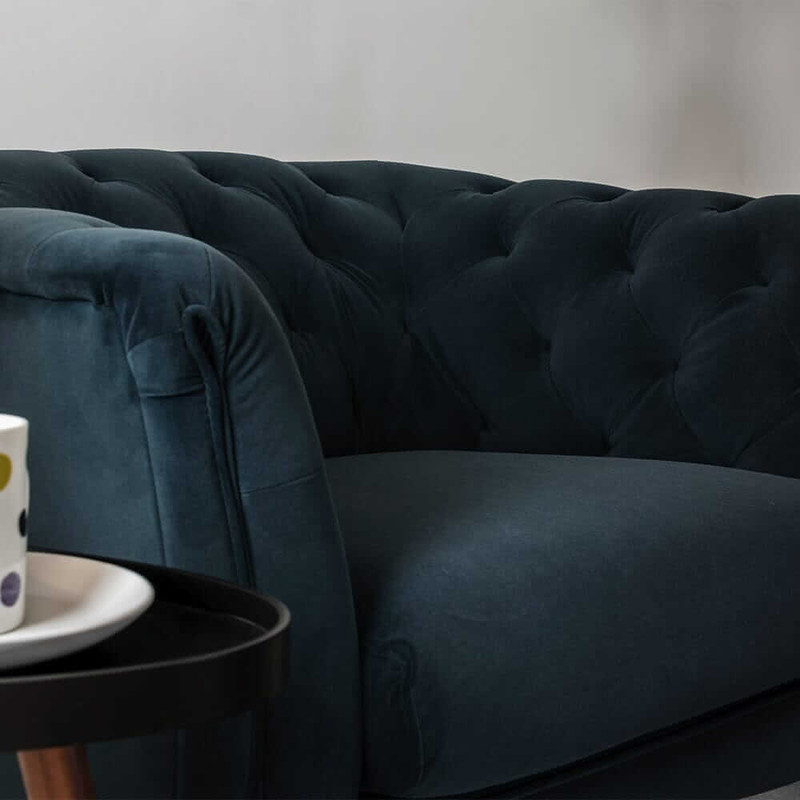 Meticulous Attention
Detail is paramount in the Baxter armchair's design. Delicate piping detail graces the chair's arms, accompanied by subtle buttonless diamond tufting. These meticulous embellishments add a soft touch to the armchair, emanating an aura of elegance and tranquillity. The sumptuous navy velvet upholstery, impeccably stretched, showcases meticulous stitch work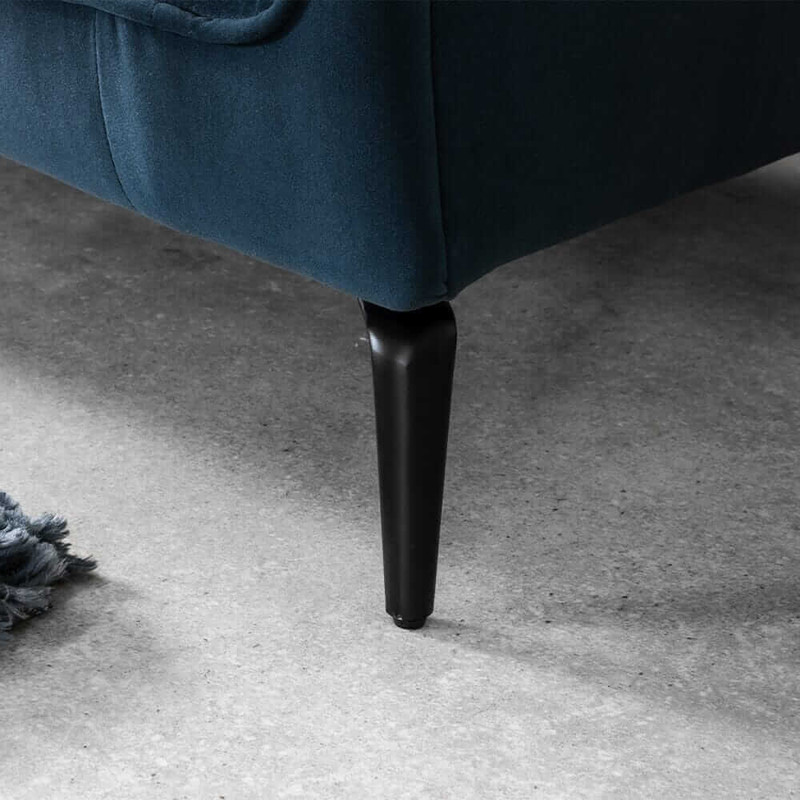 Sleek Boomerang Feet
The dark, gracefully curved, boomerang-shaped feet create a stunning contrast against the rich navy hue of the upholstery. These feet are more than just a structural element; they are a design statement, culminating in a sleek and stylish aesthetic that breathes new life into any living space, adding a touch of bold presence and character to your interior
Shop Furniture By Room...
Shop Furniture Categories...