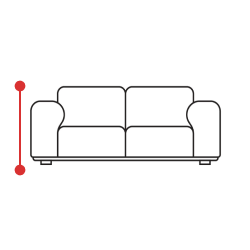 Height: 70cm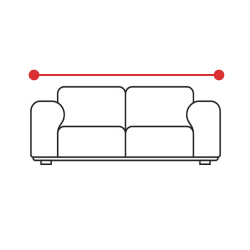 Width: 175cm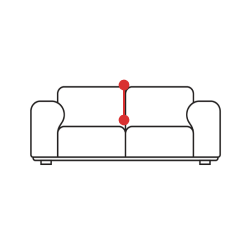 Depth: 93cm
Three decades dedicated to the love of furniture...
Taking the whole family's lifestyle into account...
Modern Retro Elegance
Classic Chesterfield style with a modern, retro twist. Drawing inspiration from mid-century American design influences, the Baxter sofa boasts a smooth silhouette that commands attention, making a resounding style statement. With generously sized seat cushions meticulously filled for unparalleled comfort and a padded backrest providing unwavering support, this sofa offers a luxurious and inviting seating experience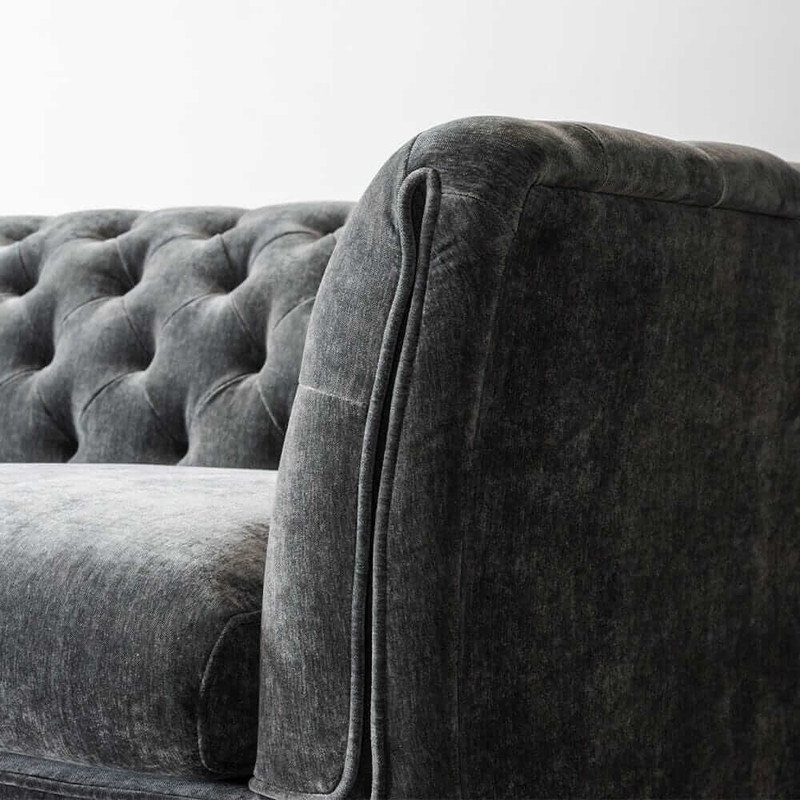 Meticulous Design Style
Every detail of the Baxter sofa is meticulously crafted to exude elegance and tranquillity. Delicate piping detail on the arms complements the subtle buttonless diamond tufting, infusing the piece with a soft touch that oozes refinement. The sumptuous velvet upholstery is impeccably stretched, showcasing fine stitch work that adds an understated charm while accentuating the Baxter's irresistible appeal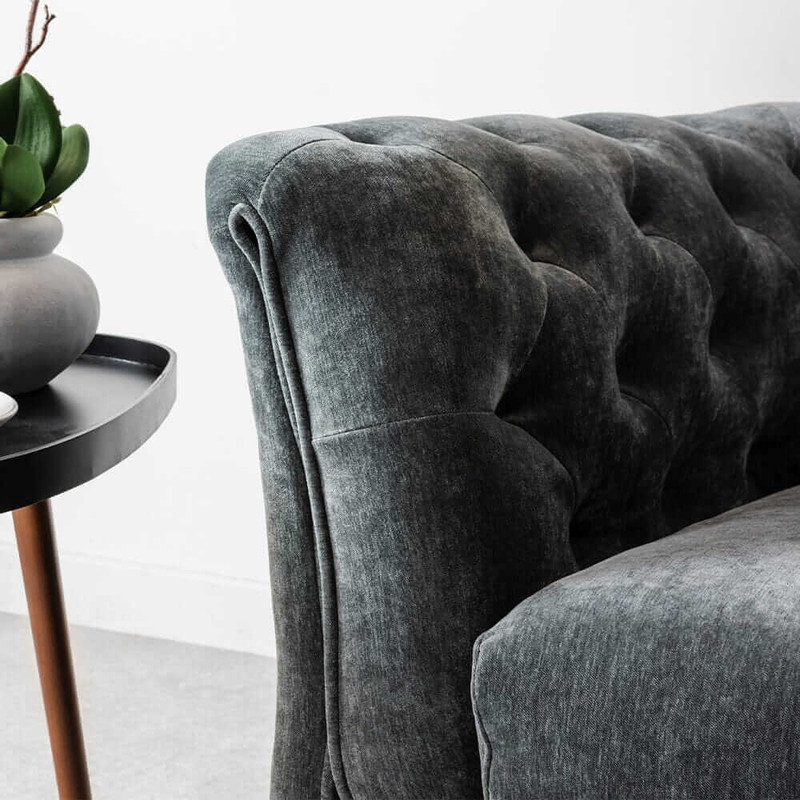 Contemporary Charm
Experience the perfect fusion of retro sophistication and contemporary charm, with unique design harmoniously blends classic Chesterfield elements with modern twists, resulting in a captivating piece that not only adds bold presence to your living area but also invites you to indulge in unparalleled comfort and style. This sofa seamlessly combines timeless elegance with modern aesthetics, making it a standout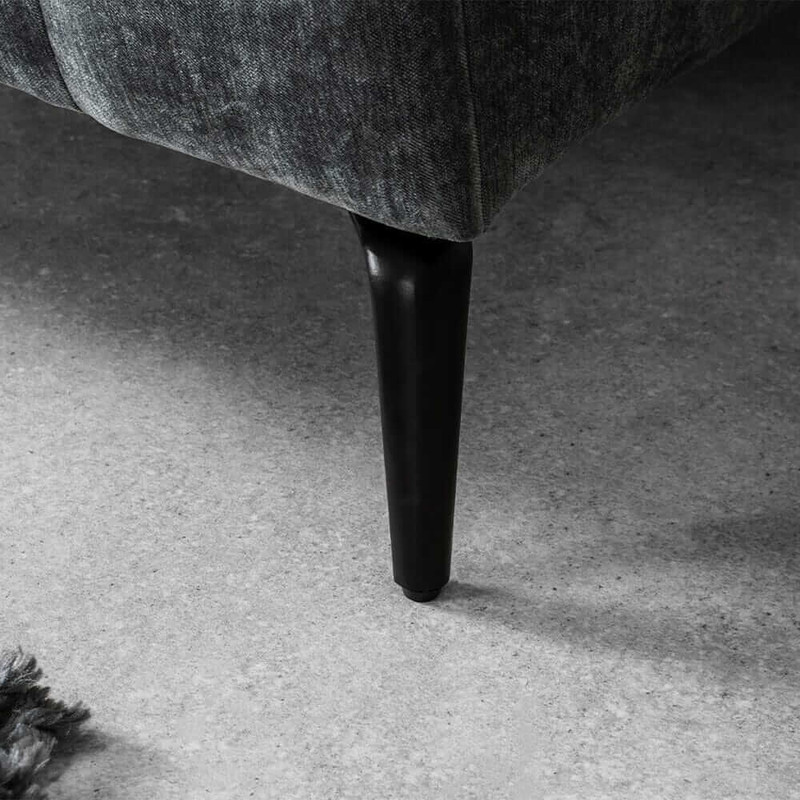 Sleek Boomerang Feet
Complementing the sofa's graceful aesthetic are the dark, curved, boomerang-shaped feet. They create a striking contrast and enhance the sofa's sleek and stylish appearance, instantly breathing new life into any living space. These feet add a unique touch to the sofa's overall design, making it a captivating focal point in your home. The feet not only serve a functional purpose but also contribute to the sofa's overall aesthetics
Shop Furniture By Room...
Shop Furniture Categories...