When you purchase a rug, you must take care of it so that it lasts as long as possible and stays looking great. We've put together a rug care guide to assist you! Here are some pointers on how to care for various types of rugs.
Be Wary Of Foot Traffic
Footfall is the single most damaging factor to a rug. Durable rugs are sturdy and can take a lot of usage, but delicate fibres and weaves will not survive as well. Avoid placing delicate rugs in high-traffic areas such as kitchens or hallways. Keep the rugs in low-traffic areas like a bedroom or occasional room. You may also hang the rug on the wall instead of placing them on the floor for an art deco touch.
Protect hard-wearing rugs from traffic by removing outdoor shoes before entering the house. When inviting guests to your home, ask them to do the same. Footfall in bare feet or socks is easier for your rug than shoe footfall. Taking off your shoes not only protects the rug, but it also keeps outdoor dirt off of it.
Cleaning Your Rug
Cleaning the rug on a regular basis is necessary to remove dirt, stains, and dust mites. A variety of steps must be taken in order to effectively clean the rug.
One of the first things you should do is vacuum your rug on a regular basis. Vacuuming is a vital step since it removes loose debris from the rug and simplifies the cleaning process in the long term. We advocate utilising a hoover's nozzle attachment rather than abrasive, rotary brushes, which can harm the fibres.
When applying cleaning products, you must be cautious about which ones you use. Choose products that will eliminate dust, stains, and bacteria as a general rule. Consider products that are specifically formulated for your rug material for the best results. If you are unsure whether the product will harm the rug, try a patch test on the corner of the rug where any effects would not be visible. Cleaning chemicals can be pricey, so if you're on a budget and have a lot of rugs to clean, try using warm water and mild liquid soap to see if it works.
Allow It To Be Cleaned By Professionals Occasionally.
While you can clean rugs at home, you should take them to a professional rug cleaner on an occasional basis for a deep cleaning and to remove difficult stains.
If your rug is extremely dirty, a professional rug cleaner can clean it. You should look for a reputable cleaner in your area. Before dropping off the rug, inspect it and make a note of any faults. This will help you guide the cleaners and ensure you receive the desired result from the service.
How To Deal With Spills
Throughout its life, your rug may be subjected to a variety of spills and stains. When spillages occur, time is of the essence. Remember to dab the spill – never rub it – and eliminate moisture as soon as possible. To keep the rug looking clean, make sure to remove all stains as soon as possible. There are numerous products to use for different spills and stains, so be sure you're using the proper one.
Alcohol and drinks: Use a solution of 1 teaspoon liquid dish detergent, 1 quart warm water, and 1/4 teaspoon white vinegar to clean off alcohol and soft drinks. Apply to the stain, then rinse and blot dry.
Chewing Gum: Peel off as much as you can, then place ice cubes in a plastic bag to harden the gum, scraping it off with a spoon or dull knife. If necessary, vacuum and use a dry-solvent spot cleaner.
Coffee or tea: Apply the same detergent mixture used for alcohol and soft drinks to the stain, rinse, and blot. If the stain persists, use a commercial spot rug cleaner to remove it.
Fat-based stains: Use a dry-solvent spot rug cleaning for foods like butter, margarine, or gravy.
Melted wax: Treat it similarly to gum by stiffening it with ice cubes in a plastic bag and scraping. To remove any residual wax, dampen a clean white cloth or cotton ball with rubbing alcohol and blot.
Paint: While the stain is still wet, spot-clean with the detergent solution for acrylic and latex paint. If the colour persists, dab it with rubbing alcohol. Sponge with odourless mineral spirits to remove oil-based paint, being cautious not to soak through to the backing.
Tomato Sauce: Sponge with cool water, then dab with detergent solution or a citrus-oxygen cleanser. Rinse and blot with a solution of 1 cup white vinegar and 2 cups water.
Wine or juice: Spritz with club soda. Blot with a clean cloth. Repeat until the stain is gone.
Think About Wear and Tear
It is important to rotate your rug to avoid walking over the same place repeatedly. Rotating your rug distributes natural wear and tear and ensures that it remains beautiful for a longer period of time.
The areas walked on will depend on how your furniture is arranged. If your room is large enough, attempt to rearrange your things from time to time. It will also cause you to perceive your room in a whole new way!



How To Stop Rugs Fading From Sunlight
There's nothing worse than buying the perfect rug, only to find the beautiful colours and patterns have faded. When placing your new rug, consider how light from your windows may effect it and be cautious when installing skylights or placing it in a conservatory.
Window coverings such as drapes or blinds that block the majority of the damaging rays are useful. It is quite impossible to balance out the colour once the carpeting has faded unevenly. Over time, colour variations between covered and exposed parts of flooring may occur.
Sun damage causes fading and accelerated ageing, as well as making the rug lighter or discoloured in some places. If you can't prevent it, make sure to rotate your rug at least twice a month. This will not stop the fading process, but will instead result in more consistent, uniform colours as it fades.
How To Stop Rugs From Slipping
Unfortunately, we've all experienced the embarrassing moment where we have slipped on a rug in front of all our friends and family…just me then? Invest in a properly placed rug underlay to protect both the rug, the floor beneath it and your bottom! All rugs should have a light, thin rug underlay. It's padded, so it's gentle on your feet, and it protects your interiors from damage. The narrow profile provides enough grip and cushion to provide comfort and protection without elevating the rug too high, as well as reducing movement caused by slippage.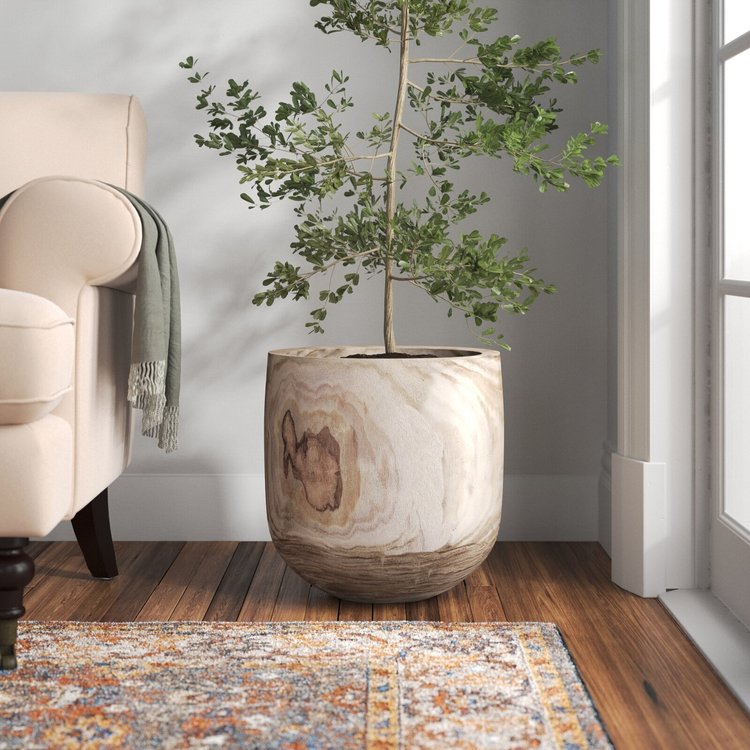 A little greenery and plant life can add interest to a room, often generating a whole new atmosphere. However, positioning is crucial.
Placing a potted plant on your rug invites difficulty since water and even mud might seep through. Because the bottoms of plant pots are hidden, the water seep may go undiscovered. The constant wet/dry cycle causes the damp region to deteriorate and finally separate from the rug, resulting in a hole.
It is nearly impossible to prevent moisture from getting into the rug. This is an exceedingly costly repair. Never place a potted plant on your rug if you value it.
Rugs and Pets
We adore our furry friends, but they don't always share our enthusiasm for our rugs and flooring.
The reasons that dogs and cats attack our flooring vary significantly. Dogs attack rugs for a variety of causes, including excess energy, anxiety and fear, physical sickness, and stress-related ailments. Cats, on the other hand, are more prone to damage your home for purely pragmatic reasons. These can include things like marking territory, stretching their body, and flexing their claws, as well as things like stress.
The majority of rug damage we see is caused by puppies and young dogs. There is very little time to treat pee on a rug before it becomes a permanent stain. We've also seen numerous rugs ruined by chewing on the corners and fringe. If you acquire a new rug when you have a puppy, keep it out of reach of the dog until it is housetrained and out of the teething stage.
A rug can be an investment, and you can considerably increase its lifespan by caring for it carefully and effectively to get the most out of your money. Follow these simple actions to ensure your rug remains a reliable part of your home's décor for years to come!