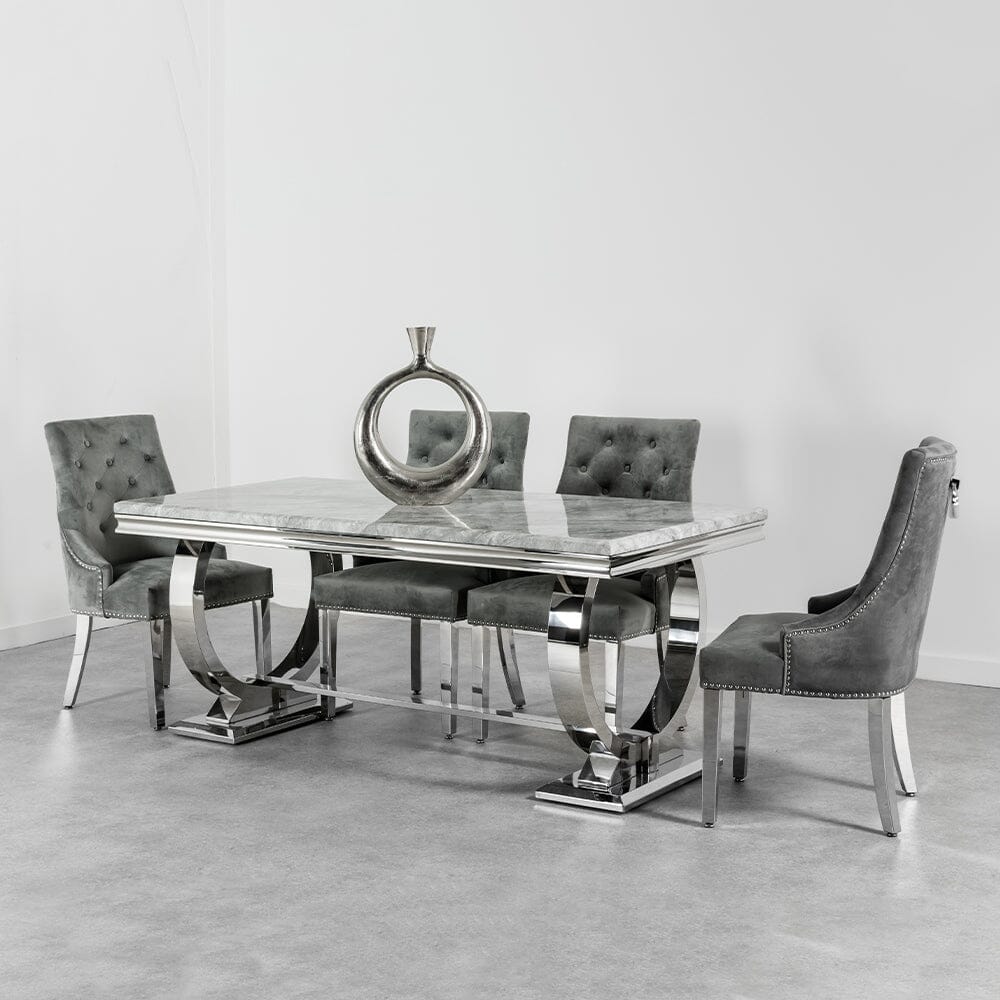 Glam Interiors
If you're looking for high-end, luxury furniture, then Glam Interiors is the collection for you. Using only the finest materials and craftsmanship, the collections pieces are designed to make a statement in any home. 
From the sleek, high gloss marble to the modern clean glass, each piece of Glam Interiors is guaranteed to add a touch of luxury to your home.
The Most Comfortable Sofa In The World
Rhianna Dining Table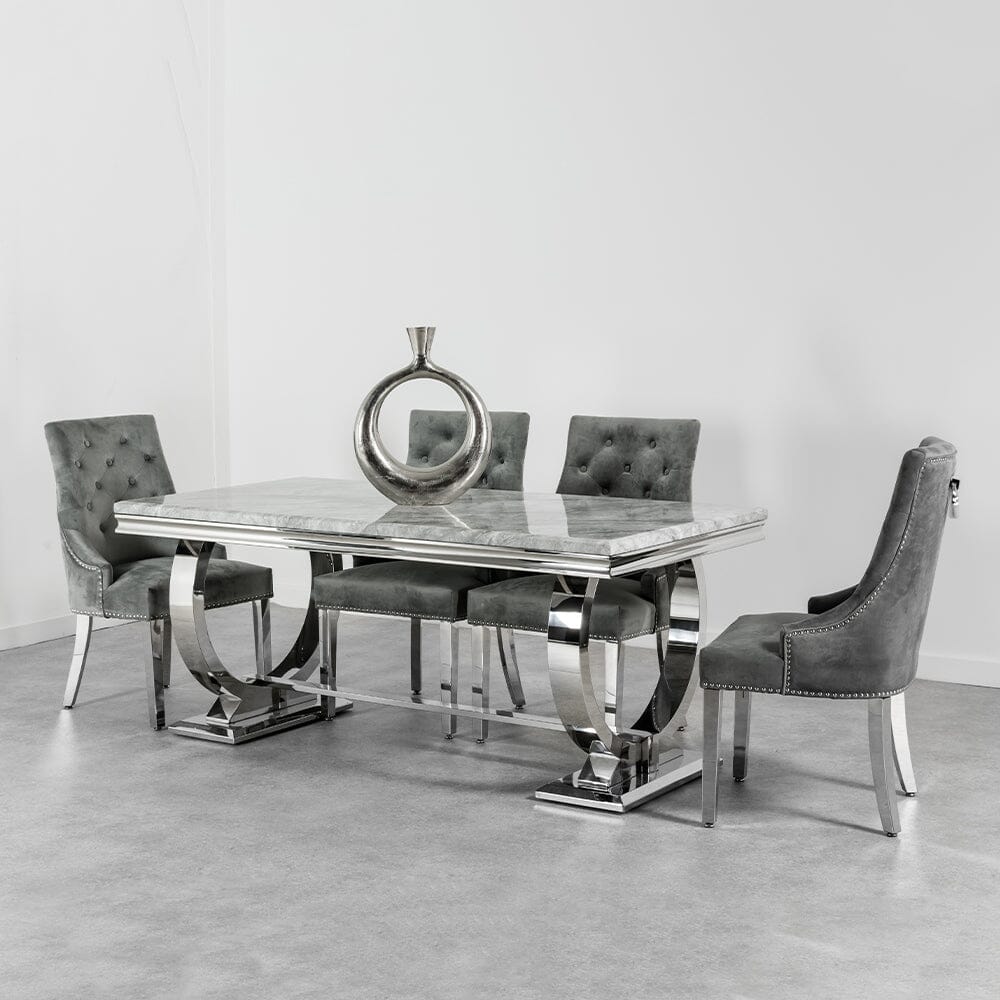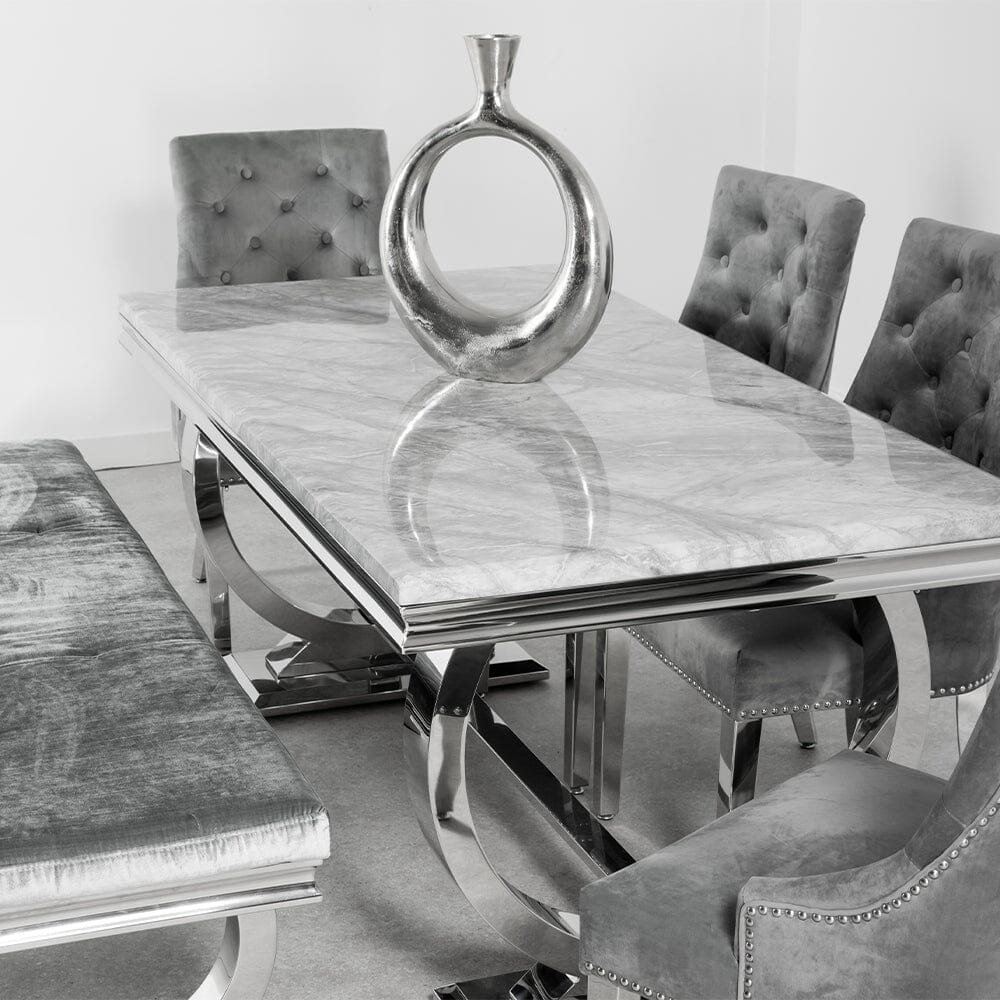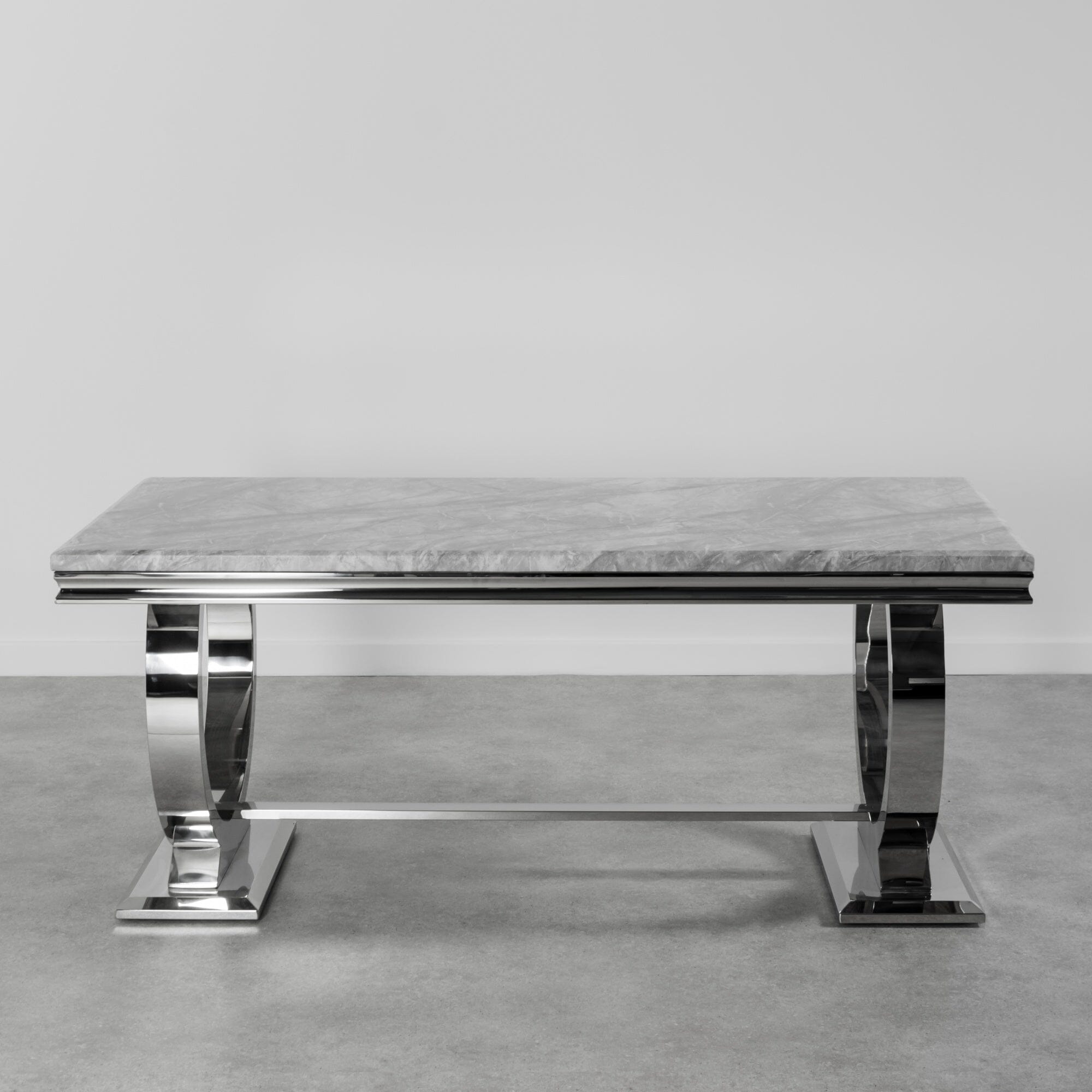 Save £150
---
Introducing the Rhianna Marble Dining Tables (available in 180cm and 200cm lengths), a testament to a distinct and contemporary design that promises to impress your guests and elevate your daily dining experiences.

Characterised by its exceptional craftsmanship, the Rhianna Marble Dining Tables feature a stunning marble top of exquisite quality. The sleek stainless steel legs add a touch of modern sophistication, creating a harmonious blend of opulence and contemporary aesthetics. This dining table effortlessly imbues your living space with an air of elegance, providing an upscale appearance without the hefty price tag.

Elevate your dining area with the Rhianna Marble Dining Table, a piece that not only captures attention but also encapsulates a modern approach to dining. Crafted with precision, this table showcases a captivating marble top of unparalleled quality. The stainless steel legs, with their sleek design, offer a touch of contemporary allure, resulting in a harmonious fusion of luxury and modern style. With the Rhianna Marble Dining Table, you can enjoy a refined dining experience that radiates opulence without the hefty price tag.