Rattan-style summer...
With the vacant British sun finally making an appearance in the past few weeks, we've been jumping ahead of ourselves and getting super excited for lazy summer days spent lounging in the garden. With brand new arrivals from our rattan-style furniture collection, we've chosen the perfect outdoor garden sets to guarantee a relaxing summer.
 Click the images for more info...
Made for two, but tempting to have all to yourself, this neutral coloured lounger set creates the perfect place to relax in the sun with a deep seat that you won't want to get out of!
Bright and bold, the aqua finish of this quirky garden set will bring a burst of colour to your outdoor space for a modern twist on outdoor lounging. 
With a sleek black finish, this rattan-style set brings a touch of contemporary chic to your garden that looks great styled with other monochrome accessories.
With a more traditonal design, this garden set has an elegant appeal with natural elements that will complement your outdoor space perfectly.
Combining the neutral tones of the rattan style weave with the matt grey metal frame creates a modern garden set that is durable as well as stylish.
The neutral tones of this 2 seat garden set create a wonderfully natural feel that will add a modern rustic charm to your outdoor space.
Remember to check back here for our weekly blog posts with more creative ideas and interior design advice for your home...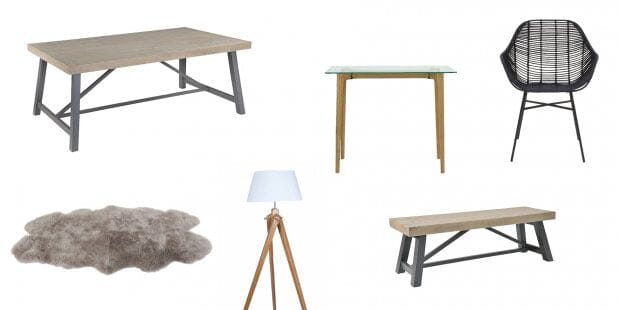 How to...
How to dine Scandinavian style
Scandinavian design embraces minimalism, functionality and the idea of a simplistic no-fuss lifestyle. Emerging as a popular trend in the 1950's, this interior style has now become an interior phe...
Read more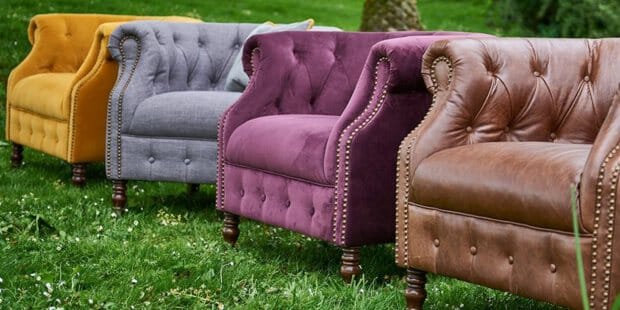 Choosing the perfect accent chair
Accent chairs are the perfect way of bringing something new and fresh into your living space. With more than just the simple functionality of a chair, an accent piece can add contrast to your curr...
Read more