Three decades dedicated to the love of furniture...
Taking the whole family's lifestyle into account...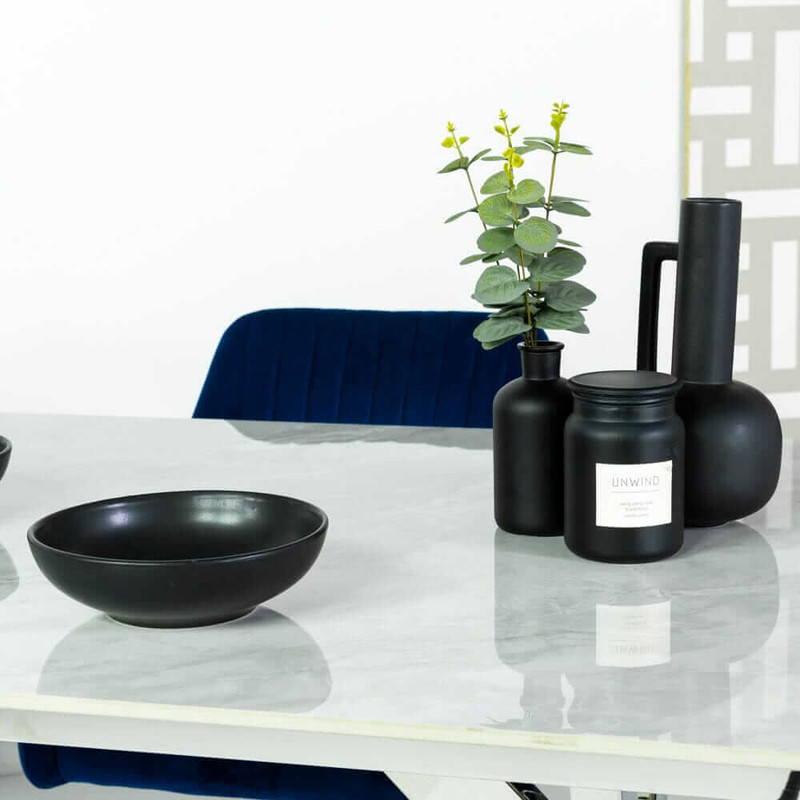 Modern Elegance

Elevate your dining area with the Vegas White Gloss Ceramic Extendable Dining Table. Its brilliant white gloss ceramic tabletop exudes modern elegance, providing a luminous backdrop that combines sophistication and contemporary flair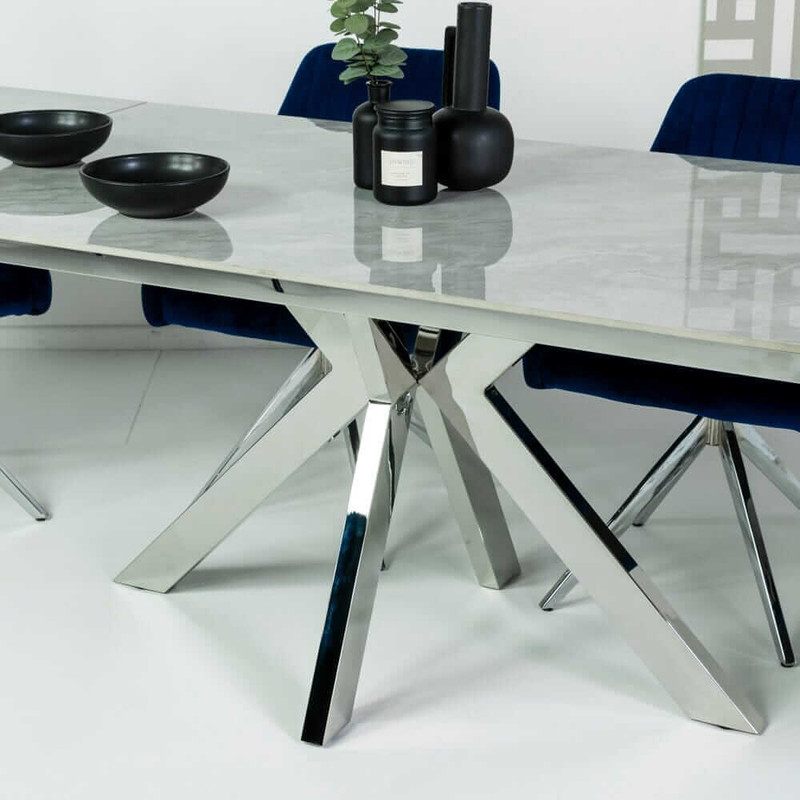 Polished Refinement

Supported by sleek chrome legs, this table not only ensures stability but also introduces a touch of polished refinement to your dining ensemble. The Vegas Extending Table, available exclusively in white gloss ceramic, embodies clean lines and minimalist charm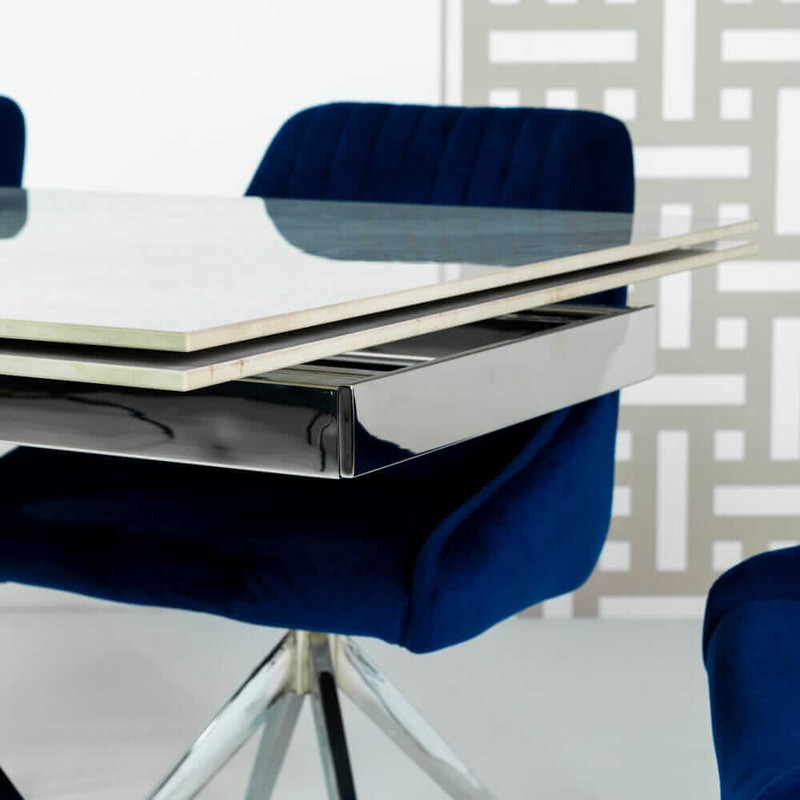 Versatile Pairing

Match this impeccable table with chairs or benches of your choice to create a stylish and inviting dining setting. The Vegas White Gloss Ceramic Dining Table serves as a beacon of modern design, promising a luxurious and timeless appeal in any environment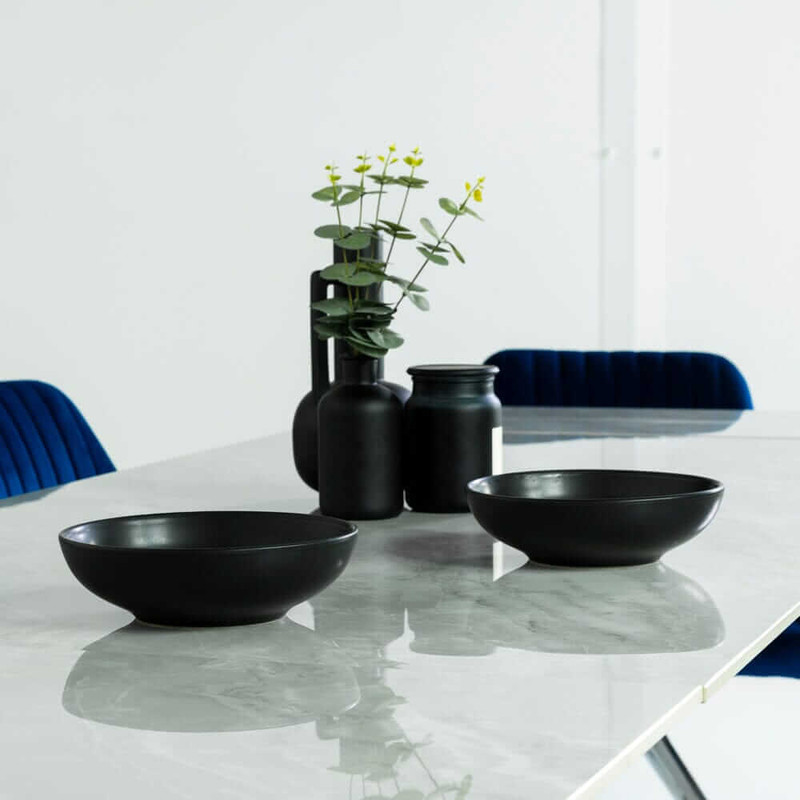 Must-Have Addition

The Vegas table is a must-have addition to your home, offering a pristine and elegant design that effortlessly enhances the aesthetics of your dining area. Its versatility and contemporary style make it an ideal choice for those seeking modern and inviting dining spaces
Shop Furniture By Room...
Shop Furniture Categories...