Wicker Haven
Chic and classic, the best thing about wicker is that it looks good all year round, in the summer it brings a fresh outdoorsy feel to your home and in the winter it becomes cosy and inviting.
Wicker is one of our favourite timeless trends here at FW, that's why we want to share with you a roundup of our favourite wicker products to style your home with this winter…
Wicker Hearts 
You may have seen these cute statement wicker hearts make an appearance in just one or two of our previous blogs, and that's because we just can't get enough of them! These gorgeous hand-crafted hearts can totally transform the look of a room by bringing a touch of modern chic to your wall.
Cylinder Umbrella Holder 
Perfect for winter, this cylinder wicker basket will store your umbrellas (or pretty much anything else) in a chic and stylish way. Place this basket by your door for a warm welcome into your home providing you with the perfect place to drop your brolly! Alternatively, use this in your living room as a contemporary vase for tall dried or artificial flowers proving your home with a hint of nature.
Kooboo Square Baskets

This set of two generously sized square wicker baskets are a great stylish storage solution for your home. With a hand crafted design, our kooboo baskets offer a high-quality accessory for your home, perfect for displaying anything from blankets to books.
Grey Kubu Chests

Our gorgeous wicker lidded chests are both charming and useful! These will look great in any room from a hallway storage feature to a blanket box at the foot of your bed. You can even treat these chests as storage tables and place them in the heart of your living room for a natural statement piece.
Oval Pet Baskets
Treat your pet to a cute and cosy bed this Christmas with these adorable wicker pet baskets. The perfect place for your furry friend to snuggle up this winter, keeping warm and comfortable, not to mention super stylish.
When it comes to wicker, you can go as subtle or overboard, modern or traditional as you like. The beauty of this material is that you can incorporate it into a variety of styled rooms and colour schemes, never struggling to find a way to make it fit. 
Become inspired to transform your room into a wicker haven and shop our wicker products in store or online at fwhomestores.co.uk...
Be FW at home this winter.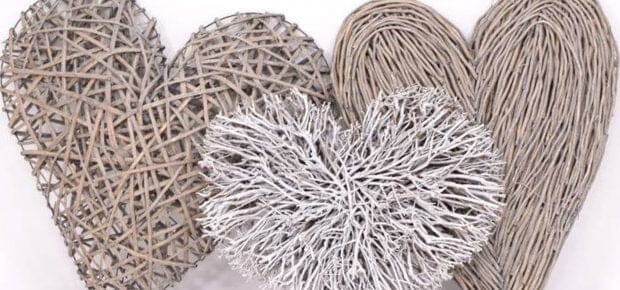 The holidays are right around the corner and with only 6 weeks to go the countdown is truly on to get everything ready from presents to decorations, to food and drinks! So to help you avoid the la...
Read more
Ideas
Be the perfect host this Christmas with FW's savvy guest bed ideas! Hosting guests at Christmas can be a busy and stressful time, with lots to prepare from something to eat to somewhere to sleep. ...
Read more