Christmas Gift Guide 2019
It's that time of year again! The festive season is in full swing and the big day is just around the corner! If you're struggling for that one last gift idea or just need a little inspiration, we've created this roundup of accessories with something for every member of the family. Click the links for more info...
Plus, enjoy an extra 20% off all accessories this week!
 1. Natural Wood Square Wall Clock £79.99
With an industrial edge, this wall clock is a great gift for lovers of modern home decor.
Ideal for those with rustic taste, our oversized wicker heart makes for a unique alternative to traditional wall art.
3. Mongolian Cushion Putty £49.99
Luxurious with a fun and vibrant design, this pink fur cushion is the perfect winter gift!
4. World Globe on Wooden Base £49.99
A gift that will really wow travel lovers, this world globe features an antique-style map that makes a lovely decoration.
With a charming deer illustration, this woodland themed serving tray is perfect for animal lovers.
6. Gin Palace Street Sign £29.99
 A fun and quirky gift idea, we all know someone who needs this Gin themed street sign in their life. 
7. Antique Silver Photo Frame £19.99
 For a more personalised gift, this silver studded frame is perfect for holding memories with family and friends.
Remember to check back here for our weekly blog posts with more creative ideas and interior design advice for your home...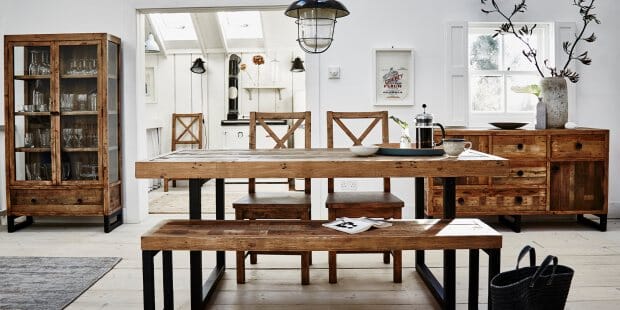 Ideas
The dining table can often be thought of as the heart of the home at Christmas time, the place to eat, drink and entertain all in one. It's also a place to get really creative and have fun with you...
Read more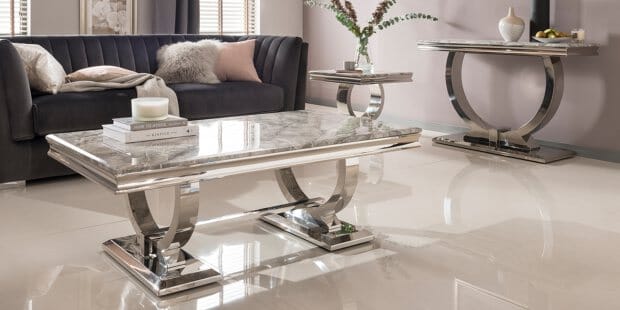 Style Advice
With exciting new trends emerging from sleek black furniture to pale reclaimed timbers, 2019 has been an interesting year in the world of interior design. The Scandi movement has influenced many U...
Read more