A Valentine's Love Chair Roundup
Just in time for Valentine's Day we have put together a roundup of some of our favourite Love Chairs, perfect for snuggling up in this cold winter...
Hoxton Snuggler
The phrase 'modern luxe' comes to mind with this snuggler's bold yet elegant presence. The almost iridescent effect of the opulent velvet gives off the most luxurious and fashionable vibes. As part of the Alexander & James Hoxton sofa collection, this love chair also makes for the perfect accent piece to finish off the look of your living room.
To us, the Bella range will always represent modern style at its best with a design that's unafraid to show off. The Bella Cuddler represents all these things and more with sumptuous fabrics and irresistible cushioning that creates the perfect place to cosy up and relax.
Harrogate Snuggler Armchair
Upholstered by hand in the UK, traditional British styling is at the heart the Harrogate Snuggler with pronounced modern country cottage vibes. Offering a wide seating area with soft deep cushions, this love chair provides you with the perfect place to cuddle up and get cosy this winter.
Metro Cuddler Swivel Chair
With a style that's both unassuming yet inviting, the Metro Cuddler allows modern interior taste to enjoy a dose of indulgence with a design that puts comfort at its forefront. A piece from our popular Metro sofa range, this swivel chair would also make a great stand-alone piece for a fresh addition to your living room decor. 

Contemporary and courageous, the Ritz Snuggler chair takes mid-century traits and adds a modern twist with a touch of luxury. The velvet button-backed feature along with the oblique legs and contemporary shape all add to this chair's unique presence. For those who enjoy a bold statement piece, the Ritz Snuggler is the perfect choice.
 
Discover more of our Love Chairs here: https://fwhomestores.co.uk/collections/snugglers 
Remember to check back here for our weekly blog posts with more creative ideas and interior design advice for your home...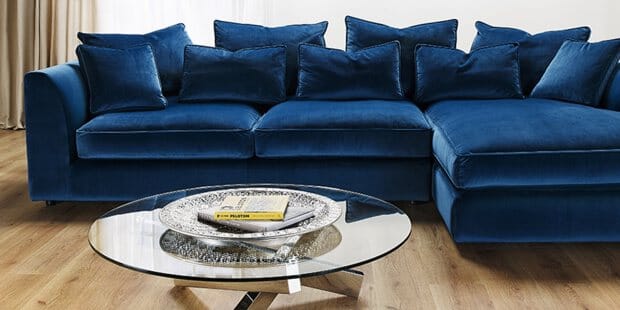 Shopping Tips
That icy winter cold is still here and the home is the perfect place to hide away until that much needed spring sun arrives... so why not snuggle up and hibernate on one of our super comfy corner ...
Read more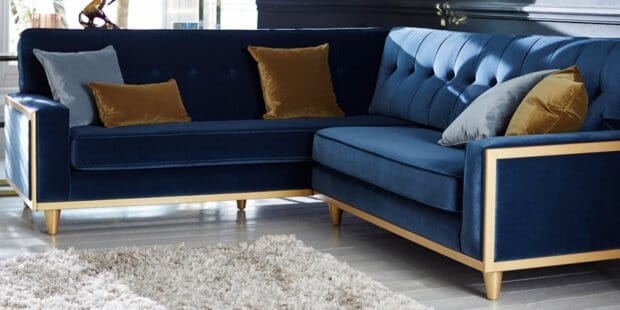 How to...
In the world of interior design, velvet is one of those trends that never really disappears. Whether it's a subtle hint in the form of a stylish bolster cushion or a bold statement with a luxuriou...
Read more