5 Simple Home Additions for Summer
Pastel blues, bright whites and soft green hues can all breathe new life into your home when transitioning your home from winter to summer. Try out some of these simple home additions to brighten up your home ready for the warmer months. Click the images for more info...
Merton Accent chair
In a deep, vibrant blue velvet, the Merton Accent Chair offers a more alternative summer palette. The soft sheen of the luxurious pile fabric gives off an almost iridescent look that is perfect for adding a brighter touch to your living space. Merton Accent Chair £399.
Orchid Spray
Nothing says summer more than florals and this gorgeous Orchid is the perfect floral addition for your home. Bring the outdoors in and freshen up your living space with the bright white petals and shabby chic grey pot of this statement accessory. Orchid Spray £159.99.
Fine Bedding Breathe Pillow and Duvet
For those restless summer nights, this breathable duvet and pillow by the Fine Bedding Company will let you drift off to sleep with in-built climate control. Made with smart fibres, and luxurious trimmings, this duvet and pillow are perfect for getting that much needed undisturbed sleep. The Fine Bedding Company 4.5 Tog Quilt £49. The Fine Bedding Company Breathe Pillow £19.
Ochre Ruched Velvet Cushion
With yellow consistently growing as a trend, summer is the best time to incorporate this colour into your home. Adding just one or two accent cushions in a bright contrasting colour can completely transform the look of your living room and bring in some new life. Ochre Ruched Velvet Cushion £29.
Aqua Rattan Garden Set
For the outdoors, add some colour in the form of this quirky lounging set. With deep-set seats and a flexible rattan style body, these comfortable chairs offer the perfect place to relax in the sun. Aqua Rattan Garden Set £179.
Remember to check back here for our weekly blog posts with more creative ideas and interior design advice for your home...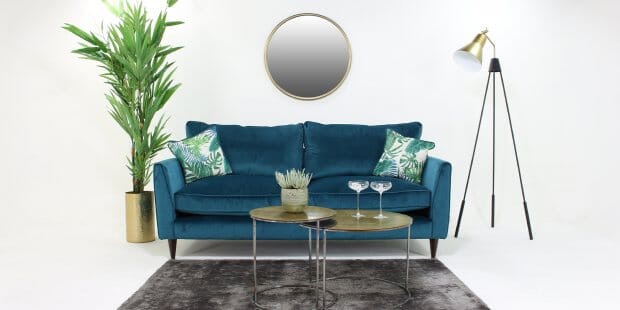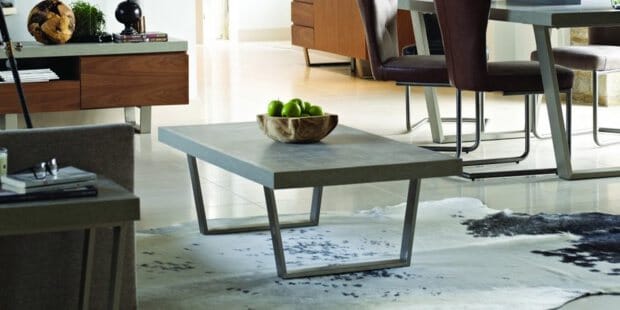 Style Advice
For many homes, the coffee table is the heart of the living room; the central point to family gatherings and parties, but also simply a spot to place your drink or even rest your feet. So if you'r...
Read more