Three decades dedicated to the love of furniture...
Taking the whole family's lifestyle into account...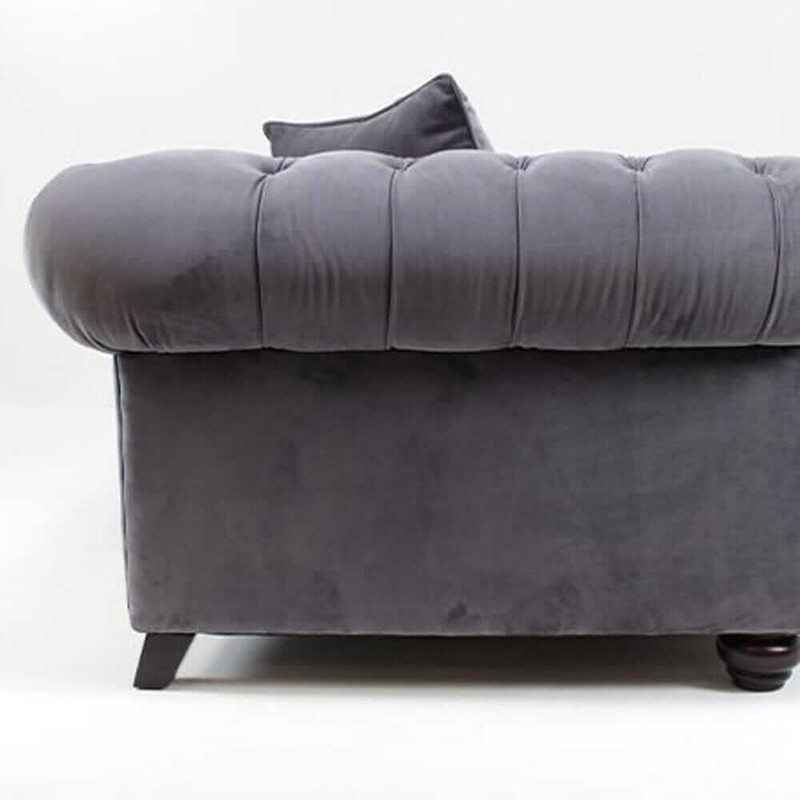 Timeless & Modern Fusion
The Victoria James Chelsea 4 Seater Split Sofa is a harmonious blend of timeless Chesterfield aesthetics and a contemporary touch, achieved through luxurious velvet upholstery. This unique combination elevates the sofa to a realm of superior design, enhancing the allure of any living space. Classic Chesterfield charm seamlessly melds with modern elements, resulting in a statement piece that exudes elegance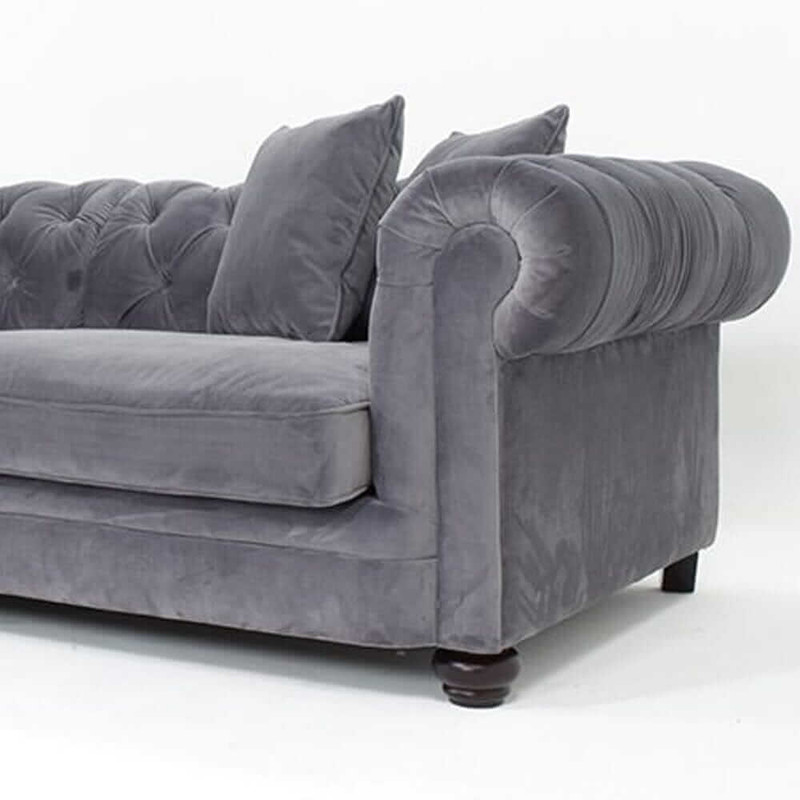 Unsurpassed Comfort
Experience unmatched comfort as you sink into the luxurious embrace of the Victoria James Chelsea Sofa. Its plush, deep cushions not only showcase meticulous craftsmanship but also ensure that every moment spent seated is one of indulgent relaxation. This design-led masterpiece offers an exclusive seating experience, where opulent comfort coexists effortlessly with exquisite style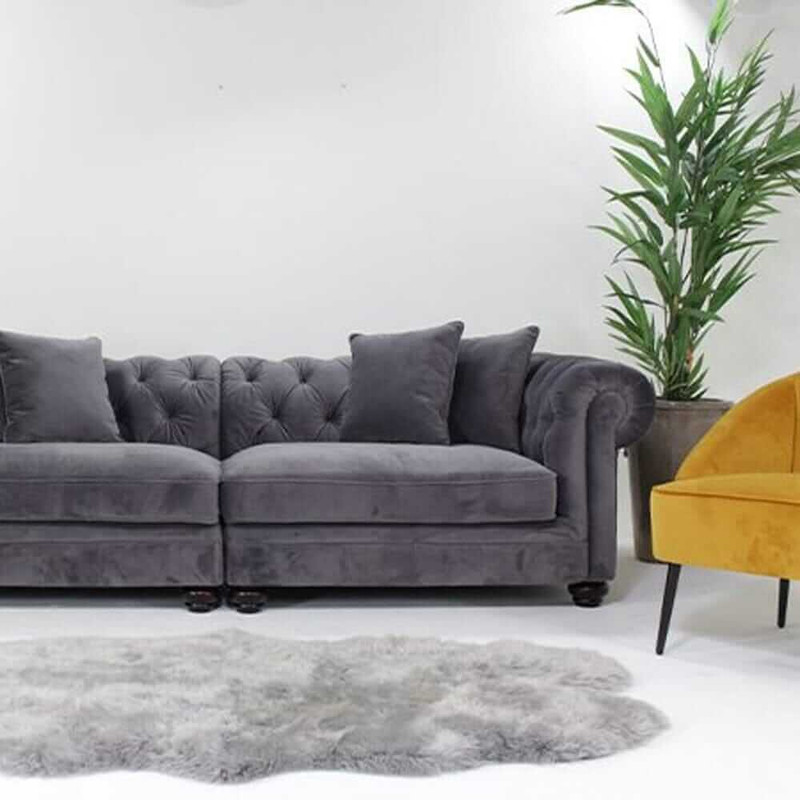 Luxury Redefined
Indulge in the essence of luxury and refinement with the Victoria James Chelsea 4 Seater Split Sofa. From the smooth velvet upholstery to the meticulous construction, this sofa exudes sophistication from every angle. It's a distinctive statement piece for your living area, where tradition meets innovation, and comfort knows no compromise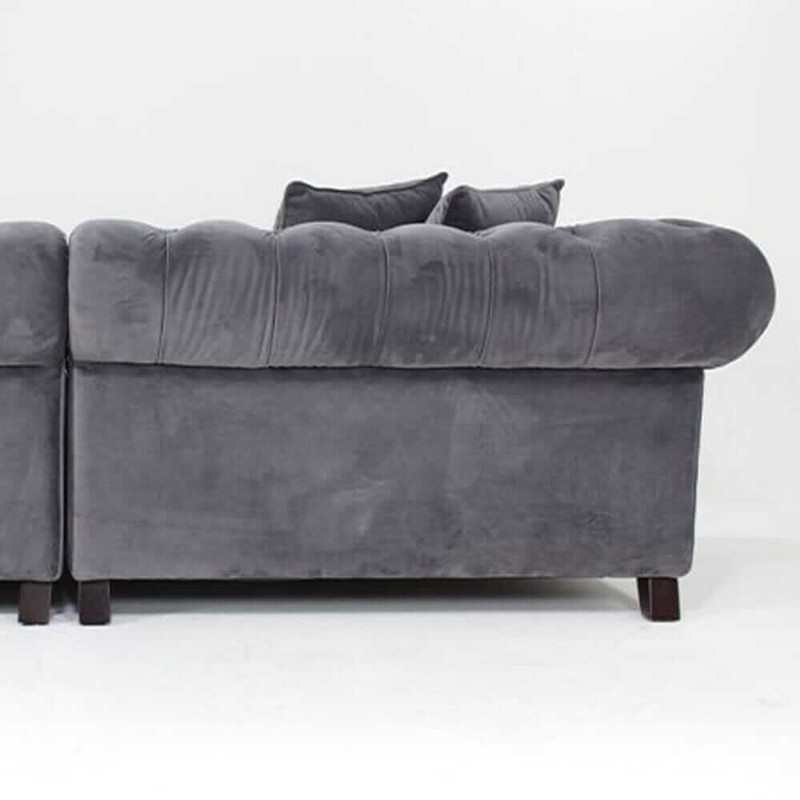 Elegance Amplified
Elevate your living space with the Victoria James Chelsea Sofa – a piece that redefines luxury. The infusion of sumptuous velvet upholstery, deep cushions, and the marriage of classic and contemporary elements create an unparalleled level of comfort and sophistication. Whether you're unwinding alone or hosting guests, the Chelsea Sofa offers the perfect blend of style and relaxation, making it the ideal addition to your home
Voted Among The Top Lenders In The UK, According To Both Customers & Credit Industry
Welcome to Novuna Finance on FW Homestores, your trusted destination for hassle-free furniture financing. Choose from Novuna's range of financing options, tailored to meet your needs.
Enjoy a 12-month interest-free option or up to 4 years interest of 9.9%, with a 10% deposit and repayments starting after delivery, you can transform your living space today.
Explore our financing options and apply now for a seamless furniture shopping experience with FW Homestores and our partner, Novuna

Convenient, Flexible Payments, User-Friendly Interface, Trusted By Numerous Retailers
Discover a seamless shopping and payment experience with Klarna. at FW Homestores. Choose "Buy Now, Pay Later" and enjoy the flexibility to defer your payment or split it into manageable instalments.
With Klarna. there are no hidden fees or interest charges when you make timely payments. Download the Klarna. app for a smooth shopping journey, track your purchases, and get personalised recommendations.
Experience convenience and flexibility with Klarna. at FW Homestores, where your furniture shopping becomes even more enjoyable.
Experience the ultimate convenience and efficiency of our click and collect service at FW Homestores, where we strive to enhance your shopping experience.
Our user-friendly online platform empowers you to explore our extensive range of products from the comfort of your home. Discover the perfect items for your needs, and with a simple selection and click, choose the click and collect option at checkout
We will swiftly prepare your order for pickup, ensuring a seamless and hassle-free process
Once your order is ready, we'll promptly notify you, allowing you to conveniently visit our warehouses at a time that suits you best
Embrace the convenience and ease of our click and collect service today, and enjoy a truly remarkable shopping experience that exceeds your expectations!
You are in advanced mode.
You can turn it off in left sidebar. To use advanced options, you will need to enter your own Google Maps API Key.
Get Google API Key
Barnstaple Warehouse, Devon, England
You are in advanced mode.
You can turn it off in left sidebar. To use advanced options, you will need to enter your own Google Maps API Key.
Get Google API Key
Cwmbran Warehouse, Newport, Wales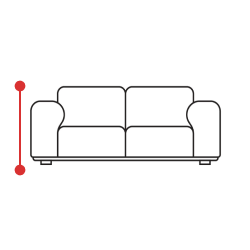 Height: 76cm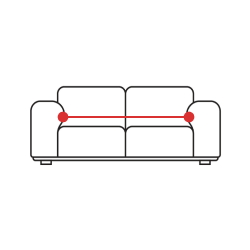 Width: 255cm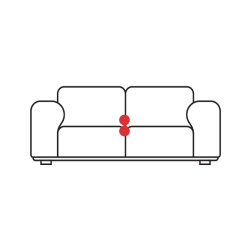 Depth: 117cm
Shop Furniture By Room...
Shop Furniture Categories...