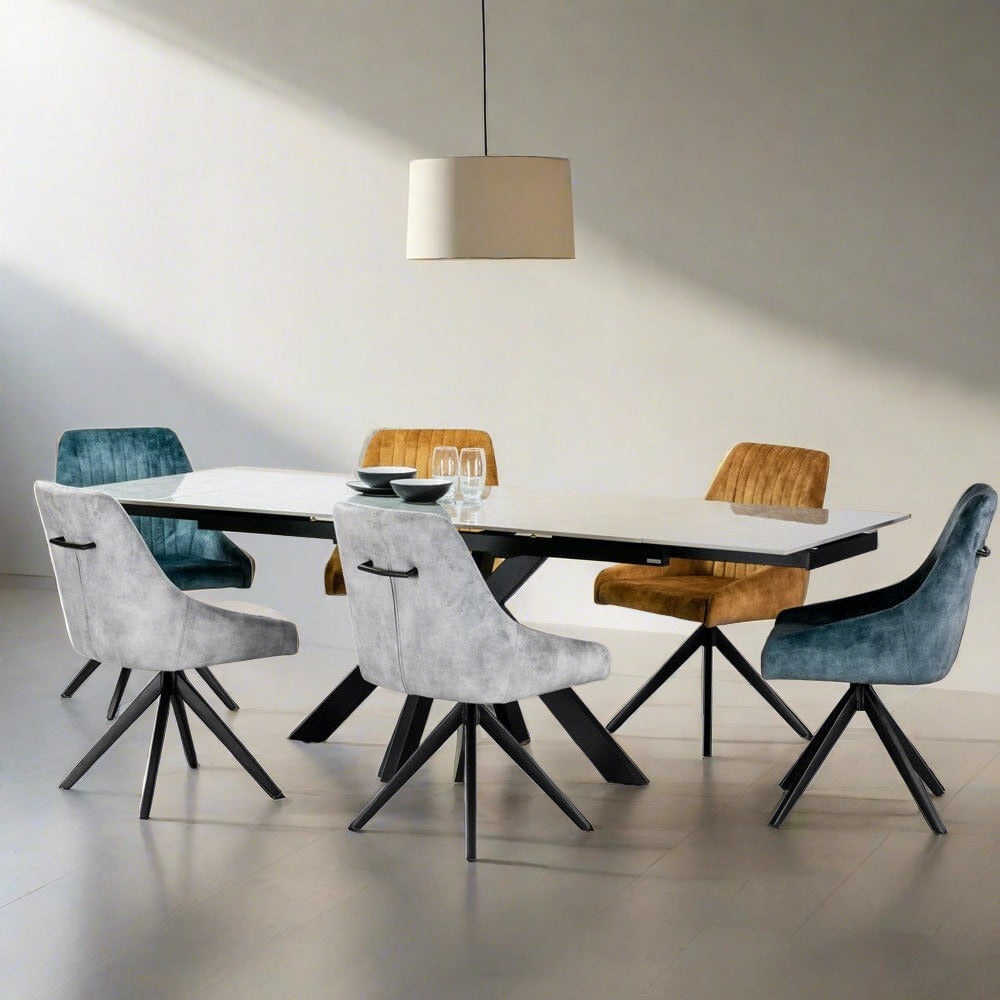 Modella Divani
Modella Divani furniture is the epitome of luxury and sophistication. The modern designs are defined by their elegant finishes, which exude contemporary Italian design and quality. This designer range will certainly bring a touch of modernism to your home. 
The contemporary style of Modella Divani caters for luxury dining room furniture. With beautiful ceramic and stunning craftsmanship, Modella Divani furniture is the perfect way to add a touch of Italian elegance to your home.
Olympia Dining Table & Chairs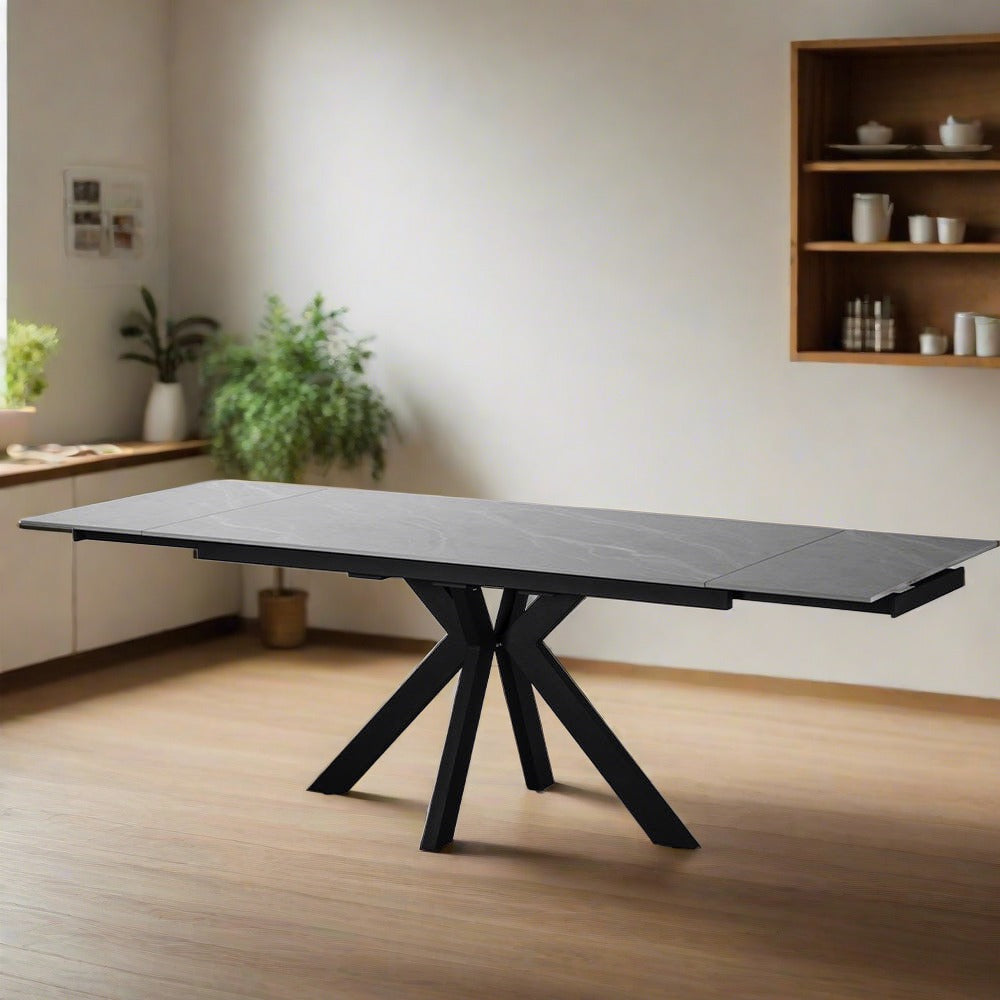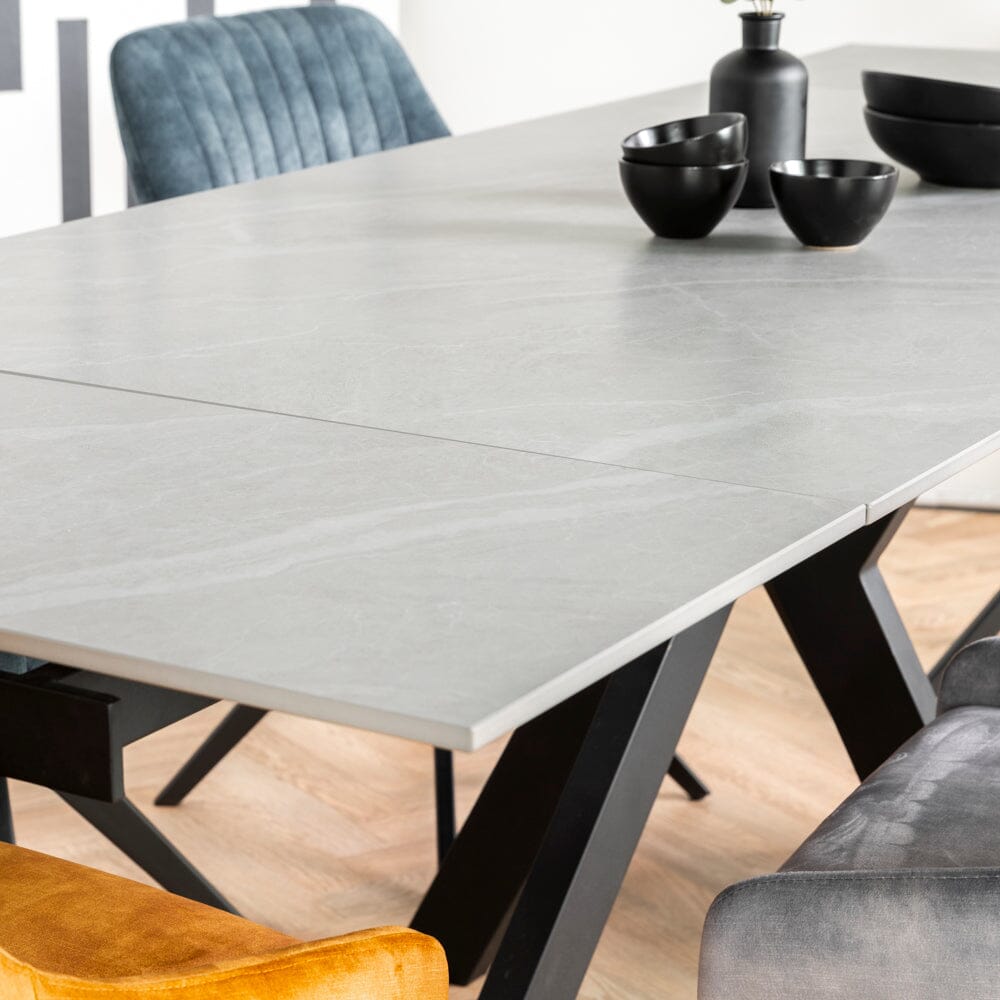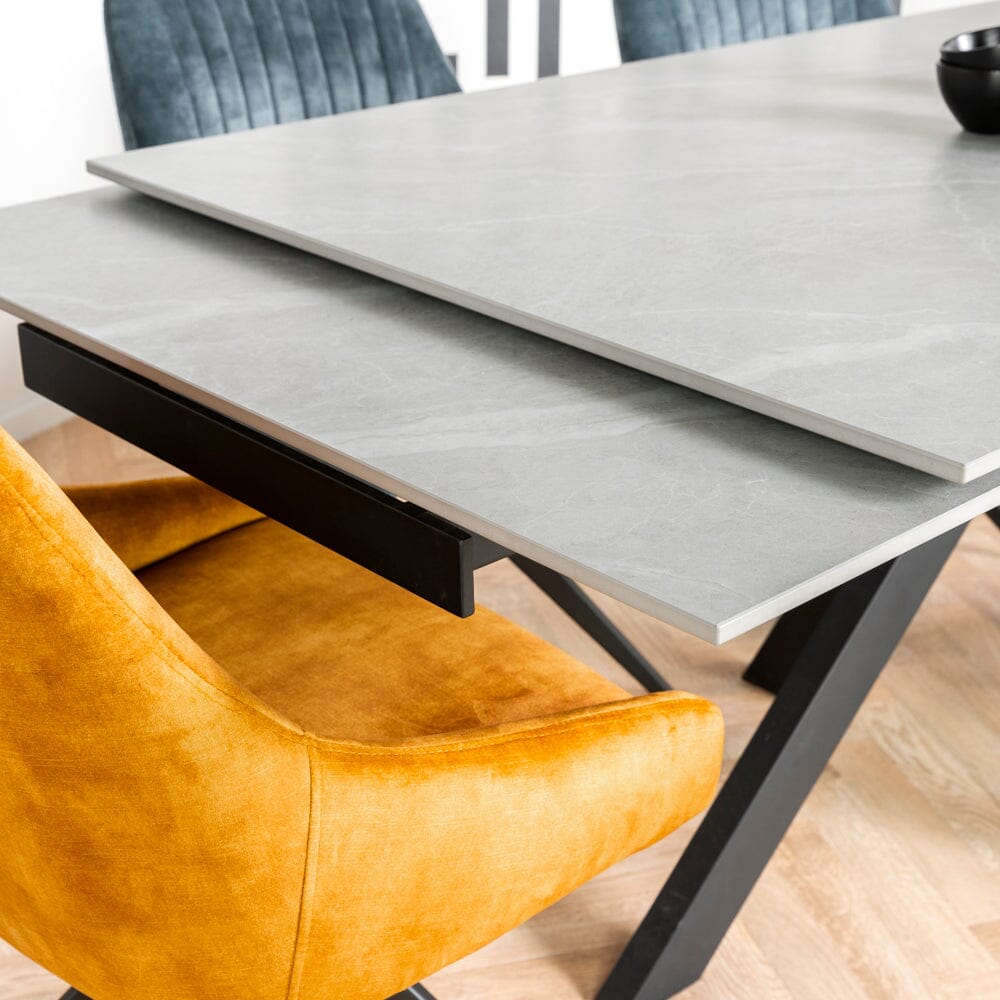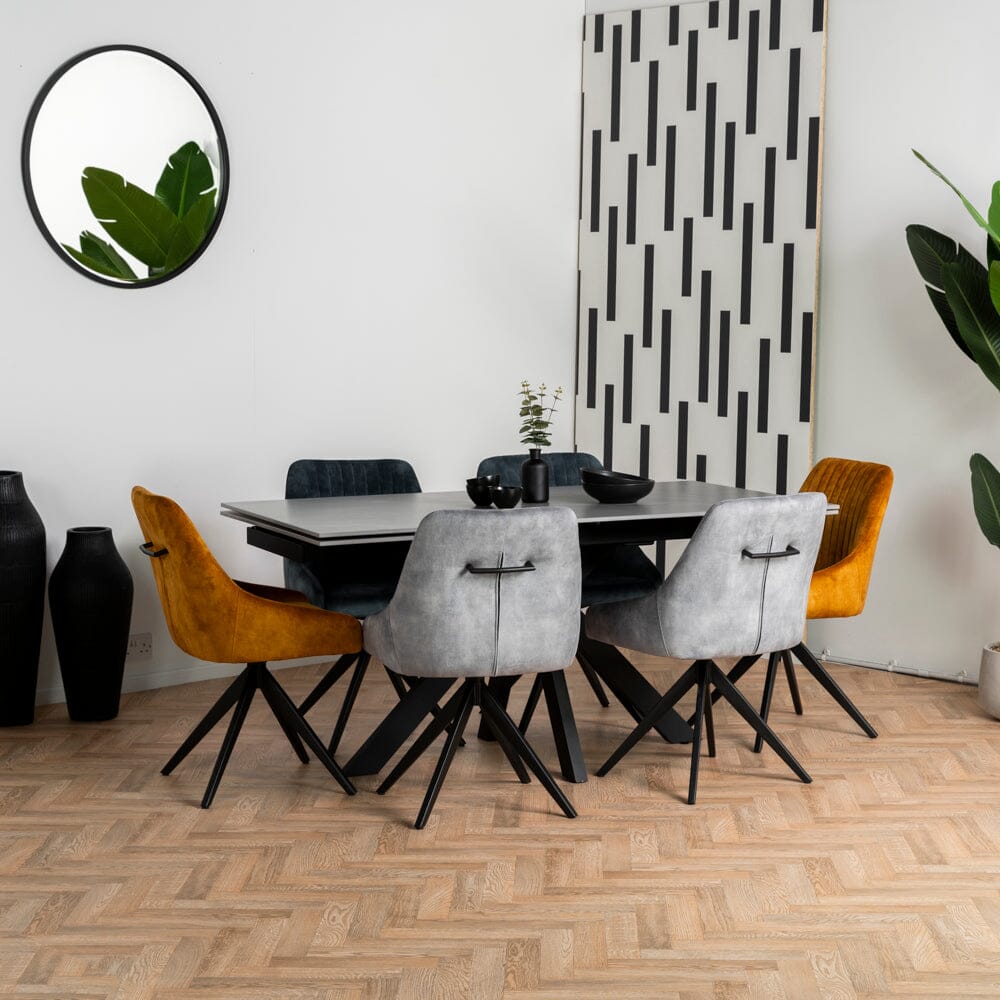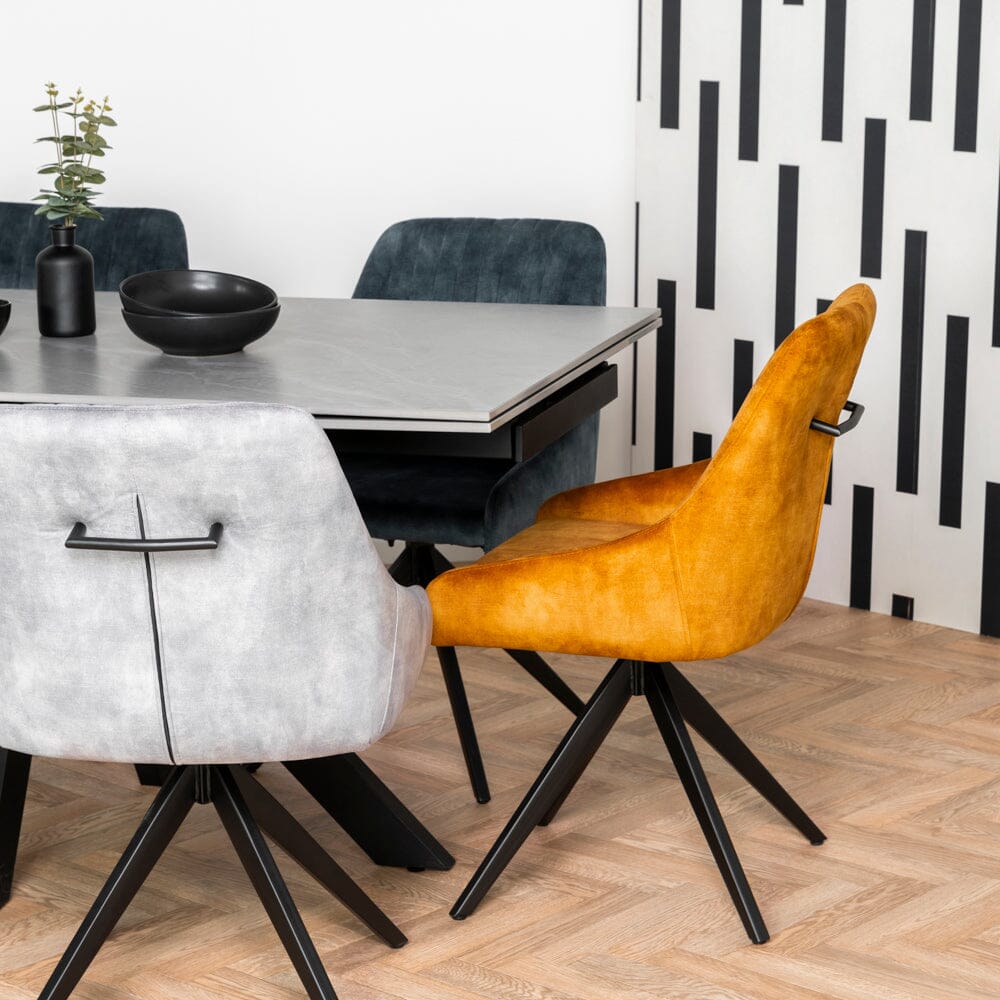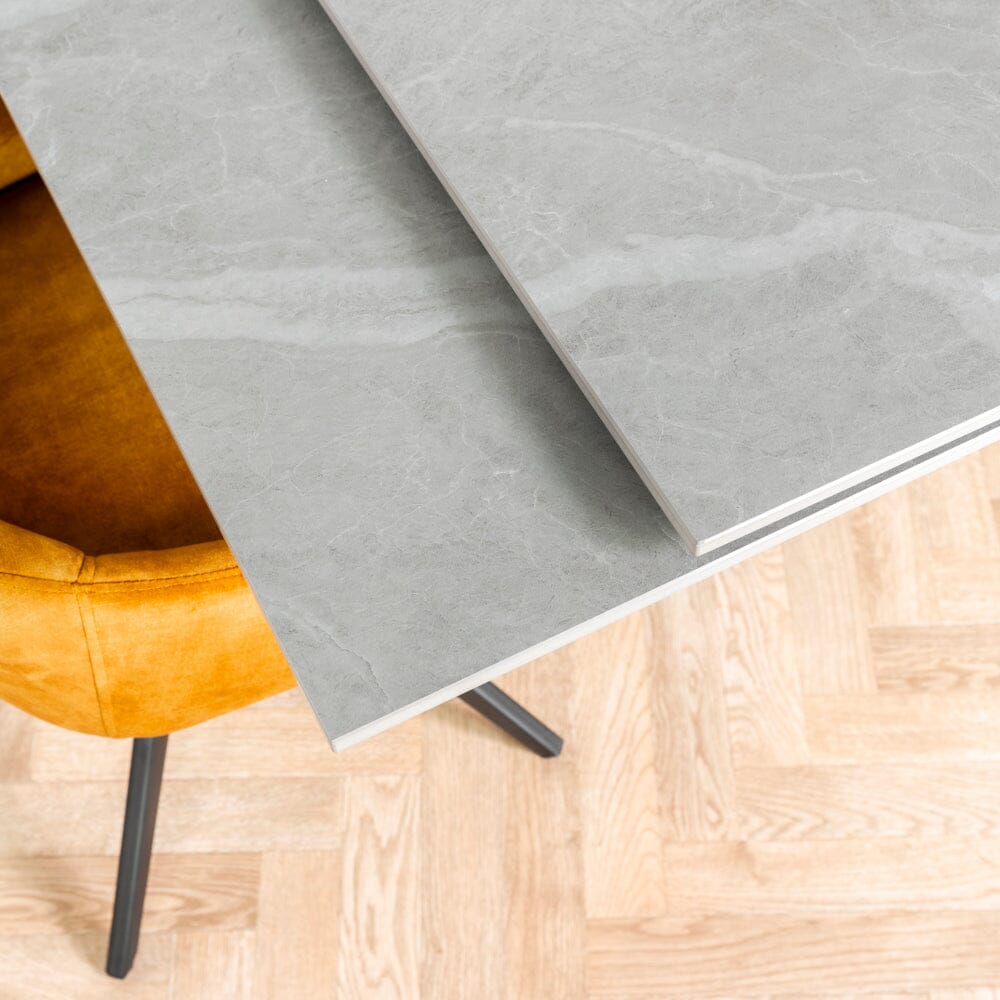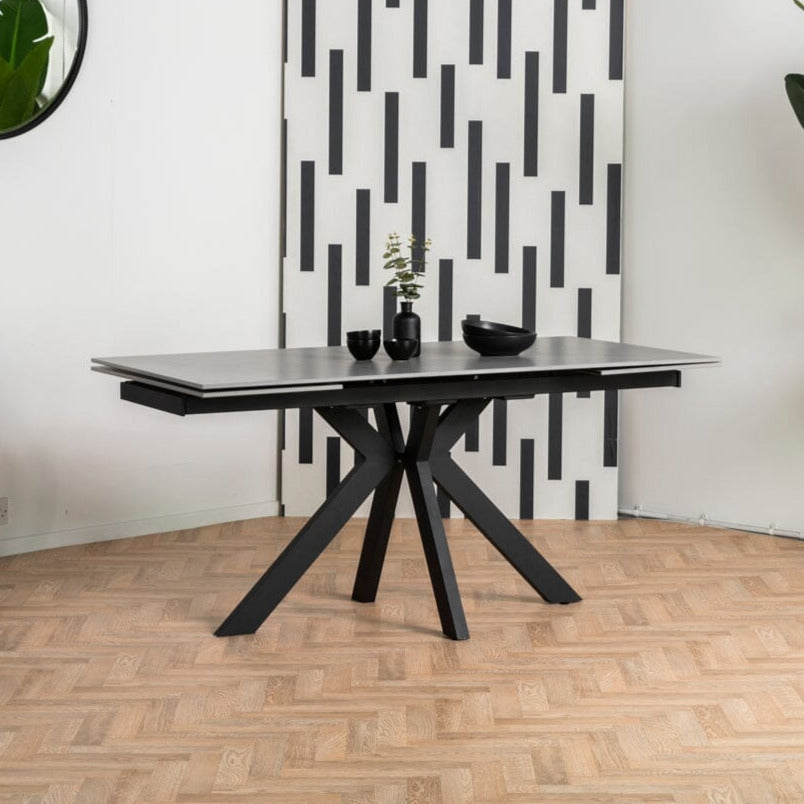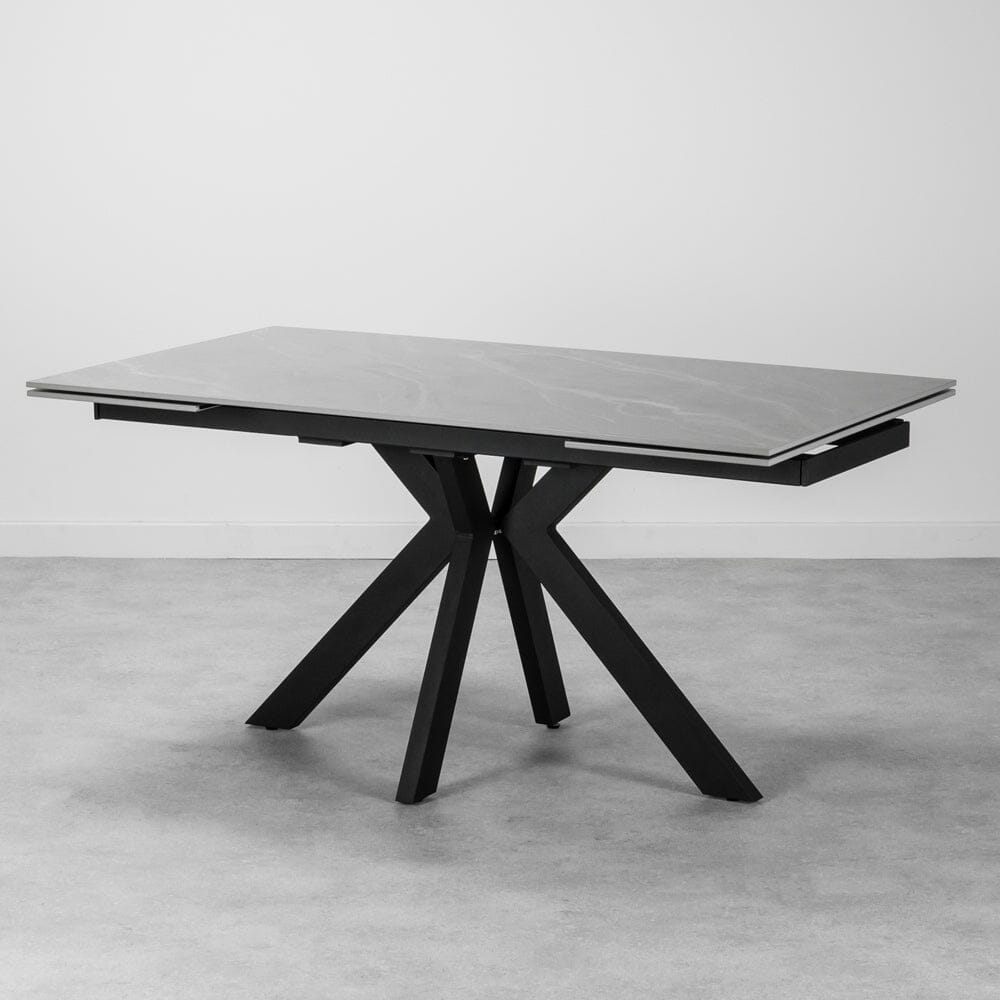 Save £320
---
Upgrade your dining area with a dash of contemporary elegance by introducing our Olympia Ceramic Extendable Dining Table (160cm-240cm). The polished surface of the ceramic table top exudes sophistication, providing you with the opportunity to establish a striking and modern ambiance in your dining space. Supported by sleek black metal legs that ensure stability while adding a touch of style, the light grey Olympia Extending Table offers a versatile option for crafting a timeless dining room setting that can comfortably accommodate all your guests.

Personalize your dining experience by pairing the table with your preferred chairs or benches, allowing you to create a sociable and modern atmosphere within your dining room. Available in both a light grey matte and a polished ceramic finish, this dining table effortlessly radiates a modern aesthetic that seamlessly suits any room, making it a perfect addition to your living space. The thoughtful combination of style and functionality in the Olympia Extending Table not only enhances the visual appeal of your dining area but also provides ample space for gatherings and meals, making it a versatile and stylish choice for transforming your dining space.

In conclusion, the Olympia Ceramic Extendable Dining Table is a testament to contemporary design and practicality, offering a refined and adaptable solution for modern living. Whether hosting intimate dinners or larger gatherings, this table serves as a stylish focal point, creating an inviting and fashionable dining atmosphere that resonates with both style and comfort.