Welcome to the Ceramic family, Barron
Everybody please give a warm and courteous welcome to the Barron. A noble addition to our Ceramics Collection.
The Barron will be sure to elevate the style factor of your dining room. With it's understated, modern design, the smooth grey ceramic tabletop is elegantly framed by the sleek and angled black table legs. 
Brilliant and discreet, the Barron table is extendable, and the extension leaf is hidden away and can be brought out swiftly with a few simple movements to give you that extra space for those larger dinner functions.
As it takes its place in the Ceramics family, a unique look with so much character, the Barron is really a stunning display of contemporary design.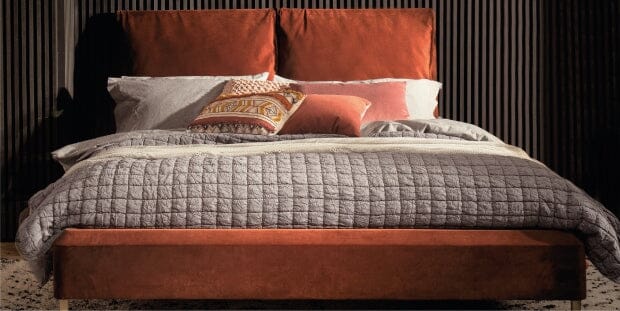 Shopping Tips
Were you able to guess what the product was last week? If not I'm sure you know now! Introducing our new Fenton bed frame. Bold in its stance, fiery in its soul, the Fenton is a real statement pi...
Read more
Gift Guides
This Father's Day, why not try something new by redecorating your home to make it feel extra special for your loved one. This might seem a bit daunting like you don't know where to begin but don't...
Read more