The Bed Roundup
For our last blog of National Bed Month we are bringing you a roundup of our best selling bed frames and divans that will provide you with the ultimate bedroom makeover and the best night's sleep...
Oxford Imperio Bed Frame
Grand and luxurious, the Oxford Imperio bed is designed for those who admire a statement piece. The tall button backed headboard with its eye-catching winged sides adds an irresistibly inviting feature that creates a cosy and indulgent atmosphere. From £499.99.
Country Cottage Bed Frame
If your home has an eclectic mix of modern and traditional pieces, this bed could be the perfect choice for you. With elements of traditional rural style and modern clean-cut lines, the Country Cottage bed frame has an effortless style that will freshen up and lighten up your bedroom. £349.99.
Knolo Posturetech 2000 Divan Set
  The simple and understated design of the Knolo Posturetech divan set makes this bed an easy choice for freshening up the look of your bedroom. With comfort at the forefront of the design, the padded headboard and supreme support of the deep mattress make sure that you will receive the best night's sleep possible. From £499.99.
Bermuda Reclaimed Bed Frame
Made from reclaimed timbers, the Bermuda bed frame shows off a natural wooden grain that brings an element of rustic charm to your home. Combined with the curved headboard and foot end, this bed offers a contemporary touch that is timeless in style. £749.99.
Silk 1000 Divan Set
Practical and stylish, the Silk 1000 divan set boasts a luxuriously soft fabric base with handy spacious storage drawers and a simple yet stylish headboard. The clean-cut design is perfect for those who prefer a minimalist, no-fuss bedroom space. From £299.99.
Sumptuous and glamorous in its bold design, the Mayfair bed is the ultimate bedroom statement. A truly unique presence, with the extended foot end and headboard, the Mayfair emanates an inviting comfort that will be sure to make you feel relaxed. From £749.99.
Chicago Imperio Bed Frame
The Chicago Imperio embodies a soft statement of glamour with its delicate crystal studding and elegant panelling. Along with the the tall bold headboard, the silver velvet frame ensures that this bed will be the focal point of your bedroom. From £299.99.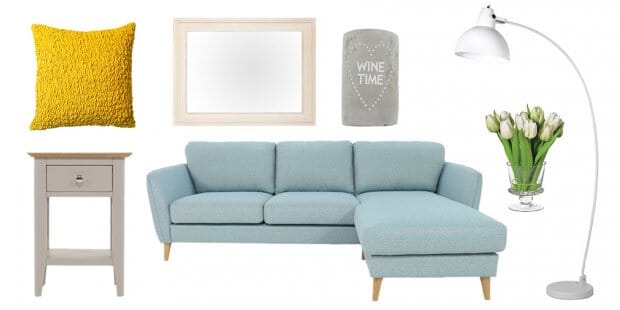 Style Advice
Although it may not feel like it, Spring is officially here... and behind the scenes we have been carefully putting together our latest lookbook with all the spring inspiration you need for your h...
Read more
Gift Guides
Treat your Mum with a present she deserves this Mother's day with these gorgeous gifts starting from just £19.99. From quirky wall art to luxurious velvet pieces, you're sure to find the ideal gif...
Read more