Style Guide: The 3 Types of Lighting
When looking to redecorate or make small changes to your living space, lighting can make a huge difference to the atmosphere of a room. Here's a simple guide to the 3 main types of lighting and how they provide different ways of brightening up your home.
Ambient Lighting
Also known as general lighting, ambient lighting usually refers to the main source of light in your room which will normally consist of shaded ceiling lights or a large floor lamp. When it comes to ambient lighting, use this as the starting point in your room, being as creative as you like to really express your style, setting the scene for the rest of the space. These quirky floor and table lamps will bring a bright and stylish diffusion of light into your home.
1. Atlas Floor Lamp £149.99
2. Cayan Table Lamp £99.99
3. Antique Wood Slat Floor Lamp £149.99
4. Industrial Open Wire Table Lamp £69.99
5. Austin Copper Ball Floor Lamp £199.99
Task Lighting
As the name suggests, task lighting involves lighting a particular area where a task is being carried out, an angled desk lamp is the perfect example of this. Using a soft pointed light source aimed at a particular task such as your computer desk can take the strain off your eyes, compared to using a bright light that is further away. As well as having a functional purpose, task lighting has the potential to bring a stylish addition to your living space...
1. Malcolm Bronze Lamp £259.99
2. Black Wood Film Light Table Lamp £69.99
3. Harvey Copper Angled Desk Lamp £59.99
4. Matt Black Task Lamp £69.99
Accent Lighting
Accent lighting has a more aesthetic purpose than the other lighting types; with the main aim being to light up a desired part of the room such as a bookcase or a piece of wall art to accent its presence. These oversized task lamps make for great accent lighting especially in darker corners of the room. Hovered over a stylish armchair, these overhanging lamps will create an inviting space adding a dynamic accent to your room.
1. Austin Copper Ball Retro Lounge Lamp £249.99
2. Chrome Loco Floor Lamp £119.99
3. Corby Floor Lamp £229.99
4. Brass Oversized Task Floor Lamp £109.99
5. White Curved Floor Lamp £179.99
Remember to check back here for our weekly blog posts with more creative ideas and interior design advice for your home...  
Gift Guides
Whether it's your Dad or a father figure in your life that you want to treat this father's day, why not go for something a little quirkier this year that will truly surprise them? We've gathered a...
Read more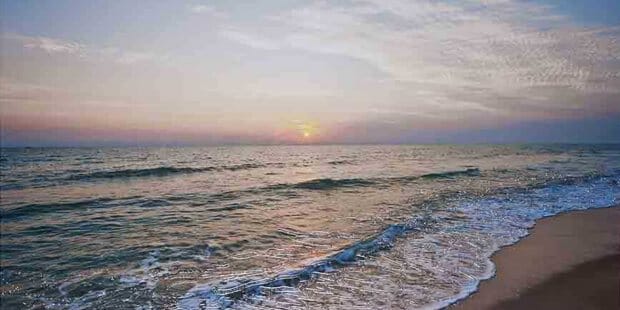 Style Advice
Choosing the right wall art for your home is all about going for a timeless piece that you know you'll love for years to come. This summer, revitalise your living space and add some life with thes...
Read more