Scandi-style Your Home
A hugely popular trend, Scandinavian style is all about the beauty of simplicity. Clean lines, shapes, colours and modern touches all come together to create the Scandi look. Making sure you are space savvy when it comes to the styling and layout of your interiors is also very important.
Scandinavian style is not just in the form but also the functionality of the product. We've selected a few products that possess Scandi-style to help you to achieve the look in your living room.
1. Zinc Collection
Our Zinc collection features smooth, upholstered fabric in light grey with button back detailing. The distinctive sleek, wooden legs create an understated look whilst also adding a light and airy feel to the space as the sofa is raised from the ground.
2. Valencia Sideboard
Decluttering your space is important when you want to achieve the Scandinavian look. Unnecessary clutter should be avoided by ensuring storage spaces are smartly organised. The Scandi-style is all about 'less is more'.
Pale timbers, smooth surfaces, and the combination of light wood with minute metallic elements and finishes like the handles and sleek legs makes the Valencia sideboard a statement Scandi-piece.
3. 
Textiles are common for a Scandinavian home so adding throws, cushions and rugs are a great way to add warmth to your Scandi-styled room. Accessorising with a soft woollen rug in a light, neutral colour with a contrasting geo-design will add the Scandi touch.
4. Lamp Table
Pairing furniture that features pale timbers against light wooden flooring is another way to achieve Scandi-style. Keeping it minimalistic yet stylish, you could add to the look by placing small tables in your room that can hold a lamp or houseplants. Their also great to use for filling those annoying empty spaces in your room where you just don't know what to do with.
5. Accent Chair
The colour palette usually associated with Scandinavian décor include hues of grey, white, black and earthy neutrals. Using these colours in a room will help you achieve the clean and soothing effect of Scandi-style, but by adding a pop of colour to the room, it allows furniture and decorative pieces to stand out and create points of interest. Shades like green and grey blues work well in a monochromatic space.
We hope these tips have inspired you to embrace minimalist design. If you haven't already, try something new and lean into the Scandi-style and bring some bright and fresh ideas into your home!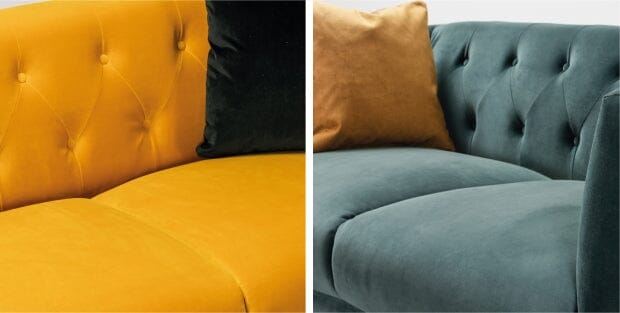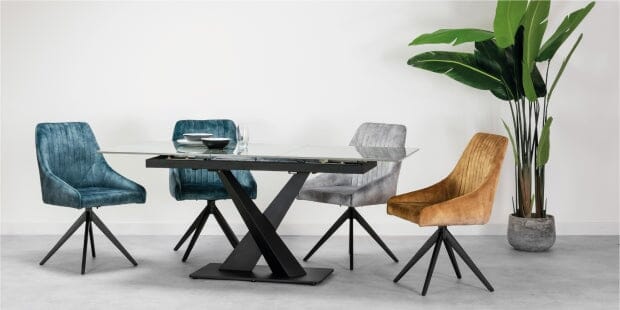 Blog
Spot The Difference | Dining Edition
Something different for you all to try, have a jab at our spot the difference - dining edition! A little bit of fun as we come towards the end of the week. We'll be posting this on our social medi...
Read more