Pantone's Colour of the Year 2020
Classic Blue
2019 welcomed Living Coral as colour of the year, a statement colour in both tone and message relating to the ongoing Coral crisis in the Great Barrier Reef. This year Pantone has announced their colour of the year as 'Classic Blue', most certainly a warmer choice but still as striking and stylish as its predecessor.
'Instilling calm, confidence, and connection, this enduring blue hue highlights our desire for a dependable and stable foundation on which to build as we cross the threshold into a new era.' - Pantone
PANTONE 19-4052 Classic Blue
Shop the pieces that feed into this trend...
Maisie Accent Chair - Plush Marine
With a softly sculptured design that is right on-trend, the Maisie accent chair in Marine Blue is the perfect addition for a 2020 home update.
Sloane Blue Rug
With a striking geometric pattern, the Sloan rug will add depth and a burst of colour to your home.
In this gorgeous midnight blue, the velvet Bella sofa makes a bold statement of style and luxury.
Fish Lamp
Cute and quirky, our fish lamp is perfect for coastal and rural themed homes.
Vista Bed Frame
The contemporary design of the tailor-made Vista bed is reinforced with its strong blue velvet frame.
Giant Air Force Blue Vase
Perfect for adding a hint of blue to a room, this tall vase makes for a modern home accessory.
Bellini Velour Cushion
Throw this on your sofa or bed for an instant splash of 2020's colour of the year.
Bring out some colour with the sparkling Swarovski crystals in this fun yet sophisticated Gin artwork.
Remember to check back here for our weekly blog posts with more creative ideas and interior design advice for your home...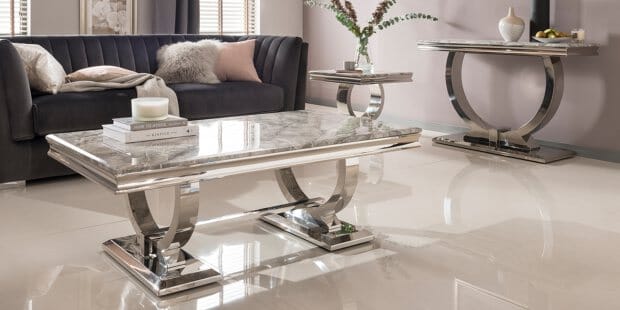 Style Advice
With exciting new trends emerging from sleek black furniture to pale reclaimed timbers, 2019 has been an interesting year in the world of interior design. The Scandi movement has influenced many U...
Read more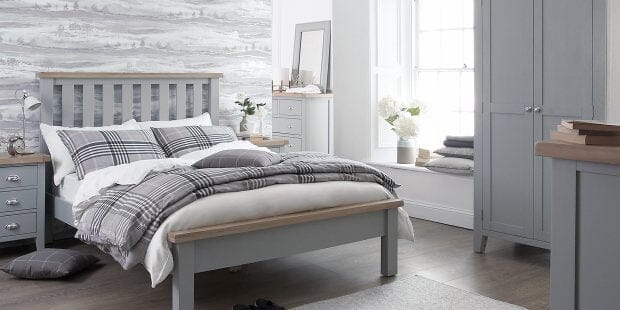 Style Advice
New Arrival   Brand new online, our Malvern bedroom collection is here to refresh and update your bedroom with a stylish blend of classic and contemporary design. As a growing trend over recent ye...
Read more