Our Favourite Ceramic Dining Tables!
Ceramic dining tables are a must-have and are growing increasingly popular, their definitely some of our best sellers and so, we thought we'd show you a few of our favourites and why ceramics are a great choice you shouldn't miss out on!
Barron Ceramic Extending Dining Table
A very modern and understated design, the Barron is sure to lift the style factor of your dining room. Featuring a smooth grey table-top which is elegantly framed by the angled and sleek black coated metal legs, the Barron is filled with much character. With the addition of an extension leaf which allows you to expand the table top, the contemporary design of the Barron is hard to resist.
 Shop the Barron >> 
Olympia Ceramic Extending Dining Table
Light Grey Matt
Available as a light grey matt ceramic table-top or light grey polished table-top, the Olympia with it's star-legged base design will steal the show and go down great with your guests. The contrast between the black coated frame and grey table-top creates an effortlessly modern look. Also featuring an extension leaf, the Olympia can cater to any dinner party or event, giving you the space you need to entertain.
Light Grey Polished
 Shop the Olympia >>
 California Ceramic Extending Dining Table
With it's unique base design that features large, matt black surfaces that cross in the centre, the leg creates a statement and focal point for the California. The dark grey smooth table-top radiates the modern feel and the over arching monochromatic design of the California gives the table it's charm. Create contrast or match the table with different chairs and fabrics to give added character, and with the handy extension feature you won't need to worry about how many you can accommodate at the table.
Ceramics are great because they will always be unique, although the same colours and finishes can be applied, just like marble, the effect a ceramic surface creates will definitely bring a modern touch to your home.
Ceramic is also very durable, and that's a huge benefit for the modern home. There's no need to worry about dents, scratches, stains and it can even withstand high temperatures. Whether you've got children or are worried about being clumsy around your table, don't panic because it's ceramic!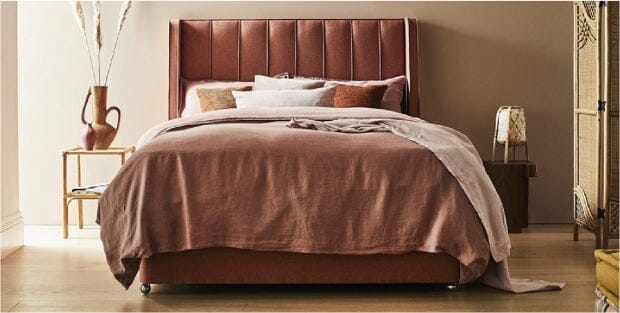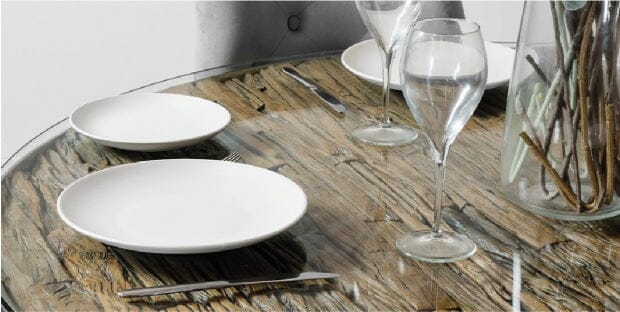 Blog
For those of you who have seen our latest look book, you'll see we've opted for a warm and cosy yet modern and sophisticated dining look, ready for the festive season. If you haven't already, chec...
Read more