New Season Accessories
Fill your home with the latest trends and most beautiful pieces with this roundup of our New Season accessories. Click the images for more info...
Bringing together a modern pairing of metallic gold and minimalist design, this wall clock makes a simplistic yet effective wall accessory. Gold is always a great colour to indulge in during the build up to winter, adding that touch of brightness with reflective qualities can really make a difference and lighten up your decor in the darker months.
  Homely vibes and rustic beauty, wicker baskets are the perfect accessory for autumn & winter, offering more than just functionality. The long, slim design of this wicker basket makes it a great size for slotting down the side of your sofa or bed - ready to fill with anything from magazines to blankets for a real cosy feel.
Natural Teak Root Stool £109.99
Add depth, texture and a strong natural colour palette to your living space with this unique stool. Hand crafted from teak root, this stool celebrates natural materials and shows off its raw beauty with a natural wax finish. Practical as well as stylish, this piece can be used as a stool or side table and fits in perfectly with the eco-friendly interior design movement.
 Autumnal tones and a crisp cream shade contrast and complement each other in this Greek artefact style table lamp. The glazed ceramic surface gives off a slight glisten from the warm diffusion of light, creating a cosy atmosphere with at night and a statement accessory in the day.
With a chic linear design and an elegant silhouette, this grey stoneware vase will be a welcome addition to your home decor. Perfect for holding a single stem or bunch of fairy-lit twigs, this simple vase has the potential to transform your window sill, sideboard or bedside with a look that will suit all seasons.
Antique Silver Frame £19.99
 Studded detailing and an antique finish give this picture frame a vintage feel that will make a charming statement of your favourite photo. With metallic being a staple autumn/winter look, this frame will be sure to suit the season.

Remember to check back here for our weekly blog posts with more creative ideas and interior design advice for your home...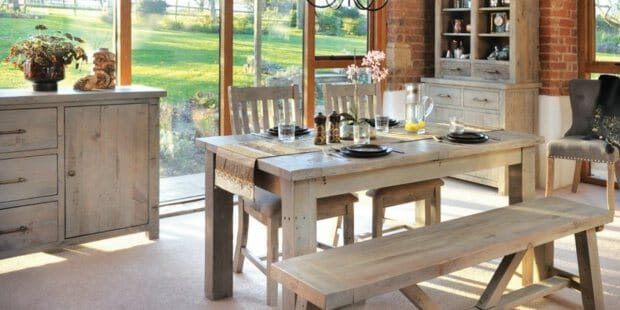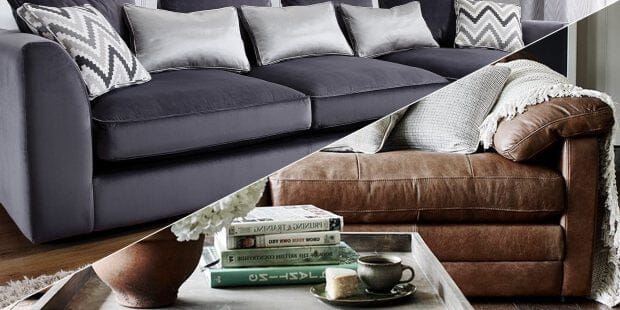 Shopping Tips
Which one is right for you? Choosing your new sofa isn't a decision that should be taken lightly. As the heart of a living space, it is a piece of furniture that should last for years to come, in ...
Read more