Leather vs Fabric Sofas
Which one is right for you?
Choosing your new sofa isn't a decision that should be taken lightly. As the heart of a living space, it is a piece of furniture that should last for years to come, in terms of functionality as well as style. Sofa shopping can often be an overwhelming experience with so many different looks and styles to choose from. For a top tip, start by narrowing down your criteria based on your lifestyle - do you want something that puts comfort first, something style-conscious or a sofa with easy care?
To help narrow down your options, here's a guide on what to think about when choosing between leather and fabric sofas... 
Fabric care: The care of a fabric sofa really depends on the type of fabric you go for. Most can be cleaned with a mild soap and warm water along with a regular vacuum to eliminate any hidden dust.
Top features: Fabric sofas tend to be warmer and softer to the touch, keeping you and your family cosy and warm in the winter months. Unlike leather, fabric sofas are also resistant to scratches, which can provide you with a more durable option if you own pets.
Style: One of the best things about fabric sofas is the versatility in style. With so many fabrics, colours and patterns to choose from, it's pretty impossible these days not to find one that's perfect for you.
Cost: Opting for a fabric sofa will often incur the lowest cost compared with leather, so if you're on a budget or buying your first sofa, fabric might just be the way to go.                                        
Leather care: Leather may seem like an intimidating material to care for, but it's actually quite low maintenance. A simple vacuum with a soft brush attachment may be the easiest solution to gatherings of dust and crumbs, while a warm soaked cloth can easily remove spillages.
Top features: Leather is seen as hypoallergenic as it doesn't harbour dust mites and pet hair etc. in the same way that fabric does. Meaning a leather sofa could be the perfect choice for you if your family suffers from any allergies.
Style: While leather sofas may be seen as a more traditional interior choice, vintage style is right on trend and a rustic leather sofa can be the perfect way to achieve this look. However, leather sofas can also take on a contemporary form with new styles being introduced every season, there's a leather choice for every modern home. If you want to add a personal touch, simply drape a throw over your sofa for an effortless addition of style.
Cost: Although leather can be quite pricey, it really is an investment as a material that wears well and looks more rustic and charming over time. If you want that leather look without breaking the bank, why not opt for a faux leather sofa? Faux leather or leather look, can often mimic the properties of real leather at a fraction of the cost, whilst achieving that same timeless style.
The key to choosing the perfect sofa is to think to yourself, will I still love this piece in 12 months time? If you're unsure on the style, material or design, it's best to keep looking and make sure that your new sofa is an investment, rather than a spur of the moment purchase.
Remember to check back here for our weekly blog posts with more creative ideas and interior design advice for your home...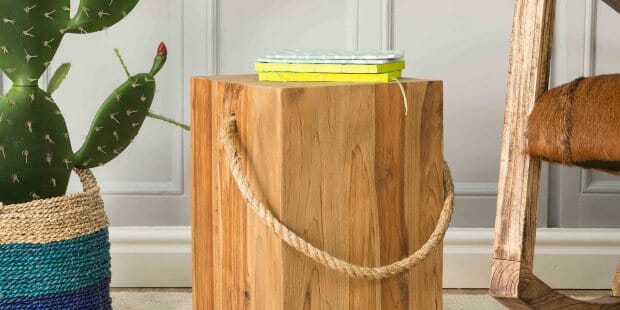 Style Advice
Fill your home with the latest trends and most beautiful pieces with this roundup of our New Season accessories. Click the images for more info...   Gold Round Wall Clock £19.99 Bringing together ...
Read more