Just in time for the sunshine!
Did someone say Summer chilling, sipping drinks and a lot of laid back lounging?
Introducing our new Faux Rattan Lounge set! 
Sit back, relax and soak in some sun as you recline in style with our comfortable and cool faux rattan lounge set. This stylish lounge set will provide an ideal seating area as you and your family and friends enjoy each other's company and the fresh summer air.
The set includes two chairs and a coffee table, all which conveniently fold away with ease, and the chairs fold away into each other to save space, so their ready to be used again next year.
Featuring wide and inviting seats, these chairs offer maximum support. Whether you want to enjoy a quiet drink al fresco or need some alone time to bask in all the sun's glory, these faux rattan loungers are made with comfort in mind!
Shop the lounge set here >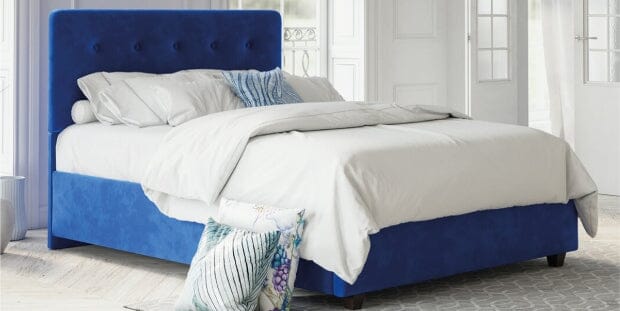 Blog
A little Thursday brain teaser before we hit the long bank holiday weekend! Can you solve these equations?  Each colour of our Vista bedframes stands for a different number in the equations above....
Read more