January Home Updates
January is often the time for fresh starts, from diets to job hunts, this time of year feels like the time to make real changes and it can sometimes be a struggle to know where to start... well, detoxing and decluttering your home might just be the perfect place! Revitalise your home and remotivate your mind with these small, minimalist home updates and say goodbye to those January blues!
Step 1: Home detox
 At times we can feel as if our lives are on hiatus for the first few weeks of the year, take this opportunity to catch your breath and start clearing out the post-Christmas clutter that might be adding stress to your life. Begin to sift through your home from top to bottom, ridding of anything that you feel is unnecessary and in the way, you might be amazed at what you find! Use the 30 days rule and create three piles, 1. storage 2. sell and 3. charity. Anything you haven't used in the past 30 days, either sell or donate to charity. Anything you're not sure about, put it into storage and if you don't use it within the next 30 days, you can go back and add to your 'sell' and 'charity' piles.
 Step 2: Storage
After ridding of unwanted bits and bobs, it's time to think about new storage solutions. Often the word storage sparks visions of boring plastic containers, hidden away under beds and in attics, but storage pieces can actually be some of the most stylish home additions, with the added benefit of making your home feel clearer. First, decide whether you want open storage such as display cabinets and bookshelves or closed storage such as sideboards and drawers. Both have their benefits and both can be just as stylish as each other. Shop our storage department for some unique hideaways... 
 York Camden Wide Sideboard: £799
Step 3: Refresh your colour palette
There's no better way to change the mood of your home than through bright splashes of colour. Adding small bursts of colour through something as small as cushions can make a big difference to the atmosphere of a room and completely uplift your decor. Take a look in our cushion shop for a cost-effective home update...
Step 4: Bring nature indoors
Nothing sparks new life into a room like a touch of greenery. Not only do houseplants bring a natural burst of colour into the home, but many of them also have added health benefits such as the anti-pollution characteristics of Bamboo Palm and Spider Plants. Filling just one corner of your room with the most unusual and quirky houseplants will brighten up your home and your mood. If you love the aesthetics of plants but not the attention they need, take a look in our artificial plant shop for hassle-free houseplants...
Crassula: £29.99
Step 5: Relax
 Don't forget to stop and relax, taking the time to enjoy your home this New Year!
Remember to check back here for our weekly blog posts with more creative ideas and interior design advice for your home...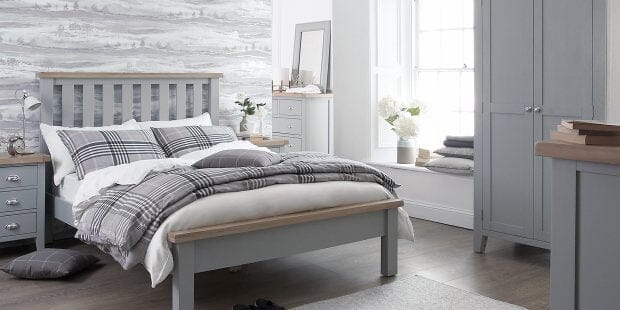 Style Advice
New Arrival   Brand new online, our Malvern bedroom collection is here to refresh and update your bedroom with a stylish blend of classic and contemporary design. As a growing trend over recent ye...
Read more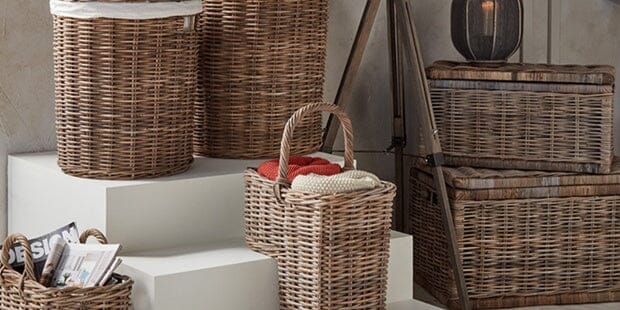 Style Advice
As a prominent interior trend for 2020, wicker is the current must-have accessory for your home. The great thing about this trend is the timeless look that it achieves, wicker has been used to cre...
Read more