Introducing: The Eco Duvet
In celebration of Earth Day 2020, we're excited to introduce to you our newest eco-friendly addition to our bedroom department. Say hello to the brand new Eco Duvet by The Fine Bedding Company, an innovation for the bedding industry, this is the first-ever duvet made with 100% renewable energy! 
Made using entirely recycled materials, this luxury duvet not only feels great to the touch but is also kind to the earth.
Approximately 120 PET bottles have been melted, broken down and transformed into new silky-soft fibres making up an incredibly cosy filling with a weightless feel and super breathable qualities...
As a 10.5 tog duvet, it's perfect for all year round as it's not too thick and not too thin, but it's especially suitable for the spring and autumn months.
By using innovative recycling methods to create this eco duvet, it avoids using virgin fibres such as cotton which can require thousands of litres of water throughout the manufacturing process. Made in their award-winning eco factory, you can rest easy knowing that this duvet has had the lowest possible negative impact on our planet.
And don't worry, of course there's a just as cosy eco pillow to match! Made using 100% recycled polyester in the same eco factory, the quilted Eco Pillow gives you another reason to sleep better tonight.
And to add to the eco-friendly benefits, the eco duvet and matching pillow will arrive to you wrapped in 100% recycled materials which are fully recyclable, creating a closed-loop system!
Shop the Fine Bedding Company's Eco Collection now >
Remember to check back here for our weekly blog posts with more creative ideas and interior design advice for your home...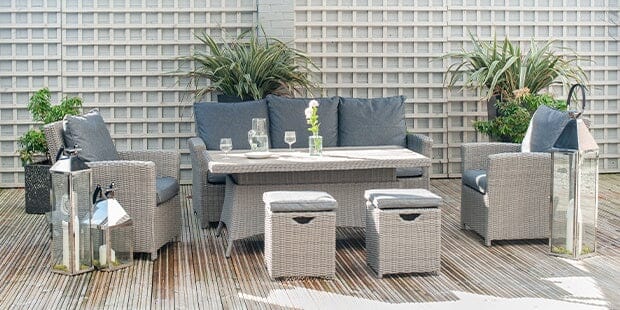 Blog
So the sun is finally here after a very long winter! And although it's not the spring we expected, we think these brand new outdoor furniture arrivals will brighten up yours and seriously up your ...
Read more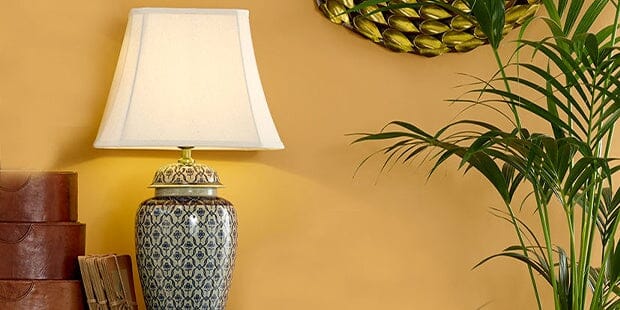 Shopping Tips
An essential part of creating a cosy atmosphere, introducing the right lighting to your room can uplift the darkest corners. Celebrate spring with our new atmospheric lighting additions, perfect f...
Read more