Inside our spring lookbook
Although it may not feel like it, Spring is officially here... and behind the scenes we have been carefully putting together our latest lookbook with all the spring inspiration you need for your home. From must-have pastels to stylish mid-century pieces, we've created a look that will bring new life to your home with a fresh post-winter colour palette and new complementary trends.
Piece one: The Harlow Corner Chaise
 A piece that we immediately knew would make it into our spring lookbook, the Harlow sofa makes a striking statement of minimalism and stripped-back design. In this powdered blue fabric, the Harlow emanates a wonderfully bright and refreshing style that is a must-have for spring. Spring Event price: £799.99.
Piece two: White Curved Floor Lamp
 Sticking with refreshing colours, this bright white floor lamp has a sleek curved design that brings a touch of contemporary style to our lookbook. Incorporating white into your home for spring is an easy way to brighten up a room and help lift the atmosphere. Spring Event price: £179.99.
Piece three: Ochre Velvet Ruched Cushion
For a dash of colour, we chose this vibrant ochre yellow cushion. Reminiscent of spring florals and sunshine, adding this piece really brightens up this look without being too imposing; leaving us with a subtle yet uplifting addition of colour. Spring Event price: £29.99.
Piece four: Stone Wine Cooler
Both quirky and chic, this stone wine cooler immediately stimulates thoughts of summer parties and drinks in the garden. The cool tones of the stone display a rustic charm that fits in perfectly with our desired spring look. Spring Event price: £19.99.
Piece five: Shay Lamp Table
From the brand new Shay occasional collection, this modern lamp table features a soft grey painted wood frame that wonderfully complements our spring look. Combined with the light wood surface, the simple and clean design of this collection is perfect for crisping up the look of your living space this season. Spring Event price: £139.99.
Piece six: Camilla Wall Mirror
The softly brushed white frame of the Camilla mirror brings a natural country charm to our spring look. Made from reclaimed timbers, the Camilla mirror brings more than just style but also sustainability with an eco-conscious background. This piece has the ability to bring both light and space to your home making it a great addition for the spring season. Spring Event price: £99.99.
Piece seven: Pink Tulips
It wouldn't be a complete spring look without these gorgeous tulips in this elegant footed vase. A classic spring flower, these artificial tulips made it into our latest lookbook to add some life as well as a touch of natural beauty. Spring Event price: £69.99.
"This season go back to basics with minimalist design focusing on creating a clean stress-free home. Introduce subtle hints of colour through pastels and summer tones for an almost blank canvas that feels inspiringly modern and fresh".
Vicky Ward, FW Homestores
View our Spring Lookbook >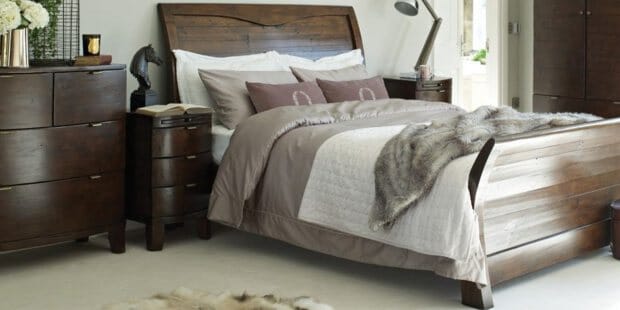 Blog
5 tips for a better night's sleep
      Digital Detox Although easier said than done, detoxing ourselves from all things digital in our bedroom space may just be the key to a better night's sleep. Our phones can be such a distrac...
Read more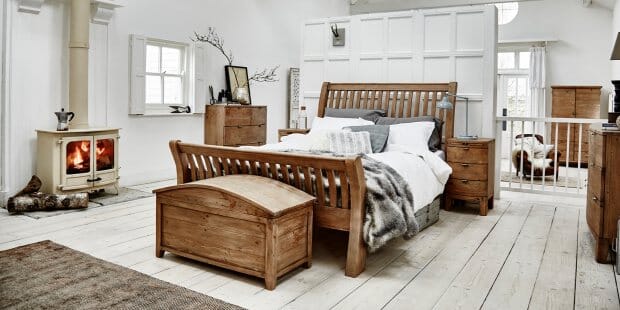 Shopping Tips
For our last blog of National Bed Month we are bringing you a roundup of our best selling bed frames and divans that will provide you with the ultimate bedroom makeover and the best night's sleep....
Read more