How to style your hallway
The hallway can often end up being the last piece of the puzzle when it comes to interior styling. You've perfected your decor in all other rooms, but now what to do with this empty walkway in between? If you're feeling uninspired with this last piece of the puzzle, check out these tips for making the most of your hallway space.
A perfect match for narrow hallways, introducing a console table is the best place to start if you have the space to spare. Not only do they offer that extra bit of storage space for anything from keys to files, they also provide you with a great spot for displaying your most loved ornaments and accessories. Use this space to display a table lamp to create a cosier atmosphere or a cute houseplant as a welcoming feature. Console tables are also great for propping up artwork and mirrors if you're trying to avoid damaging your walls.
(Madeira Console Table)
For hallways with less floor space, a simple hanging coat rack or shelf will fill up the space nicely. This 3 in 1 shelf unit combines 3 handy box shelves, a large mirror and coat hangers, perfect for smaller hallways that need some practical storage. The top shelf is also perfect for displaying trailing plants to bring some on-trend greenery to your hallway.
(Odessa Oak Hall Shelf Unit)
If you have a little more room to play with, a sideboard is a great way to utilise your hallway space with some extra storage. If you're stuck on what style to go for, use your other rooms as inspiration... If you have a rustic style dining room full of painted wood pieces, try to feed this through into the hallway with a matching sideboard from the same collection.
(Country Cottage Small Sideboard)
For darker hallways that don't get much natural light, a large wall mirror will help to open up the space and uplift the atmosphere. Mirrors are great for bringing depth to a room, working even better when they reflect a window or a lighter coloured wall. 
Shop our range of wall mirrors here.
If you want a little more inspiration before you start decorating your hallway, check out our Pinterest board for some more fun and innovative ideas.
Remember to check back here for our weekly blog posts with more creative ideas and interior design advice for your home...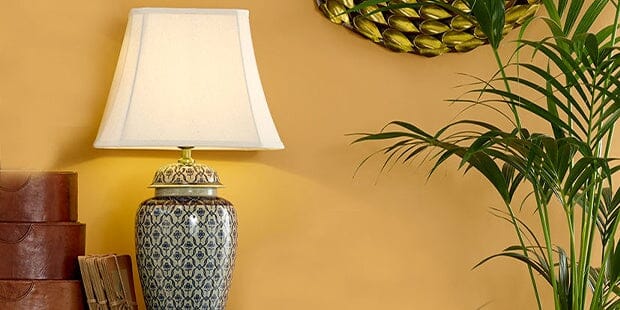 Shopping Tips
An essential part of creating a cosy atmosphere, introducing the right lighting to your room can uplift the darkest corners. Celebrate spring with our new atmospheric lighting additions, perfect f...
Read more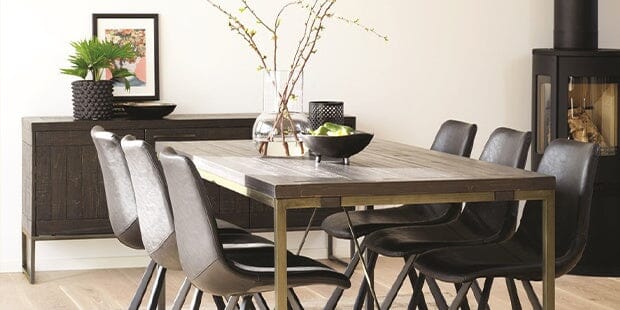 Style Advice
As we're all becoming more conscious of our carbon footprint and changing the way we think about our everyday actions, it's natural to start thinking more consciously about what we buy, be it clot...
Read more