Find your perfect dining table
Choosing a brand new dining table or even replacing an old favourite can be really tricky, especially if you already had a theme or style in place. It can be very daunting to find something that matches your current interior setting or even trying to change the style completely.
With a huge variety of dining tables we have here at FW Homestores, we've selected our favourites, and each one represents a different style, aesthetic and need. Hopefully this guide will help you to find your perfect dining table!
Round Tables - Round tables offer the same usable space as rectangular tables and the lack of sharp corners, or a bulky shape means there's less to bump into. Round tables work well for smaller rooms where you lack space and it's also a good option for creating a more intimate dining setting.
SHOP KALMAR ROUND DINING TABLE >>
Ceramic Tables - Durable and strong, ceramic tables are known to be resistant to spills, cuts, scratches and heat, which is a huge benefit especially in the modern family home. Ceramic tables are also very stylish, with their monochromatic and sleek surfaces they can create an ultra-modern feel in your home.
SHOP OLYMPIA CERAMIC DINING TABLE >>
Industrial - If you want to channel an industrial style into your dining room, opt for chunky surfaces and a lot of metallic detailing. Cool, grey tones and stark black metal finishes will also help to add an industrial feel.
SHOP BLAKE FIXED TOP DINING TABLE >>
Extending Tables - Extending dining tables are a great way to maximise space in your home. The versatility they create means that you can have a table which is the right fit and size for your family but also when you need to accommodate for those extra guests, family get togethers or large dinner parties, you can easily create the extra space you need and minimise it again just as fast.
SHOP CALIFORNIA EXTENDING DINING TABLE >>
Minimal and Scandi - If you want to achieve a minimal and Scandinavian look in your home, you need to find a dining table that is sleek, with pale surfaces and a slender frame. Additional minute metal detailing can also give this aesthetic added character. Clean lines and a stripped back look is how you will achieve the Scandi style in your home.
SHOP VALENCIA DINING TABLE >>
Country - Want the cosiness and comfort of the country? Then opt for a rustic, or traditionally styled dining table. Painted surfaces in a white finish against natural wooden surfaces will also provide a country inspired look but with a modern touch. Reclaimed wood is best for creating that rustic, country style vibe.
SHOP CRANFORD DINING TABLE >>
These were some of our favourite dining tables and also some of our most popular styles and designs. Hopefully they've inspired you and set you in the direction of the style you want to achieve in your dining room.
Once you styled your room and are ready to wine and dine and enjoy your new or updated space, don't forget to tag us on socials and share your creations with us, we love seeing your home style snaps!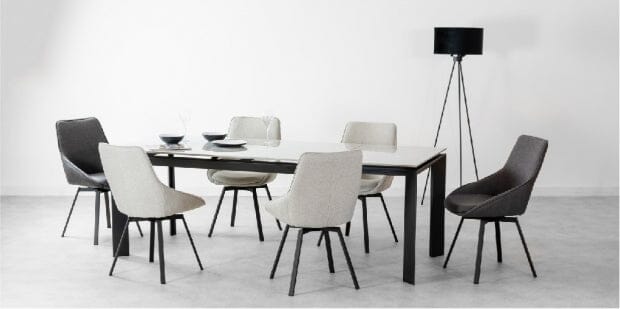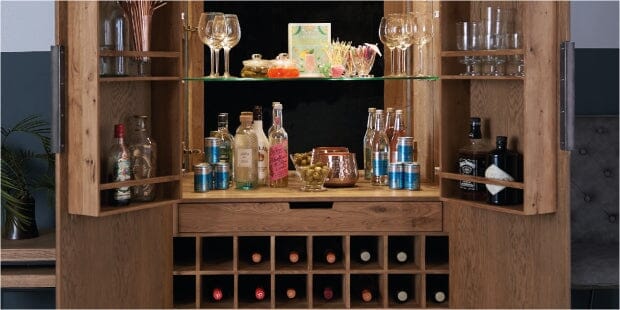 Shopping Tips
Whether you're a wine connoisseur or have a little collection of favourites that you like to bring out when you have your friends and family around, store and display your drinks in style and keep...
Read more