Ff collection by Tetrad: How we styled it...
Introducing to you the brand new Ff collection by UK furniture brand Tetrad... This collection takes classic designs and adds a contemporary twist to each piece creating a unique and fashionable statement. Meticulously hand-crafted entirely in the UK, this collection is made to be treasured in the home forever with timeless style and a durable design. With soft pastel fabrics, we styled this collection with unimposing light greys and a mixture of textures to bring these contemporary pieces to life whilst complementing the powdered tones.
Ruffle Chaise Sofa
The Tetrad Ruffle Chaise sofa has an inviting, elegant design with a conspicuously modern silhouette. Showing off its on-trend 'French Blue' colour in a smooth brushed cotton, the Ruffle sofa provides a spacious, soft comfort that is perfect for lounging. With low seating and a generous depth, the Ruffle emanates laid-back style which has the potential to suit a range of interior decor, be it traditional or modern. Ruffle Chaise Sofa >
1. Chateau Lamp Table £159
Complementing the rounded curves of the sofa feet, this chic lamp table adds to the modern elegance of the collection.
2. Pink & White Hydrangeas £99.99
Incorporating another faint addition of colour, the pink and lime tones of these pretty artificial hydrangeas help bring this room to life.
3. Grey Sheepskin Rug £89.99
This grey sheepskin rug brings a touch of luxury to this collection by adding a deep contrasting texture with a subtle sheen.
4. Taupe Round Window Mirror £159.99 
This elegant windowpane mirror brings light and depth to the room whilst complementing the pastel tones of the Ff collection. 
Truffle Grand Sofa
Taking elements of the traditional Chesterfield sofa, the Tetrad Truffle sofa is a must-have for the modern home looking for a throwback to a classic design. Truffle Grand Sofa >
Discover more of our Tetrad products and create an inspiring contemporary laid-back living space.
Remember to check back here for our weekly blog posts with more creative ideas and interior design advice for your home...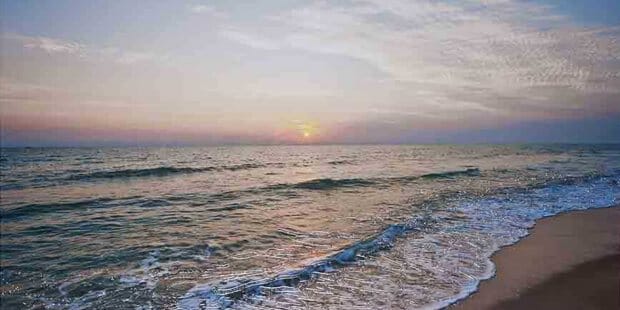 Style Advice
Choosing the right wall art for your home is all about going for a timeless piece that you know you'll love for years to come. This summer, revitalise your living space and add some life with thes...
Read more
Blog
Uplift your home this summer with these simple yet unique additions for under £50 each...   Lined Wicker Basket - £29.99   Adding naturally rustic materials such as wicker to accessorise your home ...
Read more