Dine with me - a dining chair roundup
Looking to freshen up your dining experience? Whether your dining room is the heart of your home or not a room at all... it has the potential to be one of the most stylish spaces you own - with our huge selection of dining chairs from chic reclaimed to glitz & glam - the choice is yours. We've put together a roundup of some of our best selling dining chairs to give you all the style inspiration you need...

The Simone
Sophisticated, elegant & unique are just some of the words to describe the style that the Simone dining chair collection embodies. This design has the potential to fit a variety of dining rooms from bringing a modern touch to country cottage style to toning down a more glamorous dining setting - but never failing to incorporate elegance. Simone Dining Chair £139.00.
The Cromwell
With tan leather providing retro design elements, this chair works in bringing contemporary vibes to your dining area. The sleek black metal combined with the vintage styled upholstery creates a unique and striking design that has the potential to completely transform the look of a dining room. Cromwell Dining Chair Tan £119.99.

The Camilla
Made from reclaimed timbers, the Camilla dining chair is designed with both style and sustainability in mind. This chair emanates a look of rural chic with an elegant white frame featuring a gorgeous washed oak seat panel for the ultimate two-tone design. The Camilla is prefect for bringing a refreshing dose of brightness to darker dining rooms. Camilla Wooden Dining Chair £99.99.
The Titan
With a look just as striking as its name, the Titan dining chair shows off a truly contemporary design - perfect for those looking to update their dining space with something a little more design-led. Stylishly oblique wooden legs paired with the worn leather look cushioning creates a wonderful combination of vintage and contemporary. Titan Dining Chair £199.99.

The Blake 
The Blake dining bench has a charmingly unimposing yet stylish design. Taking reclaimed wood with a natural grain and adding chunky metal legs, the Blake bench is both rustic and contemporary in style. This popular range is perfect for those looking for an eco-friendly dining experience. Blake Small Bench £149.99.

The Carson
Without a doubt our most popular dining chair, the Carson emanates striking style with every detail. If you're looking for a modern addition to your dining experience, the Carson could be the perfect choice for you. Carson Dining Chair  £99.99.

The Sophie
Refreshingly elegant, the Sophie dining chair boasts a tall back rest with button back upholstery mixing comfort with luxury. The light oak legs and soft pale fabric work in bringing a bright and spacious feel to your dining area, transforming the atmosphere. The Sophie Dining Chair £129.00.

The Tetris
Embodying a monochromatic design, the Tetris chair is a simple solution to contemporary dining style. With a versatile design, the Tetris will suit a variety of interior styles bringing a stylish modern addition to your dining experience. Tetris Dining Chair £79.99.
Remember to check back here for our weekly blog posts with more creative ideas and interior design advice for your home...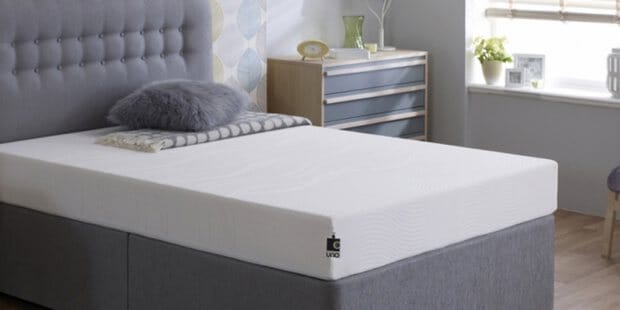 Shopping Tips
To celebrate National Bed Month, we will be launching a series of blogs throughout March containing tips and advice for achieving the best possible night's sleep.  The first place to start? Choosi...
Read more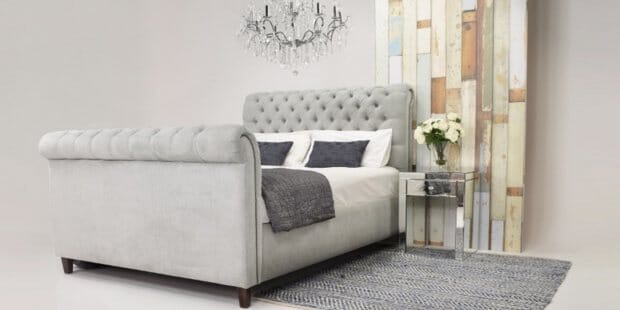 Ideas
Creating a relaxing bedroom space
As part of National Bed Month we want to help you achieve the perfect night's sleep... in this week's #nationalbedmonth blog, we've gathered together some bedroom accessories that we think will he...
Read more