Cosy Up Into The Corner
We've selected our favourite corner sofas that we think you'll love! Each one has its own story and there's something for everyone. 
Whether you're looking for a comfy and cosy sofa that you can snuggle up on to escape the cold winter snap or you need to maximise your space to get the most out of it, or you just want a roomy couch all to yourself so you can relax in style, these top picks will fit right in. 
Our Bella Small Chaise Corner sofa does not compromise on space or style. The seats are super spacious and extremely comfortable. With feather filled back cushions for added support, once you sit back and relax, you won't want to get back up. The opulent velvet in the shade Lumino Midnight is a bold colour that will really make a statement in your room. The tapered arms and soft touch finish from the velvet really emphasises the elegance of the piece, providing your home with luxurious style. Shop the Bella Corner Sofa >> 
Designed by Victoria James, the Cloud is considered the most comfortable sofa in the world. Offering sumptuous support combined with the soft touch velvet upholstery, the Cloud is great for laid-back lounging. The minimalist silhouette and modular design allow it to fit nicely into your living space and give your room a modern and contemporary feel with a cosy touch. Shop the Cloud >>
For those looking for a classical statement piece for your home, the Tetrad Ruffle corner sofa will fulfill your needs. Hand crafted and finished with care, the Tetrad combines classical design with modern fines to give it added character. The curved armrests and deep cushions make it comfortable for lounging and the polished hardwood legs give the piece a neat finish. Shop the Tetrad corner sofa >>
Our retro inspired Montreal corner sofa in a smooth charcoal velvet will make a unique statement in any living space. The quilted detail and button back cushioning adds style and elegance to the piece whilst also making it extremely comfortable. The mid century style fused with contemporary design really makes this sofa a stand out piece. Shop here >>
 Simple yet stylish, the Harlow corner sofa exudes Scandinavian design whilst also appealing to the modernist style. With clean lines, a simplistic structural form added with the choice of three different woods to finish the sleek legs, the sofa will add a breath of fresh air to your home. Shop the Harlow corner sofa >>
With a spectrum of stunning velvet and leather fabric colours to select from, the Ritz is all about vibrance and retro glam. The corner sofa embodies minute retro chic, with undertones of contemporary glamour all presented in a modern design to create a truly stylish piece of furniture. Shop here >>
These are just a few of our favourites, explore our whole corner sofa collection to find the piece that speaks your style! Shop all corner sofas >>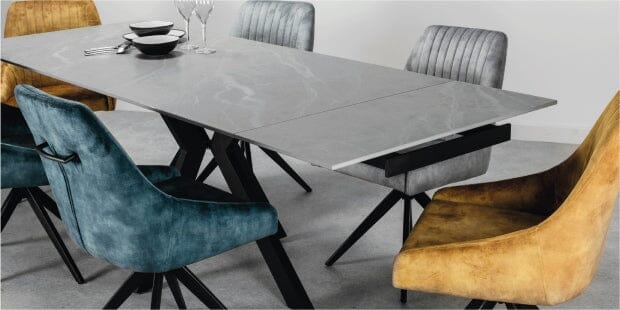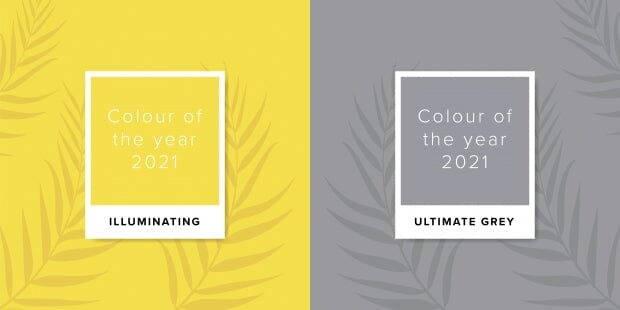 Blog
Pantone Colours Of The Year - 2021
2021 came with a surprise when it brought us not one, but two Pantone colour's of the year! Two independent colours, Ultimate Grey and Illuminating Yellow come together to highlight how different ...
Read more