Choosing the Perfect Mattress
To celebrate National Bed Month, we will be launching a series of blogs throughout March containing tips and advice for achieving the best possible night's sleep. 
The first place to start? Choosing the perfect mattress...
The perfect mattress is different for each person depending on your body, your posture and what you think feels comfortable. A mattress shouldn't simply offer a soft surface and luxurious features, it should also support your individual body and be tailored to your needs. We've gathered our best selling mattresses to walk you through the choosing the most suitable style for your lifestyle.
Breasley UNO Vitality
 Made with the latest materials and technology, the UNO Vitality by Breasley contains a design that contours to your body each night giving you support and comfort with each sleep. The top layer of comfort foam and bottom layer of high density foam work together to provide a luxuriously comfortable and supportive base for sleep.
Knolo Posturetech 1200
 A great choice for those who struggle to stay cool in bed, the Knolo Posturetech 1200 contains a Thermocool cover that works to maintain a consistent body temperature throughout the night. In addition this mattress features individual pocket springs that work to prevent roll-together meaning you feel less movement from your partner for an undisturbed sleep.
Knolo Keats 1200 Mattress
 Our best selling mattress, the Knolo Keats is made with traditional hand tufting and a dual sided feature so you can enjoy a refreshed sleep each new season by simply flipping it over. Filled with luxury, this mattress is stuffed with natural lamb's wool and cotton for an incredibly soft and supple feel. Perfect for those who prefer a softer touch to their mattress.
Sleepeezee Backcare Superior 1000 Mattress
If you've ever suffered with chronic back pain then you know how difficult it can be to sleep at times. This Sleepeezee Backcare is tailored for those who require extra support for their lower back and shoulders, with enhanced body moulding technology, this mattress provides you with much needed support in those key areas. This is a good choice if you prefer to sleep on your back or side.
Knolo Cloud 1500 Mattress
This mattress offers hypoallergenic qualities with a natural bamboo topper that aids in preventing dust mites and other bacteria. With a combination of memory foam and 1500 pocket springs, this mattress also offers plenty of support and comfort achieving a weightless sleep. The perfect choice if you're looking for a low maintainence mattress.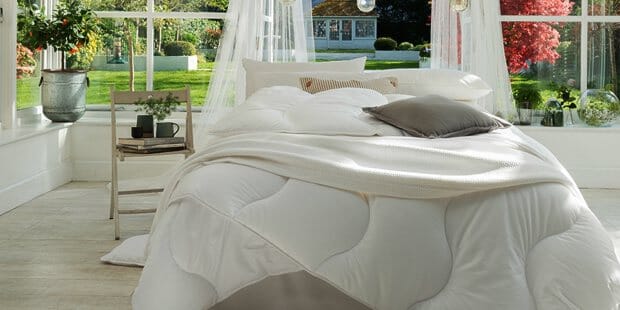 Ideas
5 Simple Home Additions for Spring
Spring is the perfect time for revitalising your home - from fresh colour schemes to new furnishings, we can begin to create a brighter indoor atmosphere paving the way to summer. If you're stuck ...
Read more