Choosing the perfect accent chair
Accent chairs are the perfect way of bringing something new and fresh into your living space. With more than just the simple functionality of a chair, an accent piece can add contrast to your current decor, be it through fabric, style or colour. From plush velvets to vibrant colour palettes, our selection of accent chairs will inspire you with stylish and unique updates for your home.
 (Click the images for more info...)
Alexander & James: Jude Chair
Bright and bold, the Jude chair by Alexander & James in Plush Turmeric is one way of introducing a vibrant and colourful addition of luxury to your living space. If you're looking to make a real statement, this traditionally styled chair will look great paired with more contemporary mid-century pieces for a unique contrasting presence.
Koko Love Chair
Part of our new Koko collection, this love chair is perfectly capable of holding its own with a striking style that combines the luxury of velvet with the industrial expression of copper. This contemporary chair would look great styled into a minimalist clean space that's looking for a touch of modern luxe.
Maisie Accent Chair: Appledore Cornflower
If you're looking to add a contrast in the form of a pattern to your living space, our Maisie Accent Chairs come in a wide spectrum designs with a modern minimalist style. Incorporating a tasteful pattern through an accent chair is a great way of bringing life to your decor without being too overbearing.

Alexander & James: Hoxton Snuggler 
Fashionably wrapped a vintage style velvet, the Hoxton Snuggler by Alexander & James offers more than its conspicuous elegance to your living space. Soft lines and a modern shape mean that this luxurious accent chair will complement both traditional and contemporary styled interiors. 
Bouji Occasional Chair
With its eye-catching presence the Bouji Occasional Chair makes the perfect accent piece for the modern home. Taking elements of traditional upholstery and contemporary styling, this chair will easily become the main focus point of your living space with attention that's well deserved.
Remember to check back here for our weekly blog posts with more creative ideas and interior design advice for your home...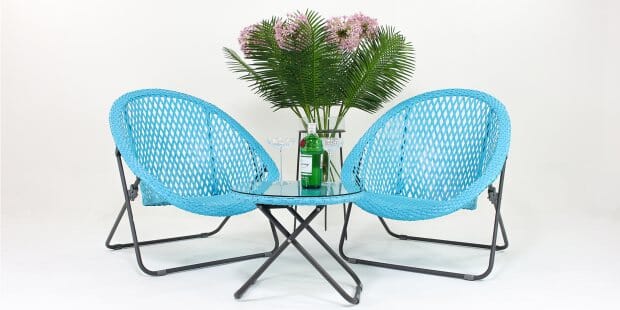 Style Advice
With the vacant British sun finally making an appearance in the past few weeks, we've been jumping ahead of ourselves and getting super excited for lazy summer days spent lounging in the garden. Wi...
Read more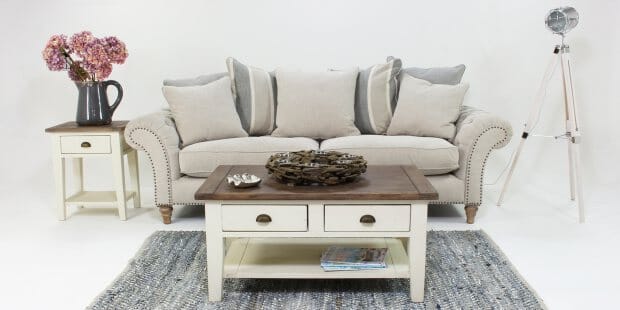 Style Advice
The coastal look doesn't just have to be for those who live by the sea. Bring the summer vibes home with these gorgeous coastal inspired additions and turn your home into an idyllic rural setting....
Read more