A Summer Essential!
Not only a Summer essential but a corner sofa is also great all year round, and our Bella corner sofa is the perfect choice!
A corner sofa is so versatile and great for all types of settings. It's great for bringing people together because it leaves you comfortable and relaxed as you are sharing a common space, just like if you were to be seated around a dining table. The corner sofa has become increasingly popular. It is not only fashionable and luxurious, but it is also a very useful piece of furniture, an essential! 
Bright and blue, our Bella ticks all the right boxes, a stand-out statement piece that will add a lot of character to your room, a luxurious, soft touch velvet to give you that high end look and so much space to keep you comfortable at all times.
 Good for large and small spaces
If your looking to fill a large space, a corner sofa or even two is a good way to do so. Their great for breaking up space easily and can also help to create the feel of a safe and cosy corner to retreat to aswell. Adding accessories and other smaller pieces of furniture around it such as a tall planter, floor lamp or even a side table can help to create a more inviting appeal.
Not just great for large spaces, but corner sofas also work brilliantly in smaller settings as they can provide comfortable seating for bigger families or larger gatherings without taking too much space. It will also leave you room to decorate with other accessories and bring more furniture to the space if you wanted to.
 Family Favourite
When you have a large family, it's important you have enough space for everyone, making sure you can all spend quality time together without sacrificing comfort. A corner sofa also provides much more room than you think, and not just in the seating regard. It's a great place to socialise, entertain, play games, family time and even cuddling or sleepovers.
 Modular design
Another great feature of corner sofas is that they can come in a modular design. This means you can customise your sofa to suit you, your space and your needs. You can re-arrange it for different events or if you need it to fit into a certain space and it's so simple to do and still looks good. Our Bella corner sofa is available as a left or right hand chaise design. 
With the Summer months in full swing, there hasn't been a more perfect time than now to invest in a corner sofa, add some Summer brightness to your room and get your space ready for those long warm evenings filled with fun, family and friends and enjoy endless nights of entertaining!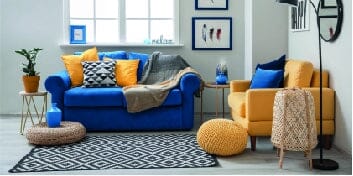 Blog
A look at our latest lookbook!
For our latest Lookbook we decided to do something different and put together some inspiring trends that we think you should try! We've re-created a look which would definitely bring home the gre...
Read more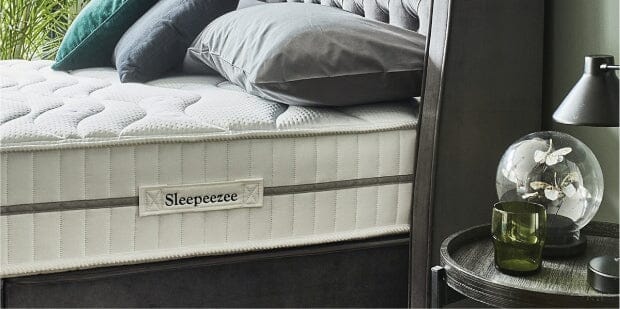 Shopping Tips
Sleepeezee has grown into one of the most well-known bed manufacturers in the world and every Sleepeezee product is handmade here in the UK. Here at FW Homestores we have introduced a new collect...
Read more