A look at our latest lookbook!
For our latest Lookbook we decided to do something different and put together some inspiring trends that we think you should try!
We've re-created a look which would definitely bring home the great summer feeling. This look channels a mixture of trends which normally you'd think would not mesh well together but actually they work really well. Take a look at our latest lookbook to get an insight on these leading trends and what we picked out to achieve it!
Here are some alternatives and swaps from our collections that you could also use to create a similar vibe in your home.
Bold, monochromatic colours are always a great way to create a statement that shouts loud in your home. Choosing solid colours like pinks, yellows and blues help to bring about a bright and fun feel.
The bohemian trend is a popular way to portray a relaxed and quirky vibe in your home. It's also great if you want to break up solid colours or create a more casual and comfortable setting. You could use rattan furnishings, weaves, patterned textiles and rugs, anything that almost looks out of place yet fits so well.
We've added golden elements to our look to create a more luxurious feel, but even using light coloured wood can help to create a modern and contemporary look too. If you want to channel some Scandi-style into your room, opt for sleek, wooden, or metal furnishings with simplistic forms.
 We hope you have fun mixing and matching and creating a new look ready for Summer! Tag us on socials and don't forget to share your creations with us, we love seeing how you style your home!
Gift Guides
This Father's Day, why not try something new by redecorating your home to make it feel extra special for your loved one. This might seem a bit daunting like you don't know where to begin but don't...
Read more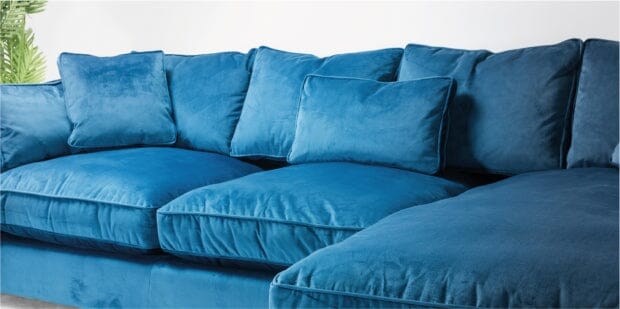 Blog
Not only a Summer essential but a corner sofa is also great all year round, and our Bella corner sofa is the perfect choice!   A corner sofa is so versatile and great for all types of settings. It...
Read more