3 trends to invest in this season
If you're looking to update your decor this summer, these 3 trends are the perfect place to start. From industrial metals to soft Scandi style, these looks will revitalise your space in their own way. Click the images for more info...
Functional Reclaimed
 Having an eco-conscious approach to your interior decor is the most important trend to keep in mind for this season. When looking for functional pieces that you'll want to last for years to come, why not opt for the recycled choice and go for a chic reclaimed wood addition. Showing off their natural grain and intriguing features, each of our reclaimed pieces brings a unique style to your home.

1. Bermuda Double Bed £549
2. Camilla Small Desk Ash White £499
3. Blake Wall Mirror £79.99
4. Brooklyn Blanket Box £199
1970's Scandi
This stripped-back look is one of the most prominent interior trends of the year. A style that is rapidly becoming a staple of the British home, Scandinavian design takes a minimalist approach to interior decor with soft lines and neat silhouettes. The simplicity of Scandi design looks great paired with retro pieces as they complement each other to create a soft unimposing style.

1. G Plan Vintage Scatter Cushion £49.99
3. Titan Dining Chair £119
4. Zante Coffee Table £69
Mixed Metal Accents
This trend is all about being unafraid of pairing colours and textures you would usually keep far apart. Liven up your decor by experimenting with different metals such as bringing brass and steel together to create a modern, exciting mix of colour. 

 1. Matt Black Task Lamp £69.99
2. Metallic Silver Round Wall Clock £19.99
3. Porto Wide Sideboard £499
4. Black & Gold Metal Side Table £39.99
Remember to check back here for our weekly blog posts with more creative ideas and interior design advice for your home...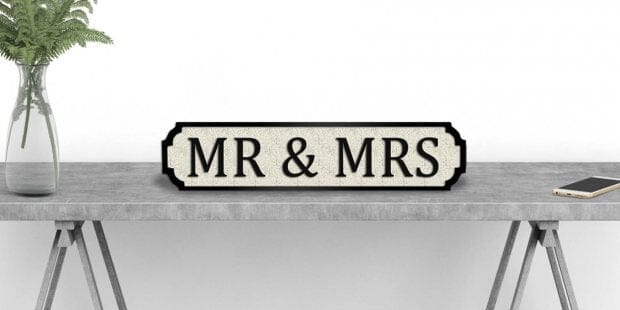 Gift Guides
Wedding season is officially in full swing, so it's time to start thinking of the perfect gift idea. Home ware is a great place to start and we have gathered some of our most romantically stylish ...
Read more
Gift Guides
Whether it's your Dad or a father figure in your life that you want to treat this father's day, why not go for something a little quirkier this year that will truly surprise them? We've gathered a...
Read more