2019 - Our Top 6 Interior Trends
It's a new year which means a spectrum of new, exciting trends to look forward to. We have gathered together our favourite trend predictions of 2019 for the ultimate new year makeover.
Click the images for more info...
Art Deco
A trend we've been indulging in recently, the right choice of Art Deco furnishings can bring a real sense of elegance to your home. By incorporating this trend, modern spaces become infused with antique luxury whilst more traditional styled interiors take on a soft and complimentary addition of 1920's glamour. We recommend subtle hints of this trend as opposed to a complete overhaul to ensure a timeless look.
Nomad
Discover your inner Bohemian by adorning your home with rugged textures, hand-made pieces and Aztec patterns. Nomad style has become a timeless look over the years that can bring a real sense of character to your home with the ability to go as subtle or overstated as you like and still achieve an on-trend look.
Mixed Metals
From industrial chic copper tones to elegant and ornate golds, incorporating metal into your home can completely transform a look. We recommend picking two distinctive and opposing metals and confidently placing these into your chosen room for a bold, fashionable statement.
Pattern Overload
If your going to incorporate patterned furniture and accessories into your home this year, then take it as over the top as you dare by mixing a variety of patterns and styles in an on trend eclectic style.
Velvet
One of the biggest trends of winter 2018, velvet is here to stay. This gorgeously plush fabric is one of the best ways to emanate luxury in your home, with the added benefit of comfort of course.
Blank Canvas
After being smothered by rich tones and bright imposing colours over the Christmas period, January is the perfect time to create a refreshing blank canvas with a douse of white and a small splash of colour for a subtle, understated palette.
Remember to check back here for our weekly blog posts with more creative ideas and advice for your home...
Be FW at home this New Year.
Shopping Tips
To celebrate houseplant appreciation day, we have put together some of our favourite artificial plants so you can bring the illusion of nature to your home without the hassle of caring for it! Cli...
Read more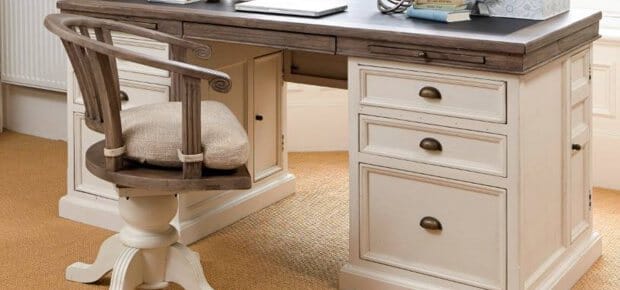 Shopping Tips
Get organised this January and give your work space a fresh new look with our roundup of stylish office furniture to suit both traditional and contemporary taste. Click the images for more informa...
Read more